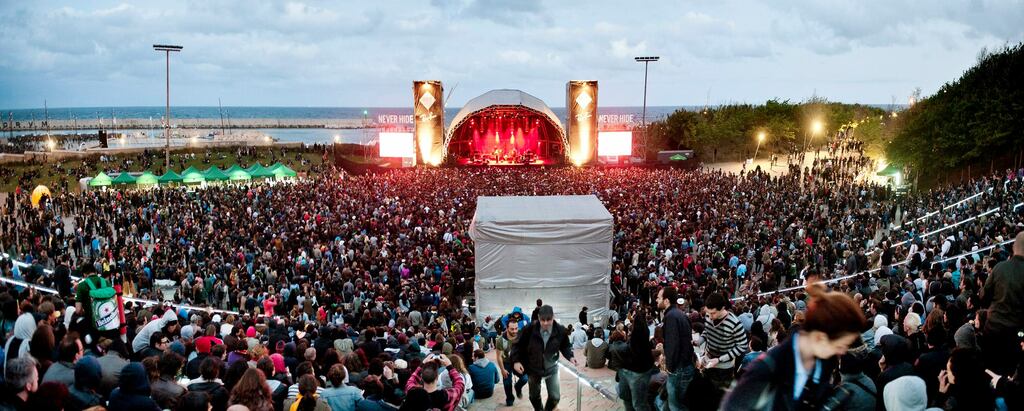 MARCH 29TH, 2018
11 acts you can't miss at Primavera Sound 2018
From the 30th of May to the 3rd of June it is finally time for Primavera Sound 2018!
The festival takes place in Barcelona and has more than 200 top artists on the lineup. This instantly makes this festival to a must-go-to event.
With that many artists and only 5 days to hear them, we are helping you to find 11 acts that you can't miss during this festival.
Four Tet
As one of UKs most dedicated DJs, Kieran Hebden has by being inspired by his surroundings and spiritual mind been able to convert his feelings into music. He has successfully been developing through different clubs to end up at his successful position today.
The club is Four Tet's world and you can be a part of it.
Floating Points
With the mantra 'if something is worth doing, it's worth doing properly' there is a foundation for a spectacular experience. The man behind Floating Points has never been in doubt in what he wanted to achieve. When he started his career he has never been in doubt that he would spend the rest of his life doing this.
His style can be hard to classify, making a set full of surprises.

DJ Koze
DJ Koze has managed to successfully to combine a world of musical styles. With creating sets that have elements from Hip-Hop with electronic music, such as House. He is also playing under the names Adolf Noise, Monaco Schranze and DJ Köze.

Mall Grab
With the concept of music is about having fun; Mall Grab makes his objective clear. He has a passion for Lo-fi house and got really noticed in 2015. Since that, nothing has stopped him.

DJ Seinfeld
By introducing the world to his unique lo-fi house style, DJ Seinfeld has suddenly gained a massive success. He started his career after he finished his education. By anonymously publishing tracks on various online platforms, he wasn't really expecting a lot to happen. When the record label Media Fury wanted to know who made the tracks, things accelerated.

Shanti Celeste
Shanti a passion within the house and techno and with a curious mind she is constantly developing her skills. She loves making music and one of the biggest rewards is the reaction from the people at the dancefloor.

Mano Le Tough
For Mano, to be a DJ is a way to perform art. His talent and commitment have given him a position as a globally renowned producer and DJ. He has been producing music since he was a teenager. The interest in producing rose and when he moved from Ireland to Berlin, he started to be more producing more seriously.

Ross From Friends
It can be to put Ross From Friends in a specific category, as he has never settled on a specific sound. By being introduced to electronic music of his father, Ross From Friends has been into this universe for a long time.

Seth Troxler (Disco Set)
Seth has been living in many parts of the world, gaining inspiration and experiences from everywhere. He is a man that enjoys having many projects, performing each one of them as a great passion. For him, the idea of creation is the meaning of life.

Peggy Gou
She started her career as a DJ in Korea where she was born; she continued the development while she moved to London and later Berlin, where she is based now.
Peggy's style can be described as dark but yet pulsing.

Palms Trax
Berlin-based Detroit house DJ Palms Traxx released his first track in 2013, in 2015 a performance at Amsterdam Festival at the Dekmantel stage, his tunes were heard everywhere. This impressive career started when he as young got a job in a record store in London where he learned about Chicago House and Detroit Techno. This knowledge should show to be his foundation for success.