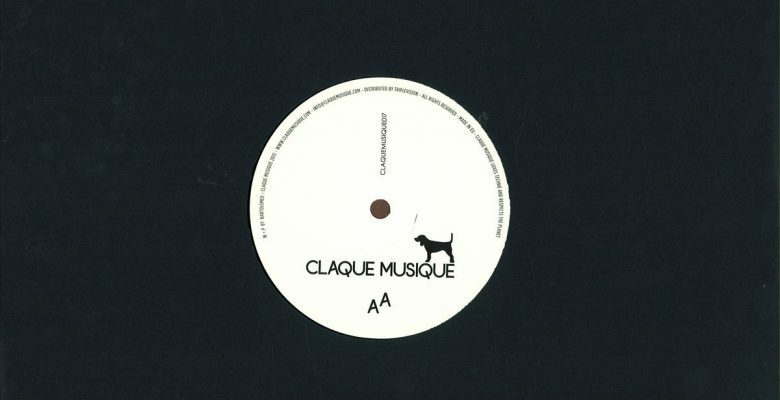 Claque Musique releases a new V.A deep & powerful compilation.
Releases
Friday, 03 March 2017
5144 Views
0 Comments
Claque Musique's latest is a collaborative V/A affair which again displays just why Carola Pisaturo's imprint is so widely renowned amongst fans of clued in house and techno. Featuring eight classy cuts, the action kicks off with 'Oscar.', an astute and measured house track that's pure club fodder. A collaborative effort between Pisaturo and her fellow Italian Donato Dozzy under their B.B alias, it's a muscular, restrained slice of harmonic bliss that's sure to go down a treat.

Next up is Iuly.B's 'Alien Acid'. As the title would suggest, this is a frenzied acid track that takes its cues from vintage Chicago planes. Hypnotic and sensuous, it's a neat antidote to the more restrained leanings of 'B.B'. Pisaturo then steps up on her own with a solo jam entitled 'Ganzirri'. Full of warped out trippy vocals and spiky drums, it's another lively track that's primed for peak time floors. The Hush's 'Twins' completes the first vinyl offering. A masterfully deep effort, it's full of warm, glossy textures but also packs more than enough punch to get the 'floor moving in unison.
The second half of the 2-x vinyl package gets underway thanks to up-and-comer The Museri, who conjures up a fine slice of bristling tech on the creepy jam that is "Brown Cut". A banging anthem that's full of suspense aplenty, it's the sort of track that will act as a wonderful transition into the more uptempo moments of the night.
Zoo Project regular Federico Grazzini then takes the reins with "Owl", another track with a hypnotic sheen. This time, the focus is on warped disco synths and clever, meandering beats as well as a bassline that's sure to be loved by one and all. Calma's "Cenere" ups matters considerably, with its squelchy flavours making its intentions clear from the offset. Lastly, Analog Inside's "Deep Time 808" does exactly what it says on the tin by harking back to vintage deep, Detroit-inspired planes. All things considered, this is another fantastic package that once again displays the dexterity and diversity for which Claque is rightly known. 
Artist: Various Artists
Title: Formes 001
Label: Claque Musique
Catalogue number: Claque 019
Release Date: Vinyl (mid April) Digital (May) 
Format: Vinyl/Digital 
Tracklisting:
A1) B.B. – Oscar
A2) luly.B – Alien Acid
B1) Carola Pisaturo – Ganzirri
B2) The Hush – Twins
C1) The Museri – Brown Cat
C2) Federico Grazzini – Owl
D1) Calma – Cenere
D2) Analog Inside – Deep Time 808

Check out more about them here: