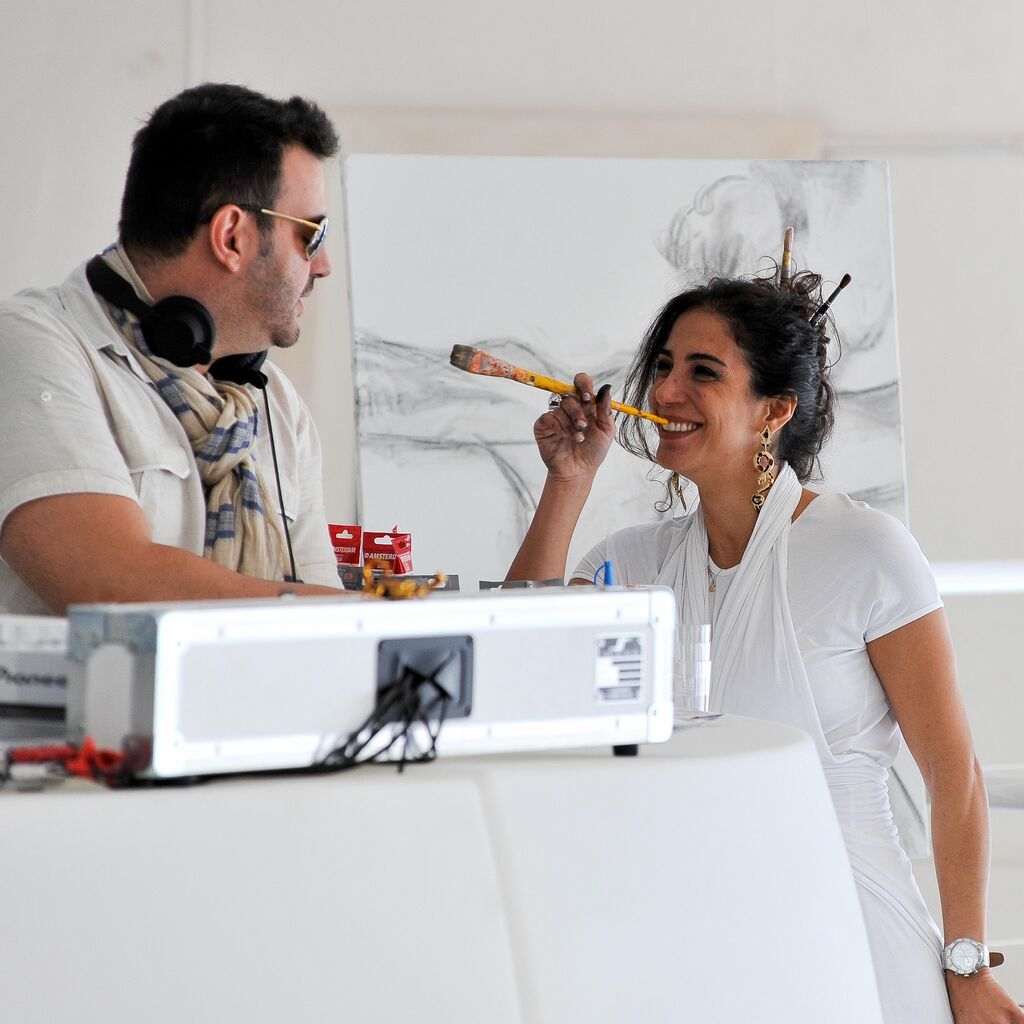 JANUARY 17TH, 2018
Pintchando con Art by Margot Jabbour & Pablo Palumbo
When:
13 May, 2019 @ 2:00 pm – 3:00 pm
Europe/Madrid Timezone
2019-05-13T14:00:00+02:00
2019-05-13T15:00:00+02:00
This radio show is about electronic music and art, which is a passion for radio hosts Pablo Palumbo and Margot Jabbour. Pablo Palumbo, a Brazilian-French experienced DJ, will bring a particular fusion of artistic sessions mixed with Ibiza native feelings to an exquisite public who appreciates the arts and music.
Margot Jabbour, a well known painter and artist whose work has been in international galleries and museums, will be giving her contribution to the show with her interesting views and knowledge of what's happening in the world of art today, mainly focusing in Ibiza.
Pintchando con Art radio show ofrece sesiones creativas de la mano del experimentado DJ brasileño y francés Pablo Palumbo, a la vez que interactua con la artista plástica Margot Jabbour quien nos informará cada semana de lo que sucede en el mundo del arte en Ibiza y en el mundo