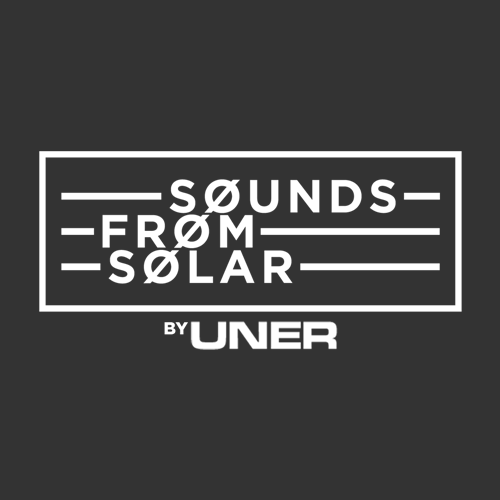 SEPTEMBER 26TH, 2017
Sounds from Solar by UNER
When:
13 August, 2019 @ 1:00 am – 2:00 am
Europe/Madrid Timezone
2019-08-13T01:00:00+02:00
2019-08-13T02:00:00+02:00
The sun marks the beginning and end of each of our days, present with its light and hidden in the night, it's the source of life that puts the rhythm to our own existence.
It is the key that gives meaning to our planetary system, which fits perfectly like a puzzle, just like the pieces combined into this series of mixes.
"Sounds from Solar" is more than music and more than just another radio show. It's the solution to the maze of electronic sounds we surround ourselves with, combined into a one-hour weekly mix taking us on a journey as told by UNER with his unique selection of tracks every week. It shows you the now and tomorrow of electronic music from the solar system and our universe
El sol marca el inicio y el fin de cada uno de nuestros días, presente con su luz y oculto en la noche, es la fuente de vida que pone el ritmo a nuestra existencia.
Es la pieza clave que da sentido a nuestro sistema planetario, que encaja como un puzzle al igual que encajan las piezas musicales de esta serie de mixes.
"Sounds from Solar" es más que música, es más que un radio show, es la solución al rompecabezas de los sonidos electrónicos, el desenlace final en forma de historia contada por UNER.
Un recorrido semanal de una hora para comprender el ahora y el mañana de la música de club, desde el sistema solar para el universo.