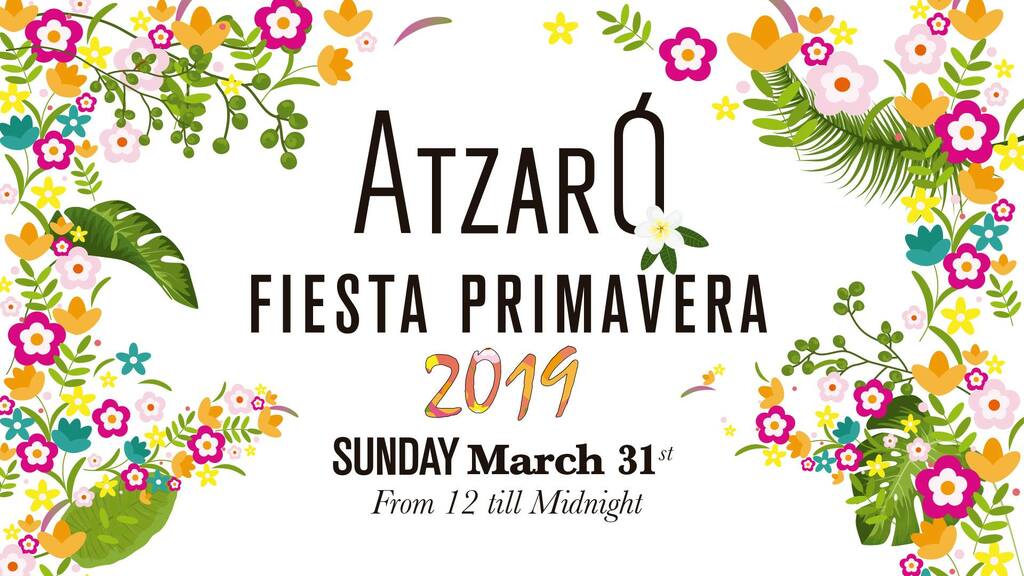 MARCH 25TH, 2019
FIESTA PRIMAVERA 2019 AT ATZARÓ
Sunday March 31st– From 12:00 at Agroturismo Atzaró
Wake Up Ibiza!You are all invited to Fiesta Primavera at Agroturismo Atzaró!
Ibiza's favourite event, the one that marks the opening of the season on the Island, traditionally every first Sunday of Spring we meet in an incomparable setting at Agroturismo Atzaró.This year the date on which Ibiza awakens is March 31st from 12:00.
With more than 15 artists, the best representation of the people who live and love this island, flowers, light, colours and an impressive atmosphere throughout the day. Activities for children, gastronomic workshops, holistic workshops, art exhibitions, buffets, food and drink stalls, performances, DJ's and more than 15 live music performances make this event, that lasts all day and part of the night,something unique in the natural paradise that is the Agroturismo Atzaró.
BUY YOUR BRACELET FOR 25€ AT: Agroturismo ATZARO Ibiza & Aubergine Ibiza
20€ IS FOR FOOD & DRINKS and5€ IS AN ATZARÓ FUNDRAISING DONATION
For all the information: www.atzaroproductions.com