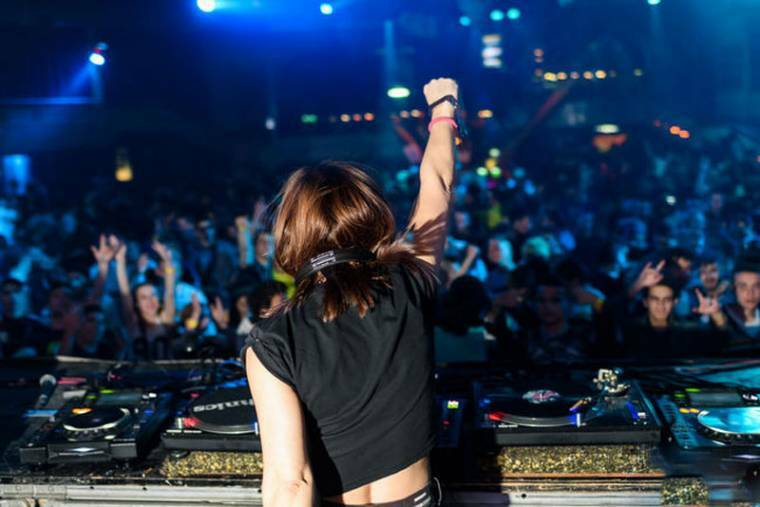 JANUARY 23RD, 2018
Four female techno DJ´s worth following this 2018
We know that we are watching these female techno DJs and now we want to share them with you.
The beginning of a new year is equal to the exciting planning of 'must go to' events in the coming year.
We all want to have the best experiences and they should preferably be even better than the year before.
A way to secure that, is to keep a finger on the pulse of which upcoming DJs that could give you their version of how techno should be experienced.  In this article, we will present some of the most promising female techno DJ's, to help you find out which female DJ's that are especially worth to keep an eye on, because of their fast moving development and achievements within the techno industry:
Onyvaa
Inspired by nature and her surroundings, Onyvaa is every day getting creative inputs from all over the world. Then she publishes it as passionate and creative tracks, as a treat to us listeners.
Located in Paris, France, she is the owner of the record label Passeport Records. A possible way to experience her could be at Rex Club, Paris, where she is hosting her Passeport Record Nights. The events are over time being planned to spread around the world.
Continue listening or start listening right now at:

Bec

As one of the top ten leading ladies underground in 2016 by Pulse Magazine; Bec is definitely one to watch. Her talent was quickly recognized by Pan-Pot, who got her under their record label Second State.  Her massive development and achievements over the short time has quickly created an increasing interest in her work.
Bec is from London,  but are currently living in Berlin and she has already marked her points on the map in several European countries as well. Therefore, we have no doubt that she will continue the massive development.
Listen or re-listen here:

Terr
With her first release in 2016, Terr is relatively new to the scene but has already created an interest towards her name. By previous have been playing other genres of music, she is expressing techno in her own way. By this, she is creating a style that elegantly blends different genres together to her own style.
At the same time, she is working on developing a live show that will give the audience the best possible full experience of listening to her tracks live – this will, of course, include visual elements.
Meanwhile, it is possible to listen to her music here:
 
Amelie Lens

With a very impressive acceleration of success, we cannot make this article without mentioning this female techno DJ – Belgian Amelie Lens. She is releasing tracks at well-known labels and has also succeeded in hosting her own event, EXHALE.
At the same time, she is busy at playing at different events and with weekly gigs around the world. It should therefore easily be possible to experience or re-experience her in the coming year. She is here to stay.
Listen to Amelie Lens here:

Hopefully, this has given you some inspiration for the planning of the upcoming events, or at least give you the possibility to enjoy some excellent tracks of female techno DJ's that are worth following.