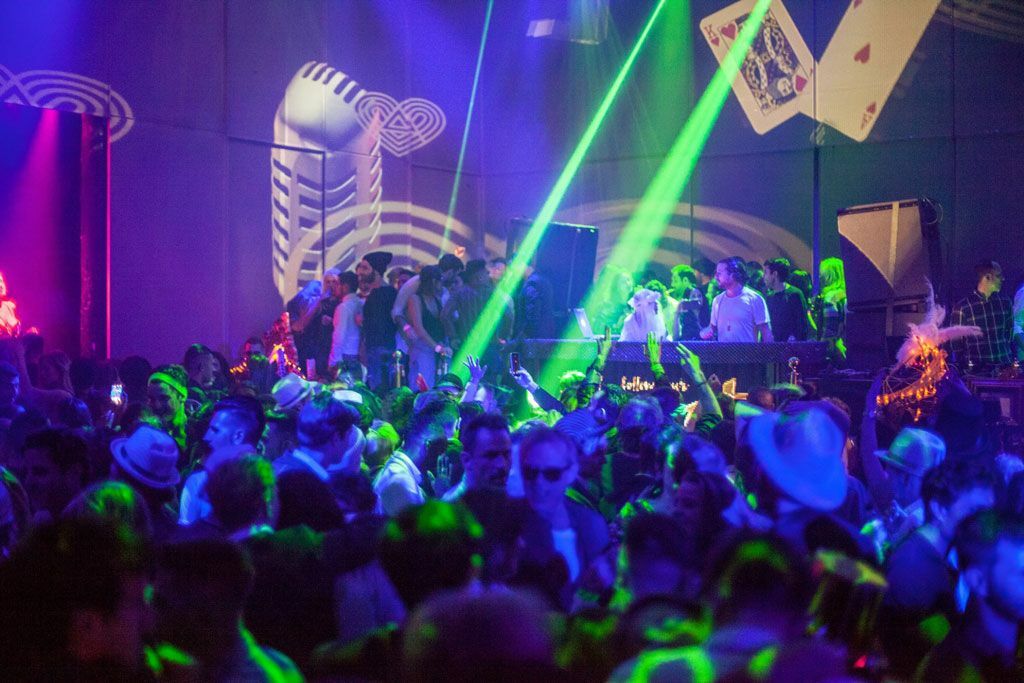 APRIL 16TH, 2018
Heart Ibiza presents Do Not Sit at Heart every Thursday
Every Thursday, June 7 – September 28, 2018 at 

Heart Ibiza
The Miami club/label Do Not Sit On The Furniture spearheaded by BEHROUZ announces its first European residency at HEART Ibiza on the birthday of the master himself. Find the popular brand every Thursday night at HEART Ibiza from June 7th to September 27th.
Message from BEHROUZ:
To my dear family,
I could not have wished for a better birthday present than to announce the first Ibiza residency of Do Not Sit On The Furniture. This summer it is time for us to find each other every Thursday from June 7th to September 27th at HEART Ibiza, the most artistic city venue the island has to offer.
For the past 5 years we have been travelling the world with our Miami based brand Do Not Sit. It's been a wild ride. We have met the most beautiful souls and we created memories that will last for a life time. We have loved, laughed, danced and shared the magical feelings from one dance floor to the next.
Starting this residency in the island where I've been playing for the past 20 years is my dream come true. Time to turn things around, Do Not Sit style. We will bring together the highest quality of music from the old generation to the new with you, our family, our crowd.
Let's bring our offerings to this magical island and create the best night together. Every week.
With love,
BEHROUZ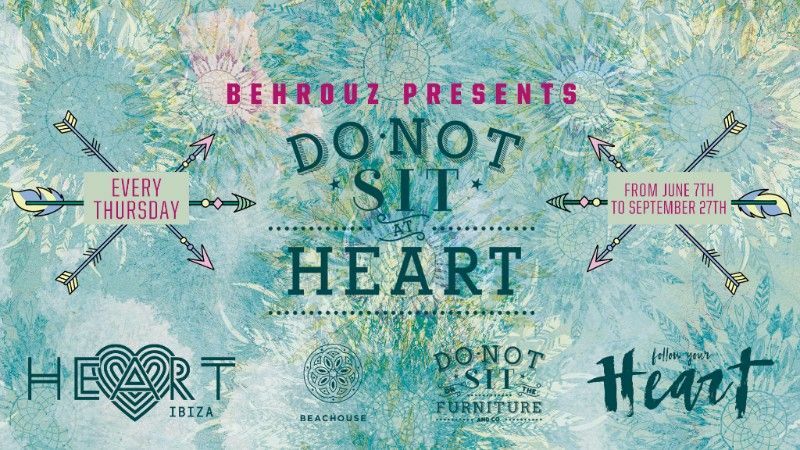 Do Not Sit At Heart is set to be just that; an intimate Thursday night full of the best music, light installations, co-creation, and a touch of magic. Over the past year, Do Not Sit On The Furniture has cemented its place as a worldwide nightlife experience, drawing its strength from a crowd-sourced approach to music curation and culture.
Musical acts for the event will come by way of core Do Not Sit members, international headliners, local favorites, and some of the best live acts in the world of underground electronic music. Heavyweight names have all been speculated to join the line up, but it will remain unannounced until closer to the opening.
VIP Reservations: reservas@heartibiza.com / +34 971 933 777
SOCIAL:
Do Not Sit
Heart Ibiza