APRIL 23RD, 2018
Ibiza Global Showcase at Sónar Off Week, Pacha Barcelona
Sonar Festival is located in Barcelona and lasts from the 14th to the 16th of June. The three-day festival has been held the last 25 years, which means that the 2018 edition is the 25 years anniversary of this festival. Because of its increasing popularity, three days just isn't enough, which why the Sonar off week started.
The Sonar off week can be seen as one long quality pre- and after party.  It lasts from the 11th to the 18th of June with a program packed with national and international DJs. The surrounding clubs of Barcelona are hosting different events with absolute banger line-ups.
If this is not one of the best electronic music weeks in Barcelona, then we don't know.
In this post, we are having a look at Pacha Barcelona and what you can experience there Saturday the 16th of June.
Ibiza Global Showcase is of course also ready to take part in these festivities. Therefore will we take up the Black Room at the club to host the showcase on tour, featuring; Anna Tur, Christian Burkhardt, Marian Ariss and Jordi Villata. We are more than ready to make Barcelona dance.
At the main room, Luciano is taking his show Cadenza Vagabundos to Pacha Barcelona. Luciano is a true Ibiza legend and has with his showcase being touring the world. Vagabundos got its name from some Brazilians that once told him that with this traveling lifestyle. The name sticks and so does the lifestyle.
The lineup can present Luciano, Guti, Ryan Crosson, Shauan Reeves, Brina Knauss and Alex Kennon. 
During the week the club will be hosting events like Cocoon, Fiesta & Bullshit, Spectrum, UMAMII and more.
You can see the full program for Pacha Barcelona here: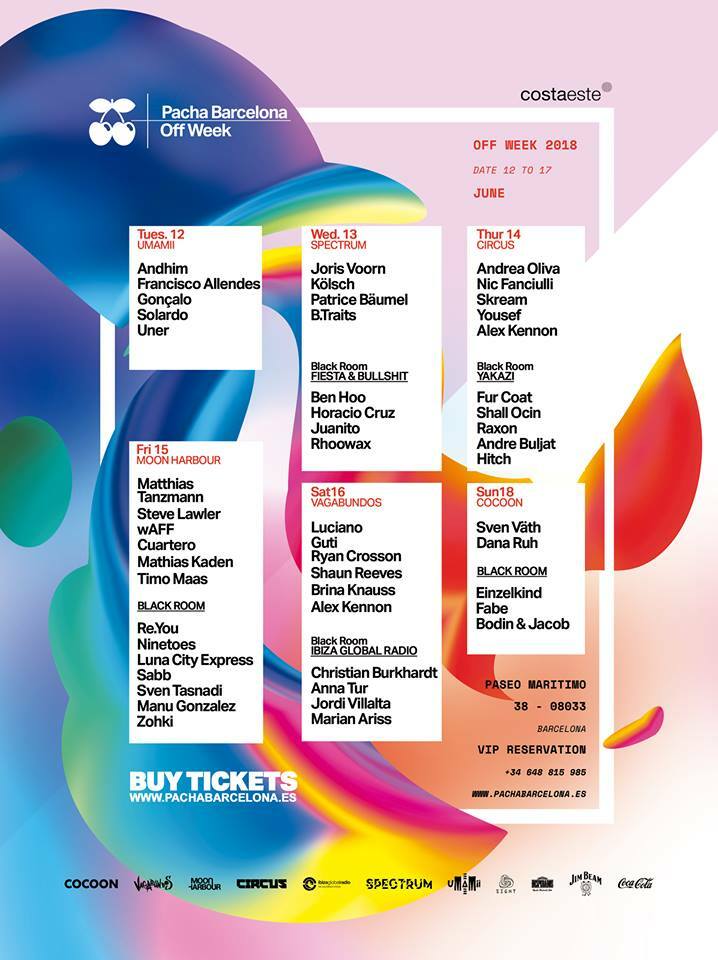 Sónar festival is a special festival that takes place all over the city and attracts visitors from all over Europe. Be a part of one of the most exciting weeks in Barcelona.
Watch the last years episode of Lucianos Vagabundos tour at Sónar Off week: