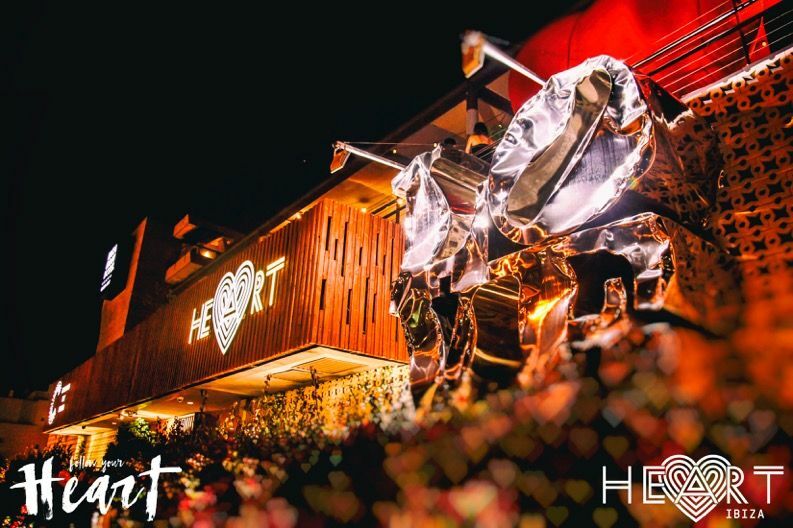 APRIL 16TH, 2018
Jean Claude Ades launches Be Crazy! at Heart Ibiza
Providing a unique musical experience to celebrate its 7th season in Ibiza
Be Crazy! Every FRIDAY at HEART Ibiza
From June 1st – Oct 5th, 2018
23:00 – till Close
Be Crazy! has established itself as one of the island's most famous club nights. Now in its 7 th season, Be Crazy! attracts a beautiful cosmopolitan crowd to party to a soundtrack that reflects the cutting edge underground style of Ibiza. HEART Ibiza offers a multisensorial concept venue where art, music and gastronomy collide. Combining with Jean Claude Ades and some of the world's most talented DJs every Friday evening, HEART Ibiza, by Cirque du Soleil and Adrià brothers, will deliver the artistic vision for a very special night.
HEART Ibiza is in prime position for attracting Ibiza fashionistas and musically aware clubbers alike. The venue is known for its unique musical programming and for creating an adult playground that focuses on stimulating all the senses. Here you will find extraordinary dancers and shows and a special emphasis on stunning production.
'I'm extremely happy to be a part of such a creative and open-minded team like HEART, that share similar visions of how a sophisticated and unforgettable club night should be'
–  Jean Claude Ades
Jean promises to take every guest on a sonic journey and live life to its fullest, delivering an experience which will see HEART and Jean embrace everyone with an open heart and take them on a voyage full of love and sound. Friday nights at HEART will deliver the true Be Crazy! Spirit 'Be Yourself – Be Crazy'.