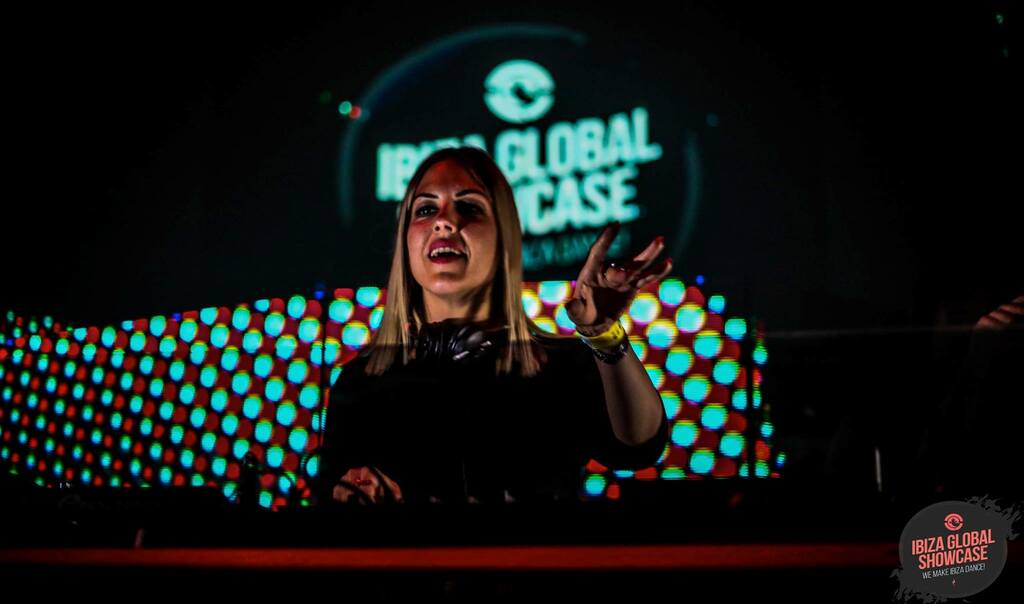 APRIL 16TH, 2018
Llega Milano Sunset Time por Ibiza Global Radio y Studio Più
Ibiza Global Radio & TV presente en la Semana del Diseño de Milán
Ibiza Global Radio & TV, en colaboración con la emisora italiana Radio Studio Più, estará presente este año en la Semana del Diseño de Milán, con una puesta en escena al más auténtico estilo ibiza.
Un equipo de artistas de Ibiza Global Radio, encabezado por Miguel Garji y Jose María Ramón tomarán la Piazza 24 de Maggio de Milán, junto con el conocido radio dj italiano Matteo Ponzano. Todos ellos animarán la tarde noche del jueves 19 de abril, en un evento único donde, a través de IBIZA GLOBAL PLATFORM,  se difundirán 6 horas de contenidos en radio y 2 horas de televisión en directo dedicados a  Ibiza,  tanto en FM para Italia y Croacia, como en Ibiza, Formentera y Mallorca. Del mismo modo, Ibiza Global TV, a través de su canal propio de tdt en la islas, como DIGITAL y de carácter mundial, a través de ibizaglobalradio.com e ibizaglobal.tv. Además, el evento se podrá ver también en directo a través del facebook live de la página oficial de Ibiza Global Radio e Ibiza Global TV.
Aprovechando este evento, la marca ADLIB IBIZA se une a la puesta en escena. Los seis bailarines de la escuela internacional M.A.S (Music, Art & Show) que estarán en el escenario lucirán modelos de diferentes diseñadores de la moda Adlib. Pero además de acercar Ia isla a través de la música, el público podrá disfrutar de imágenes sugerentes de Ibiza, así como de la moda ADLIB, a través de la pantalla led de 32m2 que corona el escenario de la Piazza 24 de Maggio.
El evento dará comienzo a las 18 hrs y finalizará a las 23.30hrs
La Semana del Diseño de Milán supone uno de los eventos más importantes de la ciudad italiana, donde se une el gremio más vanguardista del diseño internacional. Durante toda esta semana la ciudad se inunda de innumerables actividades relacionadas con las últimas tendencias.
Para más información:
ariadna@ibizaglobalradio.com
——————–
Ibiza Global Radio & TV at the Design Week in Milan
Ibiza Global Radio & TV, in collaboration with the Italian radio station Radio Studio Più, will be present this year at the Design Week in Milan, with a staging in the most authentic Ibiza essence.
A team of  Ibiza Global Radio, led by Miguel Garji and Jose Maria Ramon will take Piazza 24 de Maggio in Milan, along with the well-known Italian DJ radio Matteo Ponzano. All of them will animate the evening of Thursday 19 April, in a unique event where, through IBIZA GLOBAL PLATFORM, 6 hours of radio content and 2 hours of live television will be broadcast dedicated to Ibiza, both in FM for Italy and Croatia and in Ibiza, Formentera and Mallorca. Similarly, Ibiza Global TV, through its own tdt channel on the islands, such as DIGITAL and worldwide, through ibizaglobalradio.com and ibizaglobal.tv. In addition, the event can also be seen live on Ibiza Global Radio and Ibiza Global TV's official website.
Taking advantage of this event, the brand ADLIB IBIZA joins the staging. The six dancers of the international school M.A.S (Music, Art & Show) who will be on stage will be wearing models from different fashion designers Adlib. But as well as bringing the island closer through music, the public will be able to enjoy suggestive images of Ibiza, as well as ADLIB fashion, through the 32m2 LED screen that crowns the stage of Piazza 24 de Maggio.
The event will begin at 6 pm and end at 11.30 pm.
The Milan Design Week is one of the most important events in the Italian city, where the most avant-garde international design guild joins in. Throughout this week the city is flooded with countless activities related to the latest trends.
For more information:
ariadna@ibizaglobalradio.com