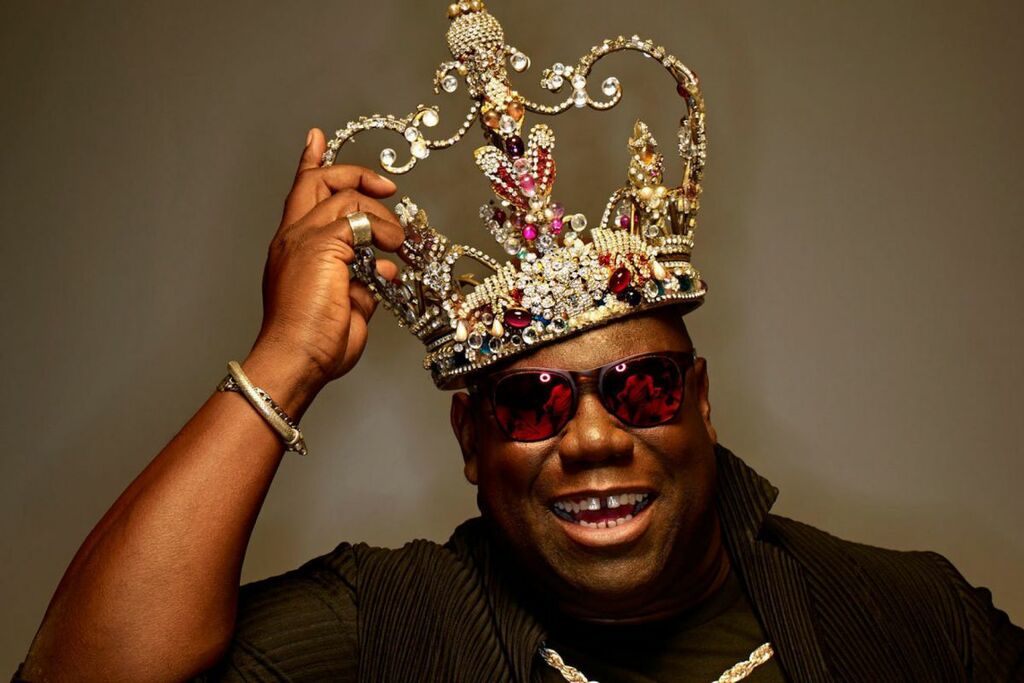 FEBRUARY 08TH, 2018
Why we love Carl Cox "the three-deck wizard"
With lots of years of experience, Carl Cox cannot be mentioned without bringing back tons of memories from all over the world.
Carl has been involved in several projects and has been an important part of creating solid events for the joy of millions of people.
He started his interest in music already when he was 15 and the following 40 years he has stayed in the industry, contributing to its growth and success.
Carl Cox is a man of passion, both when it comes to motorsport but especially also in the music industry.
2016 was the end of an era; after 15 years he stopped his Space Ibiza residency.
The following year, he stopped his weekly radio show for Ibiza Global Radio.  If any indication of the popularity of the show is needed, it's a fact that by the time of the last show it had achieved around 17 million weekly listeners. These were listeners from 35 different countries.
Luckily, this doesn't mean that the journey is over for the icon, actually, it means the beginning of new projects. One exciting project is that he has become an ambassador for RESISTANCE events that are being held worldwide.
Does it then mean that this is the end of the history of Carl Cox at Ibiza? Teasing rumours are hinting that the King of Ibiza will return in 2018 at 'Pure Carl Cox.' If the rumours are true, the venue will be packed.
Take part in his impressive journey, watch or re-live some of the moments that have passed and be prepared for the moments to come. Be ready to celebrate life together with Carl Cox:
Sensation White 2000
The Dutch ID&T has been hosting electronic music festivals for decades. Sensation White in Amsterdam Arena has been there for years, consisting of techno and house music. ID&T has stopped the Amsterdam version, but Sensation still can be experienced in several countries.

Dance Valley 2001
Dance Valley is a Dutch festival that started in 1995. The year of this video is from names like Carl Cox, Pete Tong, Sven Väth and Dave Clarke was in the lineup.

Space Opening Party, Ibiza 2010
This is a part of the reason why Carl Cox is crowned as the King of Ibiza.

Space Closing Party (Ibiza 2016)
The end of an era but not the end of Carl Cox.
This is a new beginning for new projects and opportunities.

Carl Cox – Ibiza Global Radio – The Final Chapter
A clip from the last Radio Show which by that time had reached more than 17 million listeners from several countries around the world.

Carl Cox at RESISTANCE stage at UMF 2017
A taste of what to expect in the future.