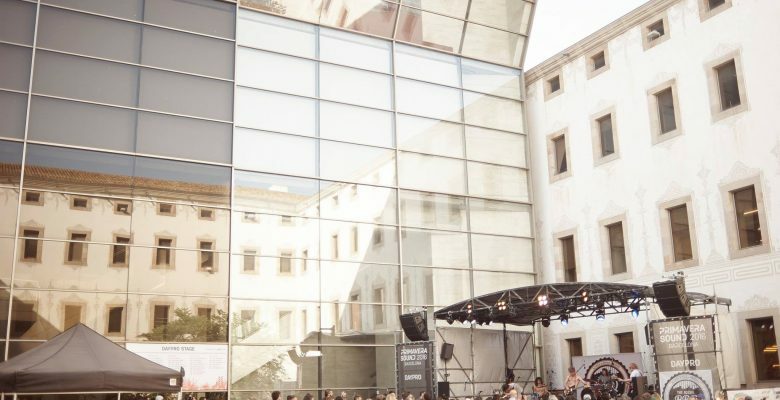 Primavera Sound increases its commitment to electronic music twofold
Ibiza Global Radio
Tuesday, 11 April 2017
4737 Views
0 Comments
Electronic sounds intensify their presence in the artistic programme at the seventeenth edition of Primavera Sound in Barcelona. During the three main days of the event, from Thursday 1st June to Saturday 3rd June, the festival will offer a proposal that under the name of Primavera Bits will focus solely on this genre.
 During the 18 hours of daily-uninterrupted programming, a total of 62 performances will take place in this expanded area of 12,000 m2 (5000 more than last year) that also doubles its capacity to 10,000 people. An important innovation this year is the incorporation of a second stage exclusively dedicated to live performances that will cohabit with the impressive number of DJ sessions programmed.
The already extensive line-up is now complemented by the presence of the vocalist and keyboardist of Hot Chip Alexis Taylor, the house and techno juggler Jackmaster, Fairmont with his dark and smooth vision of dance music, the glacial alchemy of Kiasmos in DJ set format, the dance floor geniuses Marvin & Guy, the 4X4 house DJ Ian Pooley and Golden Bug with his imaginative cross between techno and disco, as well as sessions by artists already present in the line-up such as !!! (Chk Chk Chk), Sinkane and Patrick Codenys, member of the legendary Front 242.
The brand-new Desperados Club will kick off at midday and will host the now classic Bowers & Wilkins Sound System, repeating once again its annual collaboration with the festival. With the extraordinary sound quality that characterises the prestigious speaker brand, its booth will be manned by outstanding international artists. There will also be a considerable increase in the number of shows thanks to the new Bacardí Live stage, backed by the historic house of rums, which will be devoted to live electronic acts. 
As at the last edition, the site will be connected to the beach via an access near the Desperados Club that will be open from midday to 9 pm and there will be towels, showers and changing rooms for those who want to cool down in the sea. The food on offer will cater for all tastes with its selection of bars, food trucks and the picnic area. At the same time Casa Bacardí will have a wide and varied cocktail selection.
You can now listen to a selection of music by the artists in the Primavera Bits programme on the new Primavera Sound profile on Apple Music