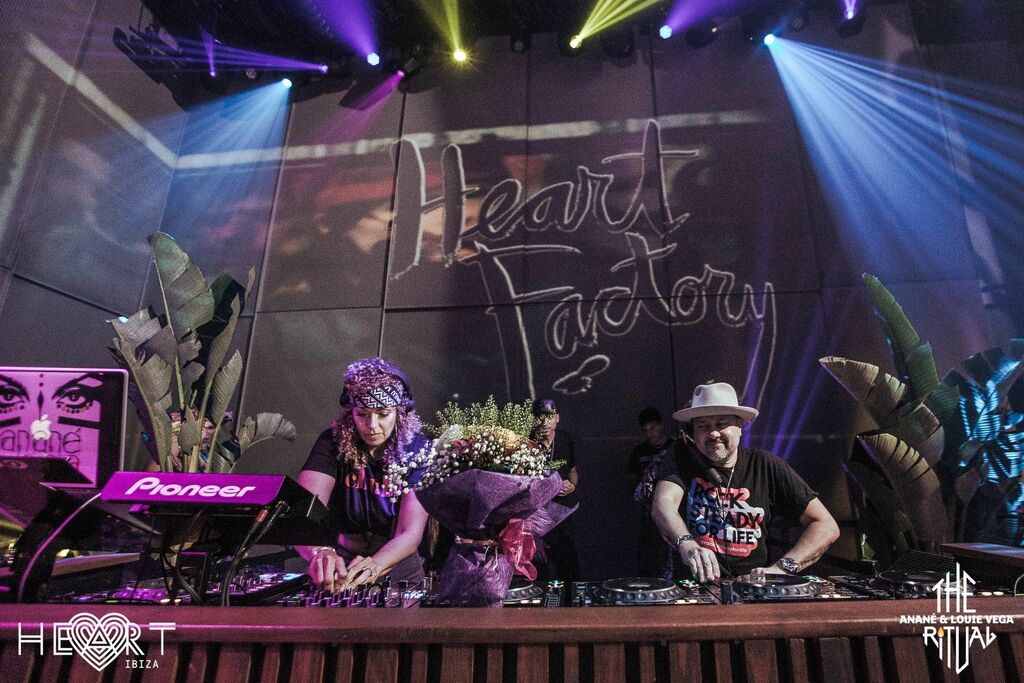 JULY 09TH, 2018
The Ritual with Anane & Louie Vega. New episode: 10th of July at Heart Ibiza
On July 10th, Heart Factory presents THE RITUAL by Anané and Louie Vega that will bring the atmosphere of NULU MOVEMENT for the first time to Ibiza, after the great success in New York, Brooklin, Miami, Amsterdam and Naples.
This movement has captivated the general public for its ability to transcend Afro House to different genres, creating an interesting fusion during a musical journey that we call a "set"
The vision and philosophy of Anané's music begins with a versatility based on a mixture of genres and cultures from around the world that unite in harmony people from all over the world in the same movement.
With the collaboration of Christian Mantini (who manages Anane and both her
labels) a party that defines the term "freedom of musical expression" where
Nulu/Nulu Electronic artists can express their skills from the heart playing
different genres creating a very special and unique atmosphere.
This Tuesday will be a great day to remember, as Heart Factory presents The Ritual with Anané and Louie Vega, Christian Mantini, Dj Angelo and Cristian Vinci (Live percussion).
Buy your tickets en www.heartibiza.com/club-tickets
Restaurant & VIP Reservations: reservas@heartibiza.com / +34 971 933 777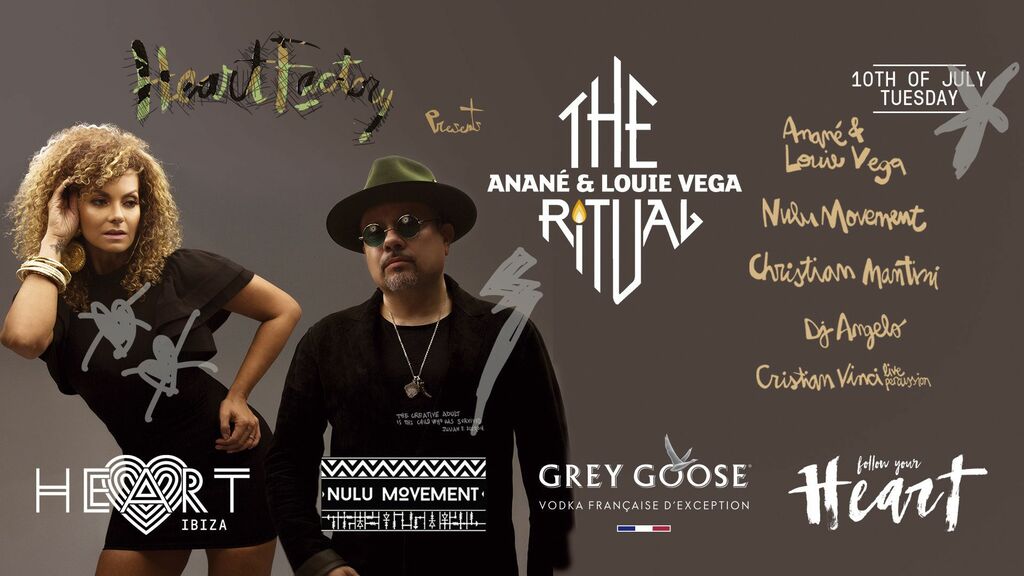 HEART IBIZA
Facebook: @HeartIbizaclub
Instagram: @heartibiza
Twitter: @heartibiza
Website: www.heartibiza.com