Gira el dispositivo para visualizar la web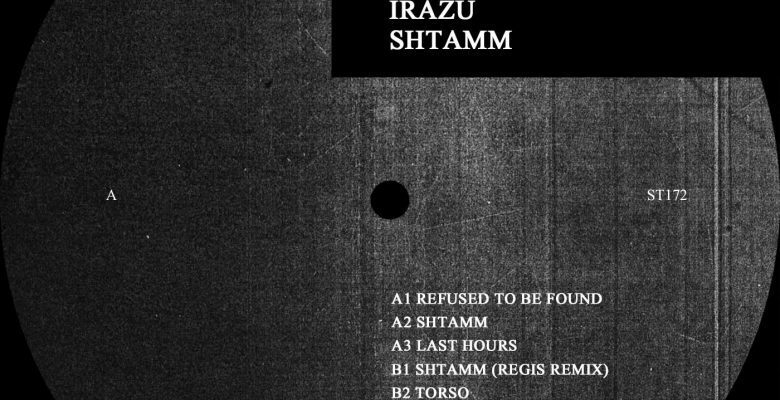 Techno master Regis remixes Irazu's new EP on STALE label.
Releases
Thursday, 30 March 2017
4304 Views
0 Comments
After multiple cassette and 12" releases through Kastil's STALE in 2016, it's time for Irazu's lasest addition to the series of complex techno works. Shtamm is a package that contains four original cuts + a remix by specialist of high-end machine music "Regis".
"Refused To Be Found" is a soaring travel through moods and sonic landscapes which at times resonates like a helicopter flying through an inner city estate building. The aesthetic nature of the opening track is extended through "Shtamm". A multi dimensional piece of work that showcases a more submersive side of Irazu's broad pallette. 'Last Hours" is a cinematic stroke of vivid pads that sound like they were extracted from a remastered Russian thriller classic.
Regis opens ups the B-side with a rework of "Shtamm". The off-beat machine funk of the remix leaves little of the original mix intact, yet Regis has turned it into a staggering piece of ferocity. "Torso'' is another Irazu original that sound like 7.5 minutes of vigorous rhythms and swerving perc elements.