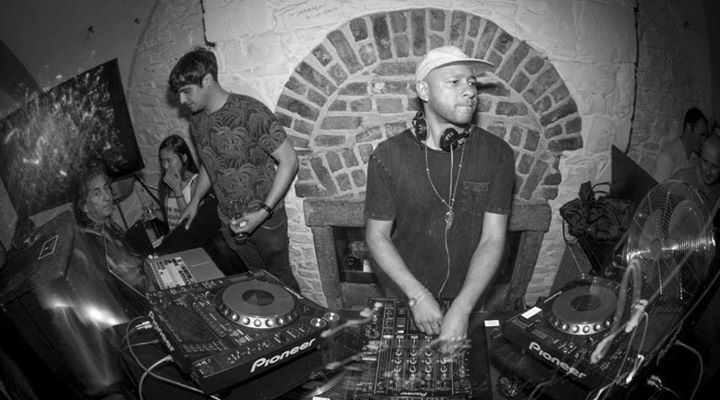 Wax Da Jam delivers their eighth season in Ibiza.
Ibiza Global Radio
Friday, 12 May 2017
2884 Views
0 Comments
Wax Da Jam delivers their eighth season in Ibiza, offering something different and alive from the island's oldest discoteca, Las Dalias, with four special events, and a theme of 'season of giving'.
 "The ethos of Wax Da Jam is crowd participation. We have DJ sets with MCs, percussionists, drummers, all working in a freestyle motion and the crowd becomes part of that. The people make the party. When I first moved to Ibiza, I couldn't believe what wasn't here, there wasn't a lot of diversity. I felt there was a lack of interaction with the crowd from a live point of view. Now there are more alternatives, which is healthy, there are more microcosms of events, these little pockets are so important.  Intimacy has always been a very important part of dance culture. We need this as well as the mega clubs.  Wax Da Jam maintains and relives the spirit of Ibiza. Everyone turns up as an individual and we bring people together. Las Dallas is the oldest nightclub in Ibiza, the holy ground of clubs on the island. There is a lot of history in that building and the energy is definitely special." – George (DJ E.A.S.E)  / Nightmares On Wax / Wax Da Jam
 Guests for the summer include weekly resident Nightmares On Wax, the dub, reggae and soul infusion of Fat Freddy's Drop (DJ Fitchie, Chopper Reeds & MC Slave), 100% Disco with Seth Troxler, house, Latin, jazz and Hip-Hop influences of Kenny Dope for a special funk jam, Shovell on percussion, Negghead, Wolfgang Haffner and more surprises along the way.  
Wax Da Jam welcomes any age from 16 and over and the party happens inside and out, with good food, market stalls and so much more from 9pm to6am. For the 2017 season, Wax Da Jam is offering the 'season of giving' as the motto. An ambassador for Last Night a DJ Saved My Life, a charitable organisation who create opportunities for the dance music industry to make a positive impact on children in crisis, George will be involving the foundation much more this season.
"It's the season of giving, when you party with us, you contribute to building a well in India or Africa that will give 3000 people clean water for the next 10 years!! It costs £2600 to build a well, which is nothing in our world. My aim is to donate 10% of our door to the foundation and build another well maybe even two."
www.lastnightadjsavedmylife.org