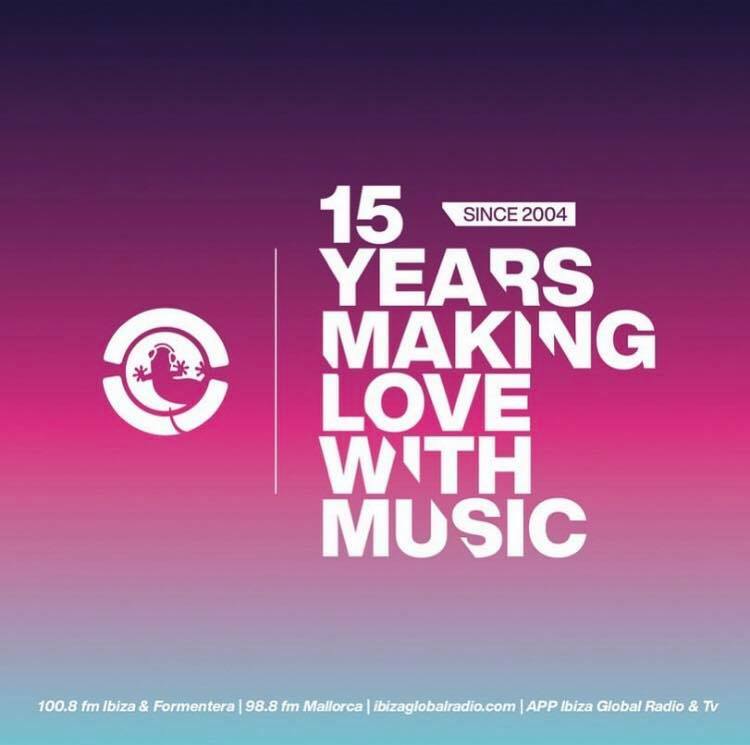 AUGUST 07TH, 2019
15 years of Ibiza Global Radio
Ibiza Global Radio, founded in 2004, celebrates this year its 15th anniversary.
15 amazing years of the best electronic music, incredible artists, thousands of radio shows, lots of dancing, traveling the globe and meeting so many fantastic people that make up what Ibiza Global Radio is today: A community of people from all over the world that all have one thing in common… The love and passion for music.
During these last 15 years, Ibiza Global Radio has become one of the biggest brands in electronic music in the world, consisting of 5 platforms/channels: FM radio stations (Ibiza, Mallorca, Italy, Croatia and Israel), DTT (digital terrestrial television), our App, website and a huge following on Social Media.
Without forgetting Ibiza Global Radio's beginnings, when a visionary, Juan Tur, who left us a little more than half a year ago and we remember with all our hearts, was told he was crazy to open a channel for the most avant-garde electronic music and today is one of the main tourist attractions for millions of people, to represent the best and purest essence of the island through sound: He took the risk and on August 4th 2004, this unrepeatable phenomenon called Ibiza Global Radio was born. A small radio studio in the centre of Ibiza, which then moved to a bigger space in San Antonio a few years later and where hundreds of unforgettable experiences have been lived, both for the Ibiza Global Radio team, for the artists who have visited us and for the listeners during a time when the growth of the brand took place, until reaching its current moment, a moment in which Ibiza Global Radio is at such an incredible place, integrated into a media group called Grupo Prensa Pitiusa.
Ibiza Global Radio now has 16 million listeners / viewers per month through our online radio and television station and over 1,5 million followers on social networks (Facebook, Twitter, Instagram, Youtube, Soundcloud, Tune in) and reaches more than 180 countries, becoming an attractive and above all a point of reference for like-minded people of all ages and cultures that are all united by the island of Ibiza and dance music.

Thank you to all of the artists that have played at the station over the years, to all of the venues we have broadcast from, to all of the brands and promoters and of course to all of our listeners for their constant support. From Ibiza to the world… Thank you for 15 years of Ibiza Global Radio! 
Soon we'll be announcing exciting news for the rest of 2019 and for 2020!