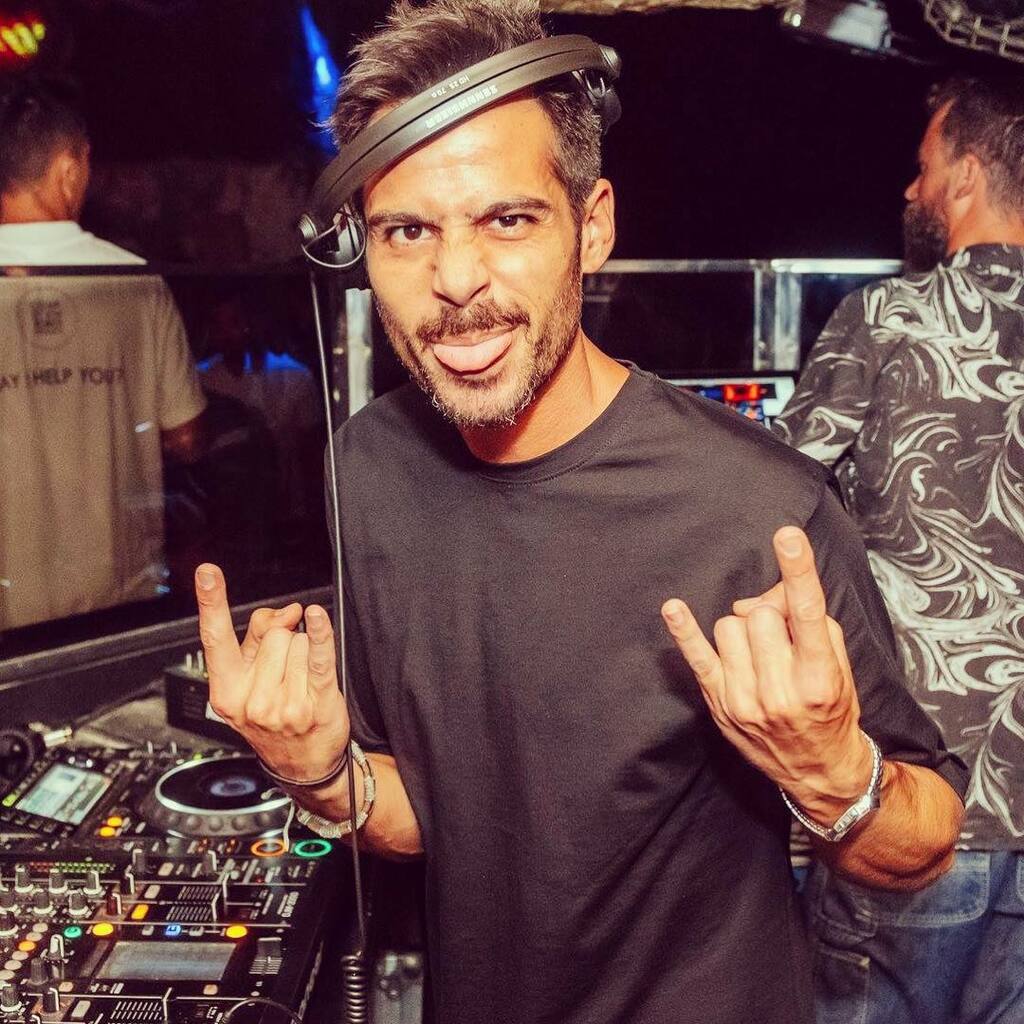 SEPTEMBER 14TH, 2019
Ibiza Global Radio team interview: Villalta
-¿Dónde escuchaste música electrónica por primera vez?
Ku Ibiza
-¿Cómo empezaste en radio?
A mi siempre me ha atraído la radio, con 8 años ya montaba mis propios programas de radio con dos casetes. Pero fue en el 97 cuando me toco un sorteo en Cadena 100, fui a recoger el premio (una cena para dos) y al entrar por primera vez en un estudio de radio, supe claramente que quería pasar el resto de mi vida ligado a este maravilloso mundo.
-¿Un invitado a la radio que te ha gustado mucho esta temporada y por qué?
Puedo mencionar a dos?! Me gustaría destacar a Javier Carballo y a Philipp Lichtblau. No solo por la calidad musical, si no también por la humildad, y ¡estos 2 tienen de sobra!
-Puedes pinchar b2b en la radio con cualquier artista del mundo, ¿con quién seria?
Hector (Vatos Locos)
-¿Algo que te gustaría decir a los seguidores de Ibiza Global Radio?
Todavía recuerdo aquel sueño que teníamos de tener una emisora donde emitir durante 24 horas música electrónica de calidad. 15 años después seguimos soñando… Aunque en esta ocasión, muy despiertos. Gracias a vosotros y como no, gracies Joan Tur.
-Ibiza global radio,15 years of…
CULTURA MUSICAL
Puedes seguir a Villalta aquí
---
-Where did you listen to electronic music for the first time?
Ku Ibiza
-How did you start in radio?
I have always been attracted to radio, when I was 8 years I was already creating my own radio programs with two cassettes. But it was in 97 when I won a competition on Cadena 100, I went to pick up the prize (a dinner for two) and when I first entered the radio studio, I clearly knew that I wanted to spend the rest of my life linked to this wonderful world.
-A guest that has come to the radio that you've really liked this season and why?
Can I say mention two ?! I would like to highlight Javier Carballo and Philipp Lichtblau. Not only for the musical quality, but also for because they are such great people.
-You can play b2b on the radio with any artist in the world, who would it be with?
Hector (Vatos Locos)
-Something you would like to say to the Ibiza Global Radio followers?
I still remember that dream I had of having a radio station where I could broadcast quality electronic music for 24 hours. 15 years later we continue dreaming … Although this time, very awake. Thanks to you and of course, thanks to Joan Tur.
-Ibiza global radio,15 years of…
MUSICAL CULTURE
You can follow Villalta here