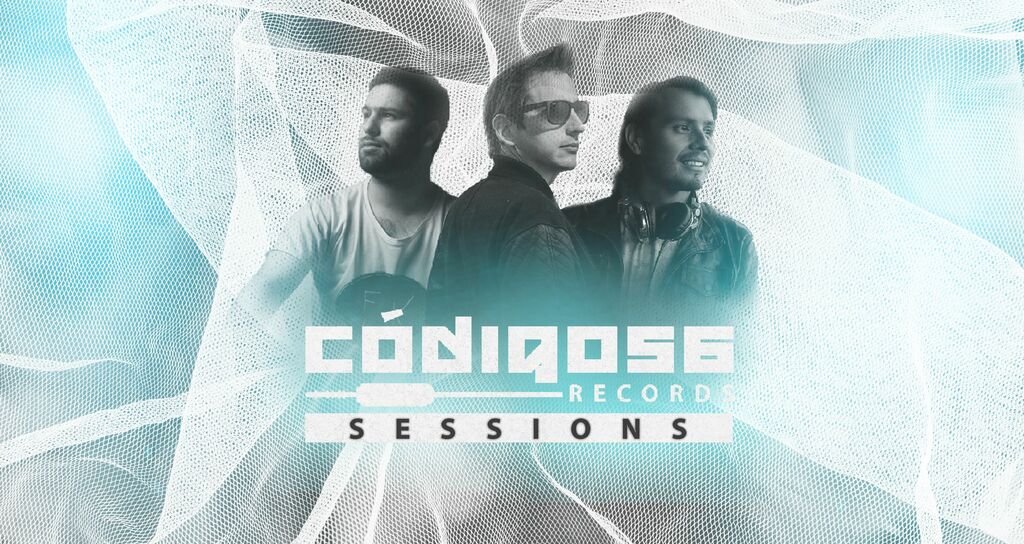 APRIL 06TH, 2021
Código56 Records to launch inaugural program on Ibiza Global Radio
Código56 Records to launch inaugural program on Sunday, April 11th 2021 on Ibiza Global Radio
'Código56 Records Sessions' to kick off this Sunday, April 11th at 2AM CEST, hosted by SamSilva, Nick Bennett and WILHVLM, with new episodes streaming monthly on every second Sunday.
Chilean-based record label Código56 Records are now part of the Ibiza Global Radio programming roster, where they will be showcasing the latest in Minimal, Deep Tech, Deep House and Tech House as a one-hour long stream titled 'Código56 Records Sessions'.
Co-founded by event producer and record label manager WILHVLM, whose real name is Billy Aldea, alongside record producers Nick Bennett and SamSilva, each episode will see them take turns as hosts, starting with SamSilva for the first edition on Sunday, April 11th at 2AM CEST.
The trio have been collaboratively releasing tracks since 2019, and in July 2020 they decided to launch their own record label. Since then, the label has regularly been listed on Beatport's Top 100 Minimal and Tech House Releases Charts. Until now, the focus of the record label has been to showcase popular artists alongside up and coming talent. However, with Código56 Records Sessions on Ibiza Global Radio the trio hope the radio program will expose seasoned listeners to their sound while also winning over new listeners despite the pandemic, which on the other hand has seen their Spotify plays increase.
"We really want to meet both the high standards of Ibiza Global Radio and the high expectations of their audience." Spanish DJ and producer Nick Bennett comments. "If you're an established or a promising producer, we want to be the first to air your track and possibly release it on our record label. While at the same time we are also open to having both well-known and emerging hot labels sending us their latest demos to be featured on our radio program." He adds.
The three record producers who seem to be passionate about everything electronic music, are looking to provide the listeners of Ibiza Global Radio with an eclectic and refined listening experience.
"I'm super proud of being able to share our tracks on Ibiza Global Radio. This allows us to reach a new global audience, and share the airwaves with amazing world-renowned talent. It's a highlight in our music careers" comments Chilean-based DJ and producer SamSilva.
In terms of the sounds the audience can expect, WILHVLM provides some clues, "What we want is beautifully-produced music that has a unique feel to it, with a minimal, deep and housey vibe. The more cutting edge the better, and always combined with some experimentation. We are super excited at the opportunity that has been made available to us as artists by Ibiza Global Radio."
Tune in this Sunday, April 11th at 2am for the first edition and then every second Sunday of the month.
For more updates, please visit;