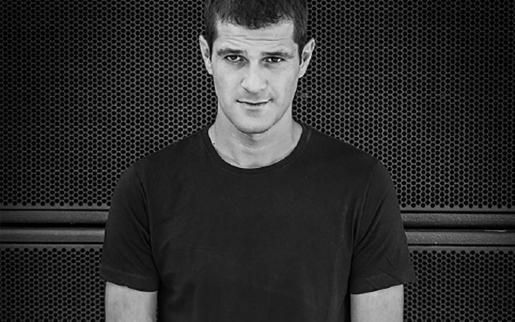 SEPTEMBER 14TH, 2021
Andrea Oliva: "Ibiza offers you everything you need!"
Swiss DJ and producer Andrea Oliva is one of the busiest in the industry, with close ties to Ants Ibiza, Elrow and Music On, as well as some of the best electronic music festivals in the world…
– How have you been doing during the challenging times of the pandemic? Have you already started travelling again?
– I took the opportunity to make as much music as possible and just do things in general that I didn't have time to do before, like spending time with my family and friends. In general, I try to see things as positive as I can, because everything is still uncertain, even though we started travelling again and doing shows here and there.
-Many people think you are Italian, but you were born in Switzerland. You speak Italian, you eat Italian and you live like an Italian. How deep is your bond with Italy?
– I am an Italian, born and raised in Switzerland. I really feel Italian, but I also feel Swiss. It's funny because when I'm in Italy I'm Swiss, and when I'm in Switzerland I'm Italian, and at the end of the day I'm just a citizen of the world as I should be.
-Another summer in Ibiza without Ants at Ushuaïa is strange, right?
– It's sad for the thousands of workers in our industry. Forget about privileged DJs, they may do well for now, but my thoughts are with all the workers who are not in a comfortable situation. It really is a very difficult time!
-How have you lived this period without live shows?
– Music is a kind of response to the application of philosophy! I made a lot of music that helped me get through different emotional states of mind.
-After this time of production in the studio, what new releases can we expect in the fall?
– I just launched my label "All I Need", where I'm going to release a lot of original music. Like I told you, I've tried to make sense of all the nonsense, if you know what I mean. Launching a new label and creating tons of music makes me think positive for the future.
-There are so many emerging artists on Ibiza Global Radio, could you give some advice to these new talents from the island?
Make your own music! Work hard and with patience and you will be rewarded. Also, what helped me was the fact that I never started all of this because I wanted to have a great career; I really started because I was very into the sound and movement of what the scene represented back then when I started DJing, like, 27 years ago.
By Matteo Ponzano
Read the full interview on Periódico de Ibiza here:
www.periodicodeibiza.es/pitiusas/ibiza/2021/09/12/1299945/andrea-oliva-ibiza-ofrece-todo-necesitas