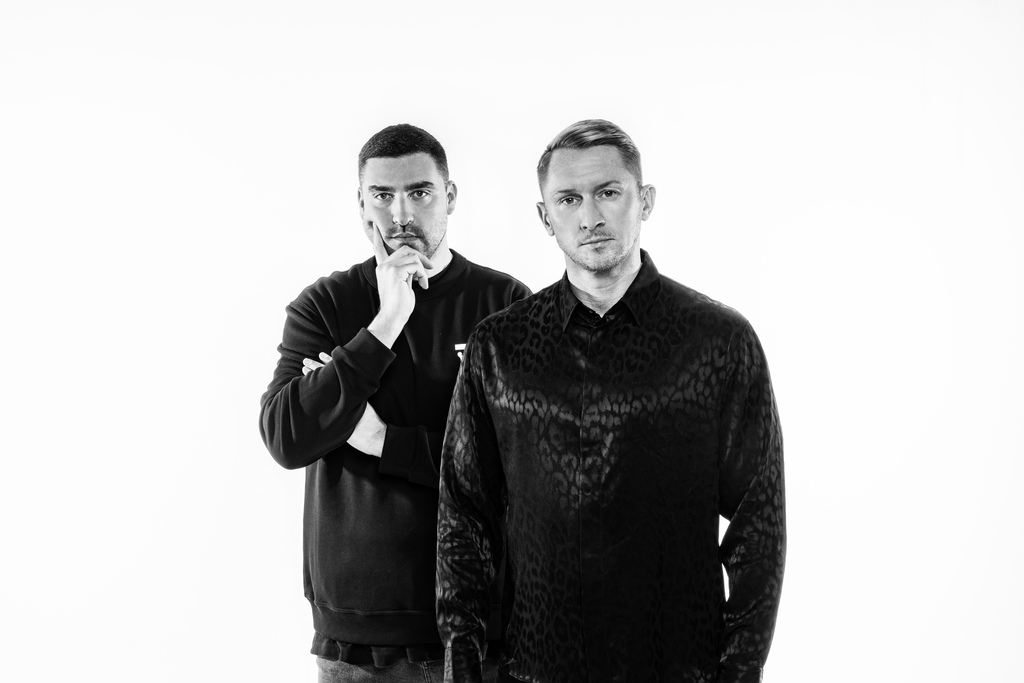 AUGUST 31ST, 2022
CamelPhat: "The Ibiza season went from 0 to 100 – but we like that!"
By Olivia Ebeling.
It's been a busy summer on the White Isle so far for Dave Whelan and Mike Di Scala, who launched their headline residency CAMELPHAT at Ushuaïa Ibiza in 2022 – fresh off the back of touring their debut studio album "Dark Matter" in the UK.
We caught the award-winning production duo backstage at the famous Playa d'en Bossa open-air party palace to talk about their wildly successful night, island life and new music…
How is your summer going at Ushuaïa Ibiza?
It's good! We took advantage of opening slightly earlier than other artists here in Ibiza and we benefited from it by being able to iron out early teething problems with lighting, sound and production. Because it's such a big venue, you can take it for granted what needs to be done. We've got a list that we tick off every week to cover every corner – because obviously we are a brand spanking new night!
How is the dynamic with Solardo?
We've known James and Mark for a long time, we've held residencies with them in Ibiza before and we've played plenty of back-to-backs. And they are also from the North of England, only around 40 miles away from us, so it's kind of like dealing with your best mates really. James especially is full of energy – so if you can keep him under control you'll always have a great night!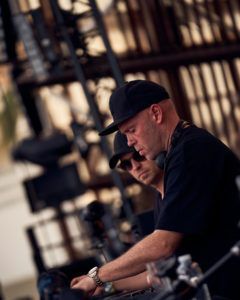 How did you go about putting together the line-up for the residency?
We have adapted our sound slightly and it is falling more into the Melodic Techno category now, and even our productions are heading that way, which is what we always wanted. So we are truly in our element now, and we were given complete control of the night at Ushuaïa. We were very conscious of the fact that Solardo and ourselves are two British acts, so we didn't really need to bring more UK artists to the table and instead booked acts from Spain, Germany, Italy… we wanted there to be more input from different corners of the world.
What are the highlights and challenges of having such a long run in Ibiza?
The main challenge is to not drink too much! We recently joined the gym and paid upfront to make ourselves go regularly. We definitely want to keep a balance. But obviously you also get so many different groups of friends visiting and then you have to entertain them – and they are ready to go while you are thinking, 'eeeeeeeehhhhhhh'.
Ushuaïa Ibiza is well known for its spectacular production and we love the intergalactic vibe of your night…
Thank you! Our debut album is called "Dark Matter" and so the CAMELPHAT night has the same theme. You have to keep in mind that originally this residency was scheduled for 2020, but we had to keep pushing it back – so we have actually been touring the tracks, as well as launching the residency, two years after the album came out. Romain, who manages the production at Ushuaïa Ibiza, also did our Wembley shows in the UK for us – so we could hit the ground running. And Romain loves our music because it is so theatrical, so he is reflecting that with the lights etc. The stage looks like a movie set!
To those still coming to Ibiza to see you this summer, what would you say to them?
We just can't stress enough to come down to Ushuaïa Ibiza as early as possible so you don't miss our amazing guests who are playing before we come on. It really matters to us that our guests also have a great party, because there are some incredible European artists that really deserve the spotlight. They are doing an amazing job setting the night up for us, so we really appreciate them.
After two years of a hiatus 2022 is a historic Ibiza season. What has it been like seeing the club scene back to life?
It feels like we went from zero to 100, but we like that! It's like someone pressed the 'pause' button – and then hit 'play' again. And now there is a new generation joining that has never been clubbing before, simply because they couldn't, and you're mixing that with people who have been coming to Ibiza religiously for many years, so it's like a real melting pot of young and old. And it's exciting to see everybody go absolutely bonkers in the high season!
And when you do get a rare day off, what do you like to do most on the island?
Enjoy the food, really. It's the first time we are actually living in Ibiza, before we always used to fly in and out for our shows. So we're still finding our feet! We went to Casa Maca recently and that was lovely, and we also like the Passion Café. We're going to spend all our money on açai bowls as it goes!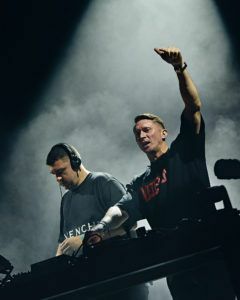 What can CamelPhat fans look forward to for the rest of the year? Did you have time to work on new music?
This might sound a little random but we're actually producing a track that we did with Miles Kane a couple of years ago, and that's just been sitting there. And then we decided that it might be good for Robbie Williams to do, so we arranged for them two to come over and work on it. But that's not as CamelPhat, we are just producing it. And then we also have new CamelPhat music coming together with one of the guys from Tale Of Us, so that's going to come out on the Afterlife label next month!
You can catch CamelPhat at Ushuaïa Ibiza every Tuesday until September 27th 2022. For more information visit www.camelphatmusic.com.