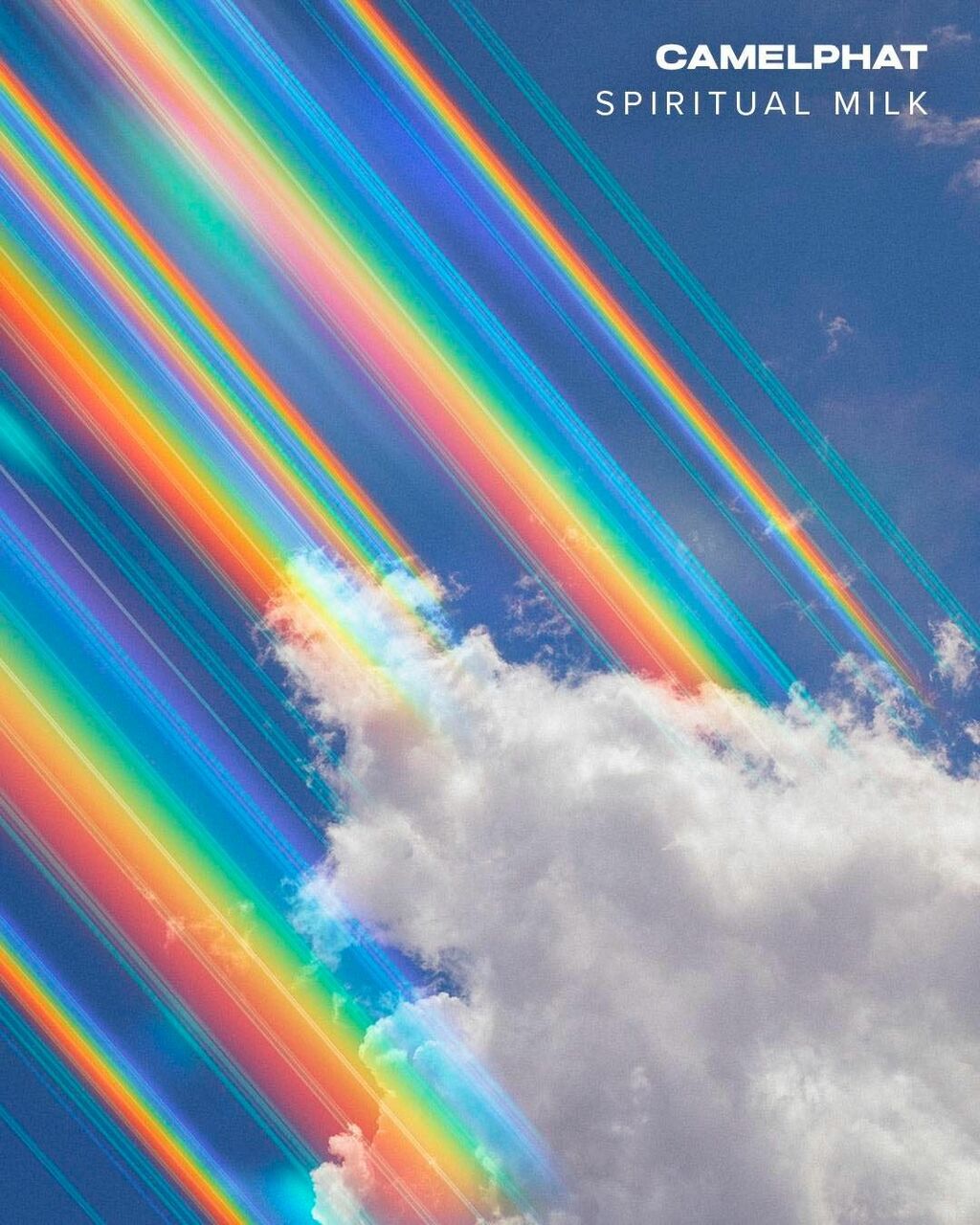 SEPTEMBER 11TH, 2023
CAMELPHAT release second studio album "Spiritual Milk"
After a busy summer season in Ibiza, multi-platinum, GRAMMY-nominated DJ and production duo CAMELPHAT are treating their fans to fresh new music with their brand new album "Spiritual Milk" which will be released on 15th September via their own label, When Stars Align.
Following their 2020 album "Dark Matter", their sophomore record delves into the evolution of the duo's ground-breaking sound. With isolation behind us and clubs thriving again, free to roam the world Dave Wheelan and Mike DiScala were inspired to celebrate life and express their gratitude through their new material.
From the steady-building intro of latest single 'Hope' ft Max Milner to the sway of 'Rennen' a collaboration with SOHN, the swirling menace of 'The Sign' with Anyma, euphoric 'Embers' with Shimza and Julia Church and the stomping beat of 'Compute' ft Ali Love which samples Kraftwerk's iconic 'Computer Love', it is an album that highlights the stratospheric trajectory of the duo over the last few years.
Other key tracks on the album such as the rumbling 'Colossus' with Kölsch, the hypnotic collaboration 'Many Times' with Mathame and Frýnn, the soaring 'Higher' with London Grammar and the guitar-infused album closer 'Love Is Something' ft Jake Bugg showcase their insatiable synergy across all genres.
Speaking about the album, CAMELPHAT said: "Spiritual Milk is our brand new second Album. It's another journey through various styles of sound.
"We've felt a lot less pressure delivering this record possibly due to the fact it's on our label (WSA) but also we're at a point in our career where we can possibly afford to be more expressive and less fearful about what other people think. It has definitely come from the heart and feels honest both as writers and musicians. We've had fun with it, we've made music less with the dance floor in mind and more with our emotions. The whole thing came together surprisingly very easily. 
"Spiritual milk is a listening album, taking your mind away from everyday life. The name itself has captured the overall essence of the album perfectly.  Take the trip & enjoy the ride…"
For the album artwork, CAMELPHAT wanted to explore the idea of 'electronic trip' and 'modern psychedelic' artwork and happened upon Niko Christian's (aka c-nik) surreal designs. Niko is a multidisciplinary artist based in the US, working to create peace from chaos in surreal arcs of light, life, time, and developing the idea that you can touch heaven from anywhere.
The love and affection for what CAMELPHAT do has been no better displayed than at their current Tuesday night Pacha residency. Running until 3rd October, fans and Ibiza party goers alike can expect nothing short of excellence.
Keep an eye on the duo's social media and stay tuned on our platforms to keep up to date with potential surprise appearances as the electronic music wizards continue to promo the hotly anticipated album!