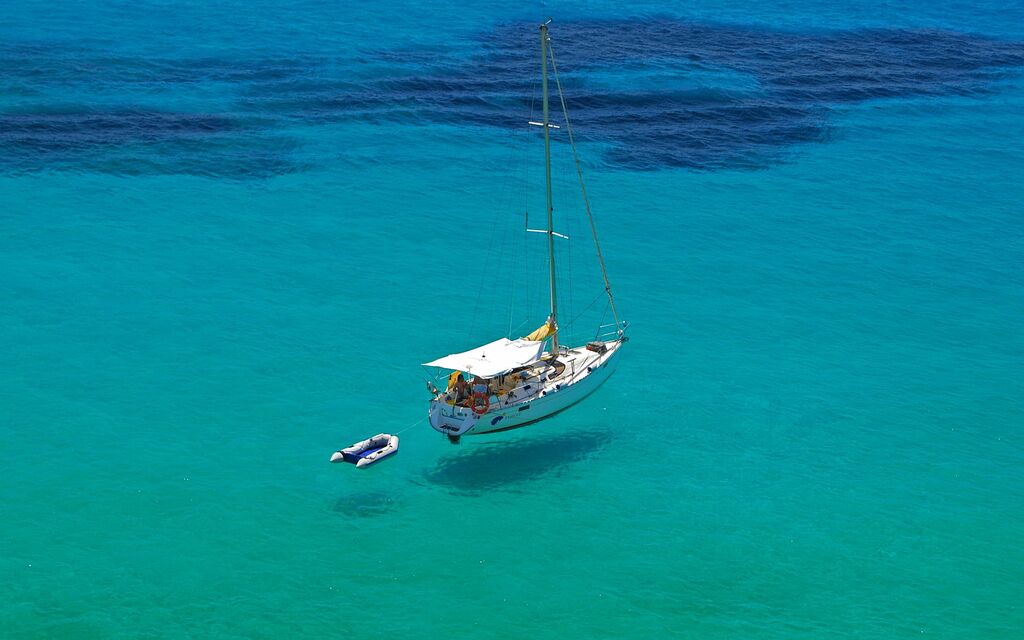 FEBRUARY 13TH, 2018
Can't get enough of Ibiza?
Do you need help to reach your daily level of daydreaming? Then we are here to help you!
We have found some profiles that we think are amazing because they are showing the absolute best site of the island.
Ibizasecretbeaches
This profile is showing off some of the 57 beaches located at Ibiza. It can be discussed how secret the beaches actually are when the profile is having more than 50.000 followers. One thing that can't be discussed is the beauty of the beaches.
Ibizabeliver
This profile has a beautiful selection of colourful pictures expressing a bit of everything that the island has to offer – from sunsets to nightclubs, from beaches to cities. Definitely worth a visit.
Droneibiza
Ibiza is beautiful. We know. But have you seen it from above? Even better! Droneibiza shares beautiful shots that are taken from a drone. Explore the island in a completely new way.
Chefb_ibiza
If you are getting hungry by checking the profiles chefb_ibiza has a profile packed with inspirational pictures that probably won't make you less hungry.
Jose Maria Ramon
You probably already know Jose. He has been resident DJ in some of the island's super clubs and is furthermore regularly being booked to gigs worldwide.
Tune in at Ibiza Global Radio where he is hosting 'Morning Sounds' 'Melodias para tu sofa' and "LG2D Club". Morning Sounds every day from Monday to Friday (9:00 AM  to 12:00 PM), from 4:00 PM to 5:00 PM we have Melodias para tu sofá and from 5:00 PM to 6:00 PM we have "LG2DClub"
And of course, we think it is relevant to remind you about our own platforms.
Our Instagram profile is sharing the most up to date news about clubs, DJs and live radio shows. Follow us and be sure not to miss anything.
We are also present on Twitter, having a diverse stream of relevant news, radio shows, inspiration and a daily dose of music. What's not to like?