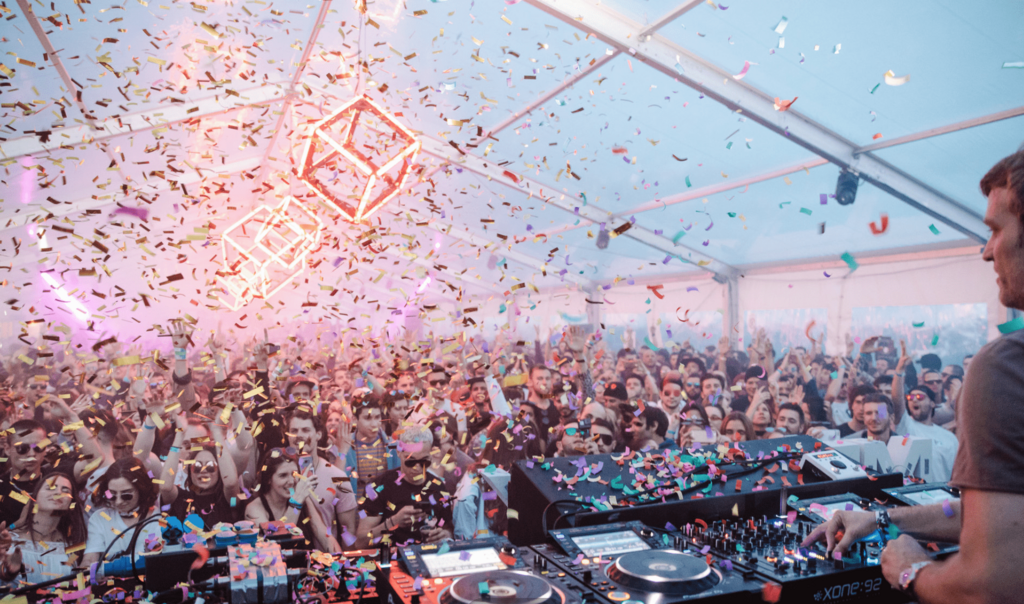 SEPTEMBER 21ST, 2021
Caprices Festival is back with a BIG line-up
After a rip-roaring first weekend, Caprices Festival 2021 is ready to serve up a second helping of mountains and music – with a very tasty line-up!
Spread across three stages, international big-hitters including Solomun, Apollonia, Ben Klock, Lee Burridge, Dan Ghenacia, DJ Tennis, Birds of Mind and many more will be rocking the picturesque surroundings of Crans-Montana in Southern Switzerland.
The second weekend of the award-winning event will run from Friday, September 24th, to Sunday, September 26th2021. Electronic music lovers will be able to enjoy letting loose to their favourite artists in a variety of spectacular settings.
A renowned events brand with over a decade of unique parties under its belt, Modernity is hosting the Modernity Stage, a transparent 'glass house' style tent with panoramic mountain views located at an altitude of 2,200 metres.
Meanwhile, the Forest Stage is housed in an old cable car station, offering both indoor and outdoor spaces to dance, and 360-degree views of the mountains and trees. The stage will host a mix of international festival and events brands, as well as some exciting fresh talent from all over the world.
A brand new space for 2021, the Signal Stage will be bringing the deep, driving beats of the some of the world's finest big room techno acts to the party. Located within the Night Village in the beautiful forest of Arnouva, the hangar-style building is illuminated by neon strips and lasers, offering another spectacular clubbing experience.
Festival-goers can choose from night passes or weekend tickets, starting at CHF 49,00 (€45) per person.
For more information or to book your tickets head to www.capricesfestival.com.