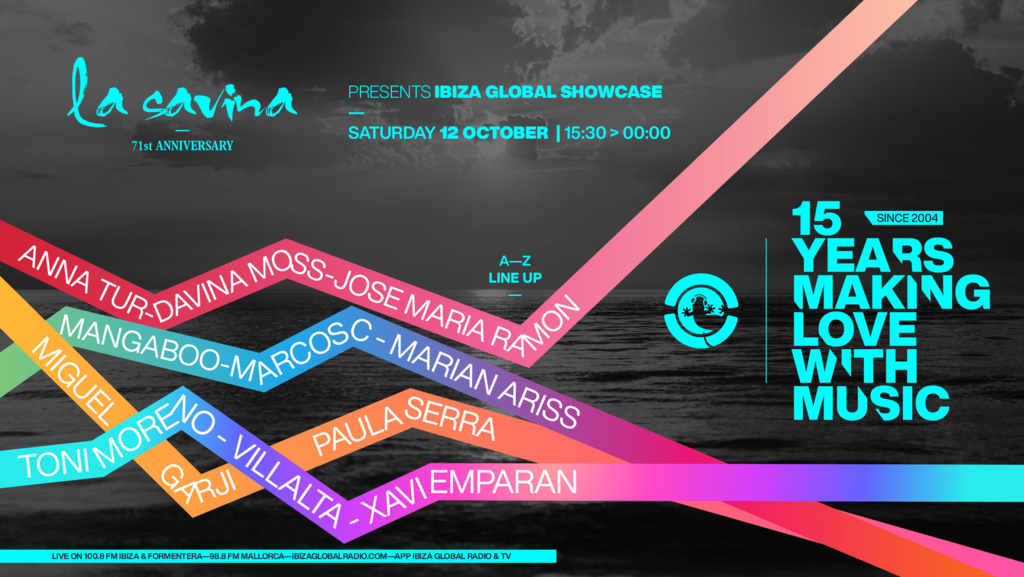 SEPTEMBER 04TH, 2019
15 years of Ibiza Global Radio at La Savina closing party
La Savina presents Ibiza Global Showcase on Saturday 12th October
Another season is slowly coming to an end and we have so much to celebrate! Firstly, this year marks 15 incredible years of Ibiza Global Radio. 15 years of electronic music from Ibiza to the world. Secondly, the beautiful La Savina in Formentera has had another very successful season during it's 71st year, and that needs to be celebrated! We kicked the season off with a live broadcast at their opening party in April and we'll be doing it all over again for the closing. And lastly we'll be celebrating the end of an unforgettable summer that all of our listeners have been a huge part of, so we hope to see you there to celebrate with us!
From 3:30pm until midnight, enjoy the sounds of Anna Tur, Davina Moss, Jose Maria Ramon, Mangaboo, Marcos C, Marian Ariss, Miguel Garji, Paula Serra, Toni Moreno, Villalta and Xavi Emparan.
And of course, it will be broadcast live on Ibiza Global Radio. See you there!