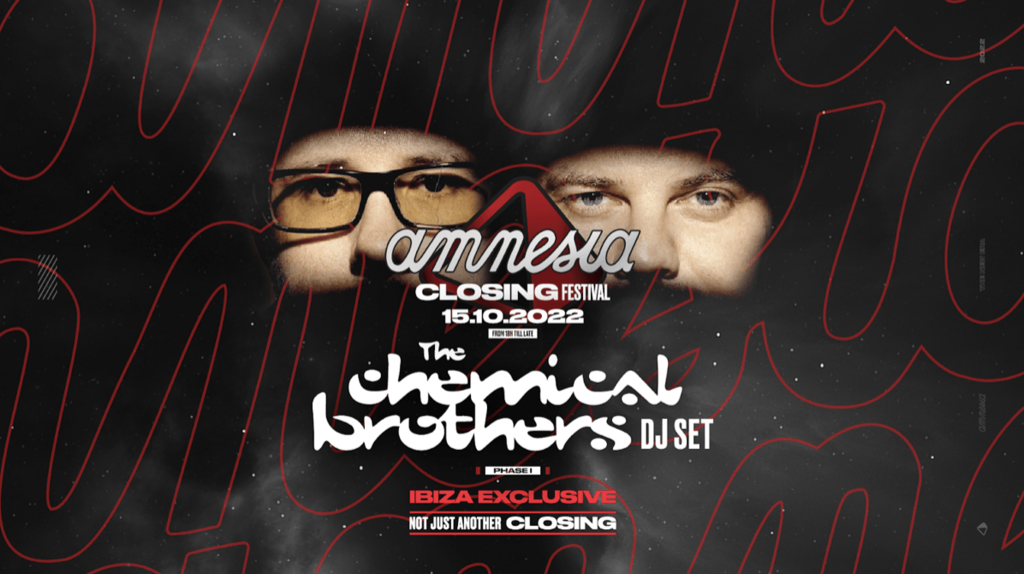 AUGUST 10TH, 2022
Chemical Brothers To Play Ibiza-Exclusive DJ Set at Amnesia Closing Festival 2022
Amnesia Ibiza is set to mark the end of a historic Ibiza season with an epic finale as the iconic club has secured the Chemical Brothers to play an Ibiza-exclusive DJ set at the Amnesia Closing Festival 2022.
On Saturday, October 15th, the award-winning UK duo formed by Tom Rowlands and Ed Simons will be shaking the foundations of the cult venue to the care when they bring their powerful beats to what is bound to be one of the island's most notable closings.
The chart toppers are the first act to be announced from the Amnesia Closing Festival 2022 line-up, with more names to follow soon. And with the tagline of 'not just another closing' and a start time of 18:00 CET, you can count on the fact that a whole smorgasbord of sonic delights awaits!
Tickets are already on sale via amnesia.es with limited Early Bird availability, and you better move fast on this one if you want to see the Chemical Brothers unleash the full force of their electrifying sound onto Amnesia Ibiza.
We can't wait!