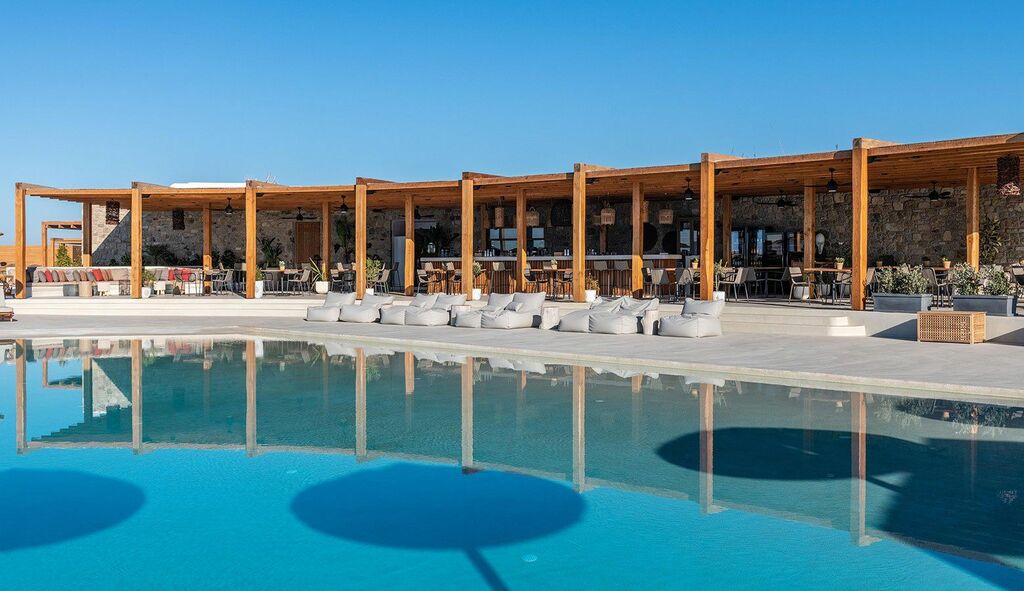 FEBRUARY 22ND, 2021
Destino Pacha Mykonos: June 1st 2021 the opening
Pacha Group will open on June 1, 2021 a new resort on the Greek island of Mykonos.
Destino Pacha: Overlooking the white sands and turquoise waters of the Aegean Sea, Destino Pacha Mykonos occupies one of the best locations on the island. A wide variety of artists, world-renowned DJs and local talent, will bring the spirit of Ibiza, but at the same time Greek islands style. The resort is ready to offer maximum pleasure, with a spectacular swimming pool and a lively restaurant.
Lío: After the Italian experience in Sardinia and the British one in London, Lio keeps expanding with its unique and great gastronomic experience on the Greek island. Curated by Pacha's artistic director, Joan Gràcia, there will be a unique and surprising exhibition of burlesque, circus show and gastronomy that come together to stimulate the senses.
The opening of Destino Pacha & Lío in Mykonos is a great step forward in the group's mission to bring the Ibiza experience worldwide.