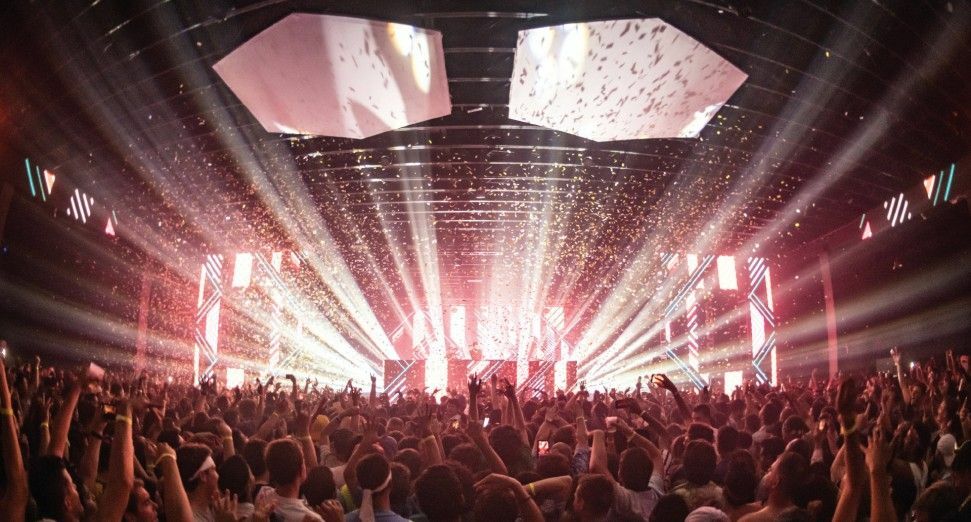 AUGUST 25TH, 2021
Echostage voted World's No 1 Club in DJ Mag's Top 100 list
Feature image courtesy of DJ Mag.
US superclub Echostage in Washington, DC, has been voted the world's best club in DJ Mag's annual Top 100 list.
16 months since the magazine's last poll, which took place before the Covid-19 pandemic, as clubbing restrictions are being lifted to varying degrees around the world the popular list has returned with a 2021 edition.
Beating competition from the likes of previous winner Green Valley (Brazil), top-ranking Hï Ibiza (Spain), the legendary Berghain (Germany) and Printworks London (UK), it is the first time that US venue Echostage has topped the poll.
While usually American clubbing destinations like New York, Detroit, Chicago or Las Vegas get all the attention, the ginormous, warehouse-style Echostage in Washington, DC, won over voters with its huge line-ups, powerful sound system and 30,000 square feet of party space.
Wowing clubbers with a d&b audiotechnik V-Series and D80 amplifiers pumping out 48,000 watts, mind-blowing production effects such as lasers, confetti cannons and cryo-jets, 60-foot bars, and a VIP mezzanine overlooking the dance floor, it is a spectacular venue that attracts the artists to match.
Electronic music big hitters including Armin van Buuren, Eric Prydz, Black Coffee and Claude VonStroke have all graced the booth pre-pandemic, with a range of big pop and hip-hop artists such as Lorde, Miley Cyrus and Cardi B adding variety to the expertly curated programme.
Of course, the list of the World's Top 100 Clubs wouldn't be complete without representation from the White Isle's legendary venues. Sister clubs Hï Ibiza and Ushuaïa Ibiza won 3rd and 4th place respectively, while Amnesia, Pacha Ibiza and DC-10 also continue to have a place in the hearts of voters.
The varied list also features entries from Croatia, Bulgaria, Scotland, the UAE, Singapore, China, and many more destinations, creating the ultimate clubbing bucket list for when party restrictions are lifted!
You can see DJ Mag's full Top 100 list here.