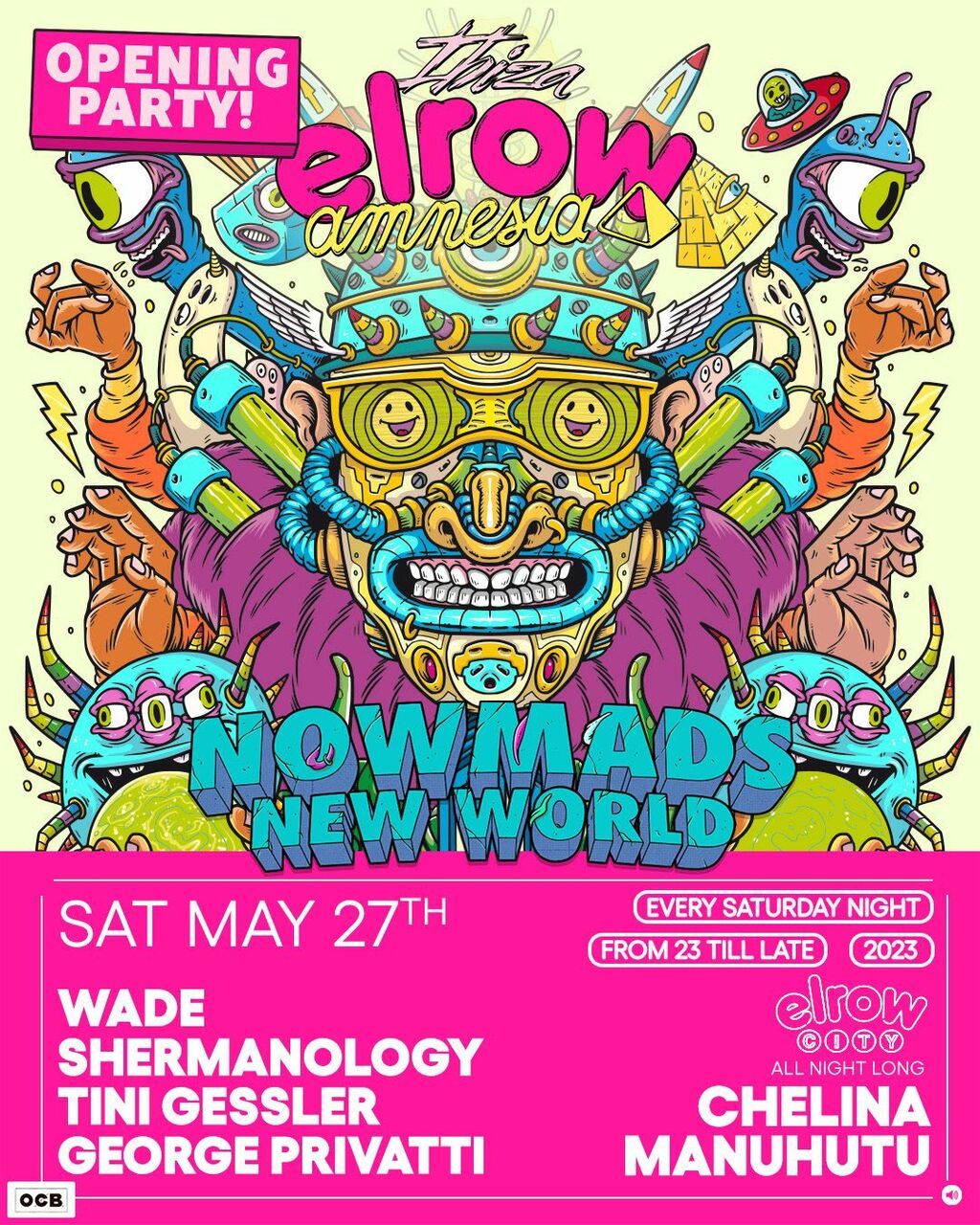 APRIL 19TH, 2023
elrow announces full line-up for Amnesia opening party 2023
Drumroll, please! Spain's boldest, loudest and most colourful party concept, elrow, has announced the full line-up for the 2023 opening party at Amnesia Ibiza.
After a hugely successful summer season last year, the fun-loving event series and the iconic White Isle clubbing institution will once again join forces every Saturday from May until September.
Under the motto Nowmads New World, a host of international selectors has been revealed to be heading up the inaugural fiesta of elrow's 19-date run at Amnesia on May 27th 2023.
Spanish DJ, Wade, Dutch artist duo and siblings Andy and Dorothy Sherman a.k.a. Shermanology, residents Tini Gessler and George Privatti are all confirmed to shake the famous Amnesia Terrace to the core.
Meanwhile, Chelina Manuhutu will be playing all night long in elrow City, which will be held at the club's Main Room, keeping dancers moving throughout the night and ensuring that elrow's Ibiza residency kicks off in the most exciting way.
So what about this year's opening party theme?
Nowmads New World gives you the chance to pass through its interstellar gateway and navigate a new realm in which age, space, and time all blend into one. Prepare yourself for the surreal as reality transforms before your eyes!
Famed for its big beats, fantastical decorations, live entertainment and vibrant atmosphere, you better prepare yourself for one of the craziest party options on the island!
For further information and tickets visit amnesia.es.