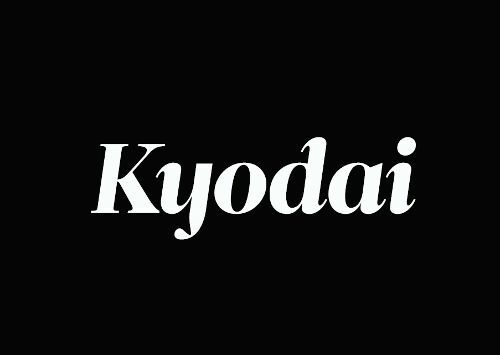 MARCH 16TH, 2018
Kyodai Radioshow by Kyodai
Kyodai means "brothers" in Japanese and that's a good clue for guessing who`s behind these two heads, the producers based in Berlin, are known under a variety of different names! a duo that gained respect from musical heavy weights like Lauren Garnier, Masters At Work, Jimpster, Gilles Peterson, Rainer Trüby,  and they regularly release under a variety of different names for labels such as Compost, Odori, Om, Lovemonk………
Kyodai have had a strong run of releases since their debut here on Freerange Records last year. Their "Mi Rumba EP" must have impressed a lot of people as they went on to release a follow up EP for Mad Mats blossoming Local Talk label with "Breaking EP",  supported by top names, until reaching the top list of the Gilles Peterson's "An All Winners Show", and to be part of the GTA V soundtrack,  also have an EP due on Pokerflat called "Never Know". Kerri Chandler dug it enough to include on his RA podcast and it was also picked up for the Cielo Compilation on Nervous, resulting many request for remixes and productions.
Kyodai significa Hermanos en Japones, este es el nombre elegido para el nuevo proyecto después de que hace unos cuantos años debutaran en la música bajo el nombre de WAGON COOKIN con el que se hicieron mundialmente conocidos.
De un tiempo a esta parte, cambiaron su nombre, perfeccionaron su estilo, se centraron en un solo género, cuidaron su live y ocultaron sus rostros bajo el pseudónimo Kyodai. Atados a la música desde hace más de 15 años los hermanos Garayalde, también conocidos como Wagon Cookin' o Bassfort, fuerón galardonados en los Vicious Magacin by Carlsberg con el premio a Mejor Artista Revelación de Año.
KYODAI se han ganado el respeto de gigantes como MAW, Jimpster, Gilles Peterson, Rainer Trueby, publicando asiduamente bajo diferentes nombres en sellos como Compost, Odori, Om, Lovemonk, Freerange, etc…
Alcanzaron el numero 1 en la lista de "An All Winners Show" de la BBC y forman parte de la banda sonora del famoso video juego GTA V con su canción "Breaking".