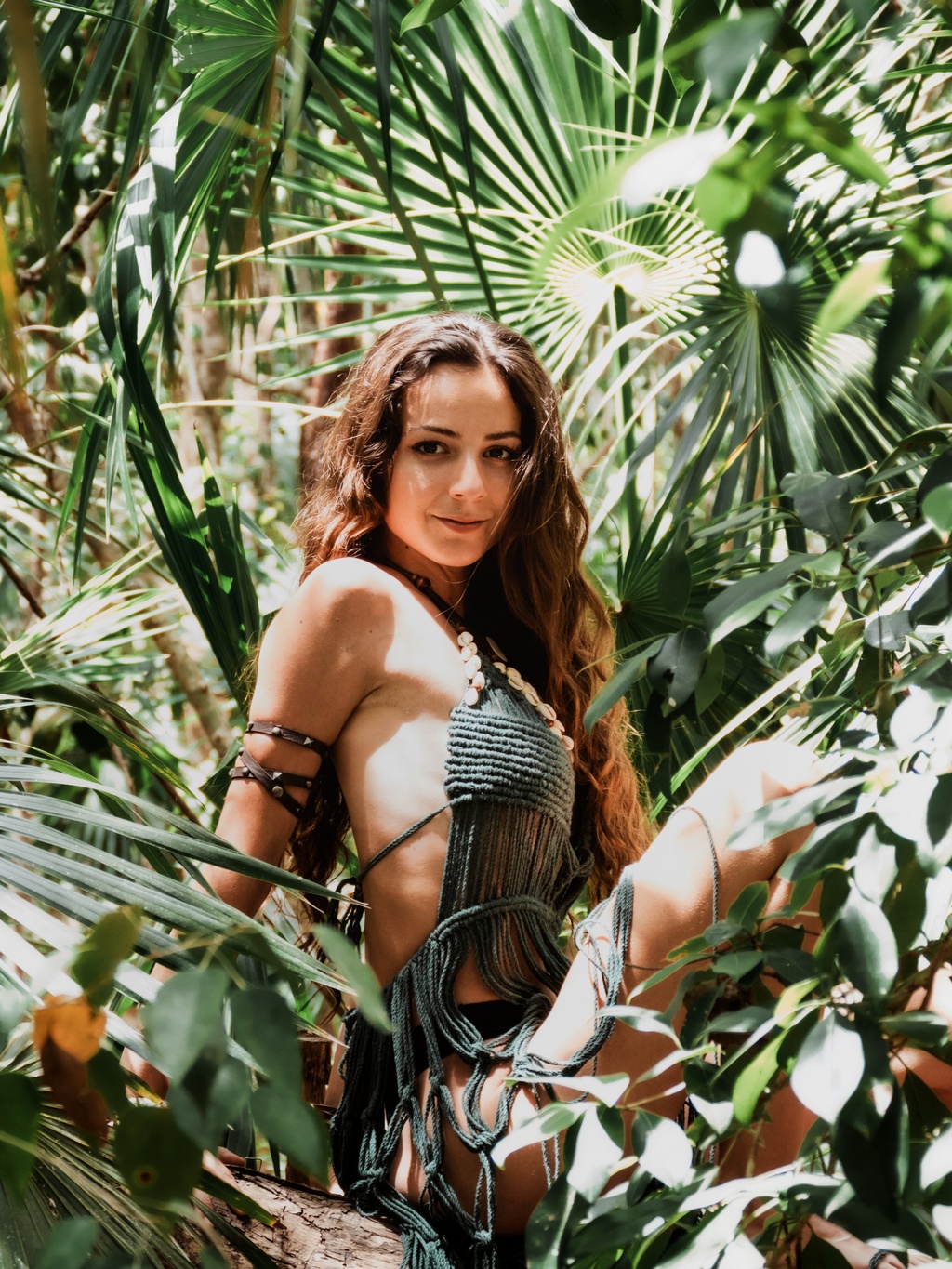 APRIL 19TH, 2021
Shamanic Vibes by MUNLY
BIOGRAFÍA
(Dj – Cantante – Productor – Diseñador de sonido) Born Reus – Barcelona
Ha lanzado cuatro álbumes.
Amazonia, Galactica, Mistica y Tropica.
Toca el traktor, la guitarra y la batería (todo de oído)
Comenzó como cantante de bandas de rock de versiones, pero quería una música diferente. Así que dejó el grupo y se compró un MAC.
Siempre ha producido con LOGIC PRO
Utiliza un mini teclado Akai para grabar sus sintetizadores.
Le encantan las patadas fuertes, las flautas y los sonidos tribales.
Cuando canta improvisa, porque prefiere el sonido de su voz a las palabras
Diplomada por la SAE de Barcelona como Productora Musical, es muy buena bailarina e intérprete.
Tiene una voz profunda y rockera con una racha de alma melancólica.
Sus sets van del downtempo al techno, con interludios rítmicos descriptivos y abstractos: un viaje a medio camino entre la banda sonora y el festival techno. 
MUNLY PLANET >>> https://linktr.ee/munly
Shamanic Vibes, un espacio dedicado a sentir las vibras más salvajes del planeta, recordando el origen de la música y su transformación en la industria digital, creando una atmósfera ancestral y futurista para despertar los sentidos mas profundos.
cada Martes de 16:00h – 17:00h
ENGLISH
BIOGRAPHY
(Dj – Singer – Producer – Sound Designer) Born Reus – Barcelona
You have released four albums.
Amazonia, Galactica, Hipnótica, Purple Haze
She plays the traktor controller, the guitar and the drums 
She started out as a rock band cover singer, but she wanted different music. So she left the group and bought herself a MAC.
She have always produced with LOGIC PRO
She uses a mini Akai keyboard to record her synths
She loves heavy kicks, flutes and tribal sounds
When she sings she improvises, because she prefers the sound of the voice to the words
She has a diploma from SAE in Barcelona as a Music Producer. She is a very good dancer and performer.
She has a deep, rock voice with a melancholy soul streak
Her sets range from downtempo to techno, with descriptive and abstract rhythmic interludes: a journey halfway between the soundtrack and the techno festival.
MUNLY PLANET >>> https://linktr.ee/munly
Shamanic Vibes, a space dedicated to feeling the wildest vibes on the planet, remembering the origin of music and its transformation in the digital industry, creating an ancestral and futuristic atmosphere to awaken your deepest senses.
every Tuesday from 4:00 p.m. – 5:00 p.m.