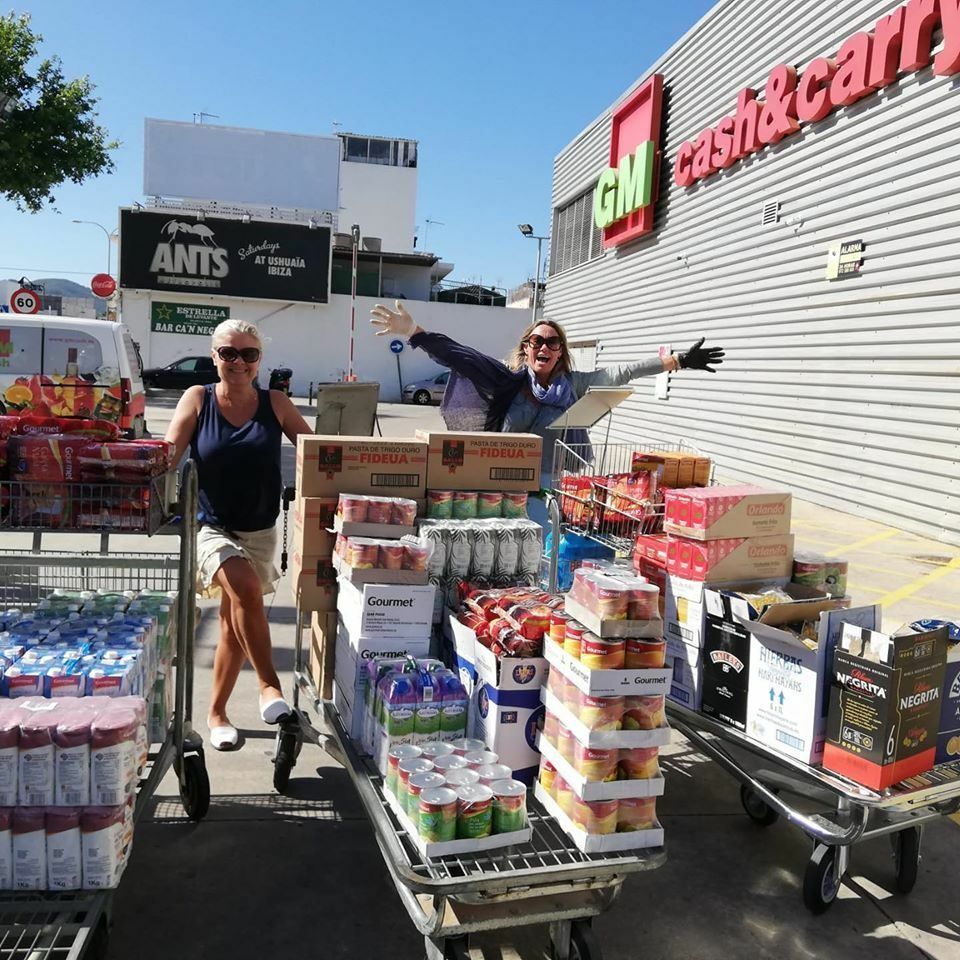 JUNE 18TH, 2020
Food for Ibiza release his musical charity event 'Giving' to help people in bad situation in Ibiza
Nearly a 100 DJs participate in this solidarity action
DJ Greco G., a resident of Ibiza, came up with the idea of taking advantage of the current social distance to make a virtual approach with a solidary purpose, raising funds for the non-profit association Food for Ibiza, made up of volunteers who help families without resources from the Pitiusas to cover their basic needs.
"We have decided to help the Food For Ibiza organization because it does a remarkable job supporting families facing difficulties in Ibiza", explained from NPL (Non-Profit Label) x Food For Ibiza.
"This island means a lot to us, that's why we care about its inhabitants. The people who work and live here contribute to preserving the exceptional and unique identity of Ibiza. Ibizans and children are the future of this magical island, so we have to take care of them", stand out from the organization.
The confirmed names of the event are 2Vilas, Afterall, Alffie, Alisson, Archie Hamilton, Ark, Atree, Aquarius Heaven, Basic Human Taste, Ben Balance, Billy Ray Valmont & the Shadow Sisters, [øne+1] & Camilo Gil, Cesar Merveille, Dam Paul & Kyko, Damien Almira, Dan Ghenacia, Dani Casarano. Feat Carlos Morales, David Duriez, Davina Moss and Noble North, Dj Yellow, Djebali, Eliptica, Emine & Melkart, Fe-De & GREGO G, Felipe Valenzuela, Flash Grab Road, Funk E, Gab Jr, Guillermo Jamas, Howl Ensemble, Ilidja Rudman, Feat. Andre Espeut, Invisble G, Iwou, Jamie Jones, Jason Glanville, Jef K & iIyes, Jeremy Weeks, Jermann, Jonny Rock, Josh Baker, Kerri Chandler, Leo Pol, Loquace, Luca Cazal, Marcelo Cura & N.O.X, Makelidey, Mancini, Marcelo Tag, Marius, Marrian, Miki, MBG, Mikolai, Molly, Monkey Nenufar (Ben Vedren & Leiris), Moogly MR.C, Nacho Bolognani, Neverdogs, N-Gynn, Nima Gorji Feat. Mme Tina, Olivier Romero, Paolo driver / Roby j, Pit Spector, Pola, Politics Of Dancing, Ramona Yacef, Randaru, Rich Nxt, Richy Ahmed, Robert James, Sakovalto, Seuil, Solomun, Soundub, Stephane, The Supermen Lovers, Sven Väth, Sweely, Terence:Terry, Thomas Roland & Tarek Charbonnier, Tolga Fidan, Tom Akman, Traumer, Verrina & Ventura, Victor Petroi, Who, Yakine, Yamen & Eda.
Each artist has contributed by offering a production. The tracks will be compiled into Bandcamp and other download platforms released on June 21. The price is 15 euros, and all benefits will be assigned to the association.