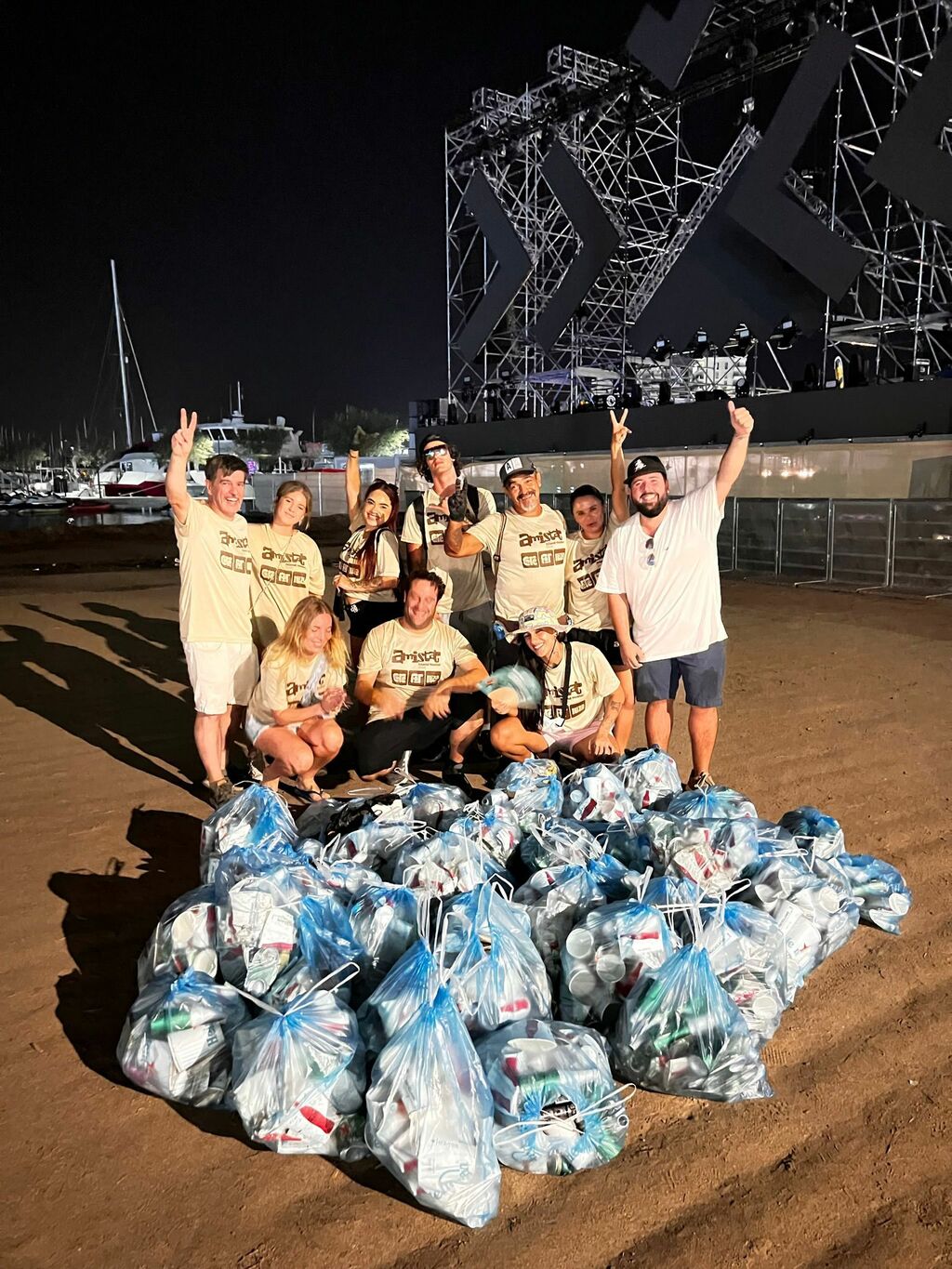 SEPTEMBER 14TH, 2023
Friends of the Earth: How Amistat Island Hostel helped to keep Ibiza Global Festival 'green and clean'
With 30,000 electronic music lovers descending onto San Antonio's S'Arenal beach to celebrate 'the rhythm of the planet', leaving Ibiza's coastline as clean as we found it was a big consideration for the Ibiza Global Festival.
With sustainability, eco-consciousness and respect for the island amongst the key messages of the two-day event, littering was simply not an option!
Thankfully, with the help of the amazing volunteers from Amistat Island Hostel, who kept combing the festival site from 17:00 until 01:00 every day of the festival, our mission of a 'clean and green' gathering was achieved. They also handed out hundreds of biodegradable, portable ashtrays.
Here, we talk to Amistat Island Hostel's Marketing Manager Katherine Fech to find out why it was so important for guests and team members to be involved, and how they implement eco-friendly measures into the hip hotel on a day-to-day basis.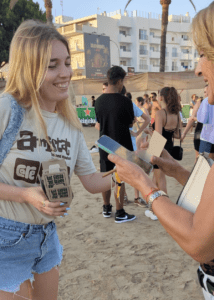 Why was it important to you to be involved in the Ibiza Global Festival in this way?
We've been part of the Sant Antonio community for seven years and we genuinely enjoy collaborating in initiatives that help to improve the town. The Ibiza Global Festival is a perfect mix of good vibes, a cool environment and people just having fun, so to become partners of the event was something that developed very naturally.
Were the volunteers staff members or did you recruit some of your guests to help, too?
It's was a bit of a mix, and we are truly grateful for every person that helped us. From the staff members to all the collaborators, it was a team effort. As a youth hostel it's important to us to get involved in actions that help to create a better world.
Did the volunteers enjoy themselves?
It was definitely intense! But everyone was in such a good mood, there was a really nice vibe and we can't thank our volunteers enough for the big help. Meanwhile, the music was great and we had a dance too!
How much waste did you collect over the two days?
There were quite a few bags! I think we collected over 40 bags on each day and we handed out around 100 compostable 'pocket ashtrays' on each day, too! We tried to be as eco-friendly as possible, that's why we chose to produce pocket ashtrays and garbage bags with recycled material.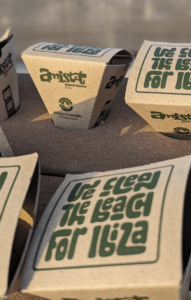 What sustainability measures do you employ throughout the hostel to be environmentally friendly?
We don't use paper at reception during the check-ins or check-outs, we use a fingerprint access to get into the rooms and all the procedures are done digitally. We have a space for all the food that guests can't take with them when they leave, so other people can consume it instead of throwing it away. Glasses, dishes, etc at the bar are reusable too.
We are currently working with a specialised company to help offset our carbon footprint. We try to improve as much as possible, and as we have a new hostel opening in Barcelona soon, it's something we are always contemplating and becoming more and more conscious about.
What advice would you like to share with Ibiza lovers to keep our island clean?
It's everyone's job to keep the island as clean as possible! It's such a pure place, everyone should enjoy it while being mindful of treating the environment with all the respect possible. We always recommend to our guests to clean up the things they bring to the beach and try to be conscious with their actions!
For further information about Amistat Island Hostels and to book visit www.amistathostels.com.