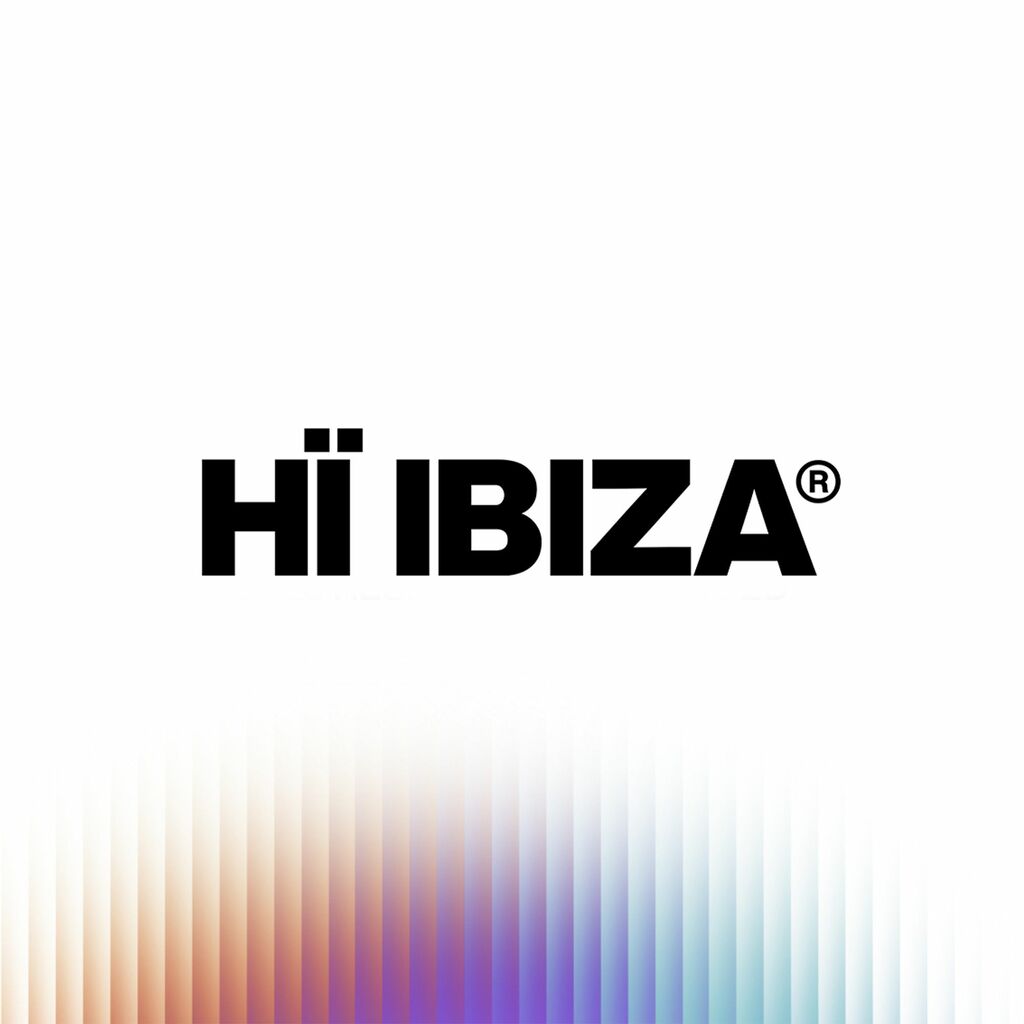 FEBRUARY 27TH, 2023
HÏ Ibiza announces 2023 residencies
Playa d'en Bossa super club Hï Ibiza has revealed its roster of residencies for the 2023 season.
The world's  #1 Club is bringing an exciting mix of international names the island that will see many of its regulars return, with Adam Beyer, Afterlife, Black Coffee, Damian Lazarus, David Guetta, Eric Prydz presents HOLO ïbiza, FISHER, Glitterbox, James Hype, Meduza, The Martinez Brothers, Paco Osuna, Patrick Topping and Vintage Culture all stepping up to the decks.
As always, each residency will feature its own distinctive vibe, soundtracked by the biggest international DJs at one of the most technologically-advanced clubs on the planet.
MONDAYS | 3 JULY – 4 SEP
Eric Prydz Presents HOLO ïbiza (THEATRE)
With Resident Adam Beyer
Patrick Topping (CLUB)
For the first time, Eric Prydz is bringing a version of the world-renowned HOLO show to Ibiza. This club-ready, more intimate edition designed specifically for Hï Ibiza, will take over the Theatre every Monday from July 3rd for 10 exclusive dates. Prydz will be joined by weekly resident; the legendary techno producer, DJ and Drumcode founder Adam Beyer. On the same night in the Club room, new school selector Patrick Topping steps up for his debut Hï Ibiza residency.
Says Beyer, "I'm thrilled to announce my weekly residency for Hï Ibiza this summer. It's an honour to be playing alongside my fellow Swede and friend Eric, together hosting profound, weekly sonic and visual experiences in such an iconic venue. I look forward to adding a new chapter to this Island's story." – Adam Beyer.
TUESDAYS |  13 JUN – 3 OCT
THE MARTINEZ BROTHERS (THEATRE)
PACO OSUNA (CLUB)
Tuesdays bring the return of New York pair The Martinez Brothers in the Theatre, and Spanish techno figurehead Paco Osuna in the Club room. The formidable pairing, who fast became one of the hottest new residencies in Ibiza last year, are gearing up for another huge summer of parties at Hï Ibiza, every Tuesday from June 13th – October 3rd. For fresh house and techno, there is no finer night on the island.
"Returning to Hï Ibiza for another summer residency is a true honor for us. We can't wait to bring our sound back there this summer. Get ready for a summer of full on energy," The Martinez Brothers comment.
WEDNESDAYS |  7 JUN – 27 SEP
FISHER (THEATRE)
VINTAGE CULTURE (CLUB)
After a pioneering residency last season that pulled record numbers of visitors from around the globe, FISHER returns once again to make his home at Hï Ibiza every Wednesday. Also returning this year is the Brazilian heavyweight Vintage Culture, who hosts the Club room for a second year running. Opening June 7th for 17 weeks, the dream team pairing will take over the Theatre and Club room respectively.
"Not only will I be playing every Wednesday at Hï Ibiza, I'll also be sleeping there 7 days a week. That's how much I love that club !!!! 2023 lets go," laughs FISHER.
Meanwhile, Vintage Culture adds, "I'm so grateful to have had the opportunity to play in Ibiza last year, I took my first steps on the island, and ever since I haven't wanted to leave. I can't wait to meet everyone on the dance floor in the upcoming season."
THURSDAYS | 22 JUN – 5 OCT
TALE OF US PRESENT AFTERLIFE

World-renowned duo Tale Of Us return to Hï Ibiza with their Afterlife residency, kicking off on Thursday 22nd June. With cutting edge tailor-made production, immersive visuals, and top-level talents from across the house and techno spectrum, the boundary-pushing event has defined the melodic techno landscape over the years, and there is no more authentic place to experience it than their White Isle home at Hï Ibiza.
To close out the season, Tale Of Us will present a day-to-night odyssey across Ushuaïa and Hï Ibiza for the final event on 5th October.
FRIDAYS | 2 JUN – 29 SEP
DAVID GUETTA & MORTEN PRESENT FUTURE RAVE (THEATRE)
MEDUZA & JAMES HYPE (CLUB)
Fridays need little introduction as GRAMMY-winner and global music kingpin David Guetta returns with more of the magic that made summer 2022 one of his best ever on the island. The Frenchman will host 18 weekly FUTURE RAVE dates, every Friday from June 2nd, joined by Danish DJ and Producer Morten for a selection of these dates.
Taking over the Club room is Italian DJ collective Meduza, the trio behind 5 global smash hit, "Piece Of Your Heart", "Heart", "Lose Control", "Paradise", and more,  and an artist that continues to light up dance floors around the world with tracks like "Ferrari" and "You Give Me A Feeling", British DJ and producer James Hype.
Guetta says, "Wow, we had so much fun last year at Hï Ibiza that I still think about it every day. I can't believe it is nearly time to return to my favourite island and bring you all the music I have been working on. This is going to be another special summer!"
SATURDAYS | 27 MAY – 30 SEP
BLACK COFFEE (THEATRE)
DAMIAN LAZARUS (CLUB)
GRAMMY-winning artist Black Coffee continues his long and successful history with Hï Ibiza, every Saturday from 27th May to 30th September. The futuristic Theatre will once again be a showcase of the global house innovator's refined Afropolitan house sounds, whilst the Club Room is hosted by resident Damian Lazarus and features a truly mystical musical experience.
"For me, our Saturday night launch (at the number one club in the world, Hï Ibiza) every May symbolizes the true start of the new year at hand. A time to rekindle with family all while working to take things to the next level — each year better than the last! Can't wait to share all that we've been preparing for 2023… see you soon, Ibiza!", Black Coffee says.
SUNDAYS | 7 MAY – 1 OCT
GLITTERBOX

Finally, soundtracking Sunday nights on the Island with their euphoric mix of disco, house and classic dance anthems, the Glitterbox team return with 22 parties from 7th May. As always, expect standout lineups, big name guests and the island's most colourful production and inclusive crowd.
"We are thrilled to announce our return to Hï Ibiza for another unforgettable summer. Glitterbox's weekly residency on Sundays will continue to bring the vibrant energy and eclectic music that has made us a staple on the island. This year promises to be even better, and we can't wait to welcome you back to the dancefloor," commentsGeorge Pritchard, Director of Events & Talent, Defected and Glitterbox.
Before all this, of course, there is The Signal Opening Party on 29th April, a day-to-night doubleheader across Ushuaïa and Hï Ibiza with artists including Adam Beyer, Black Coffee, Eric Prydz, Honey Dijon, Maceo Plex, Paul Kalkbrenner (live), The Martinez Brothers and many more.
With world-class residents, carefully curated lineups, state-of-the-art design and pioneering sound technology, Hï Ibiza's 2023 season will showcase the club's continued dedication to evolving the clubbing experience on every level.
Visit hiibiza.com to book tickets, experience the new website, and discover the latest news and events from the world's No.1 club.