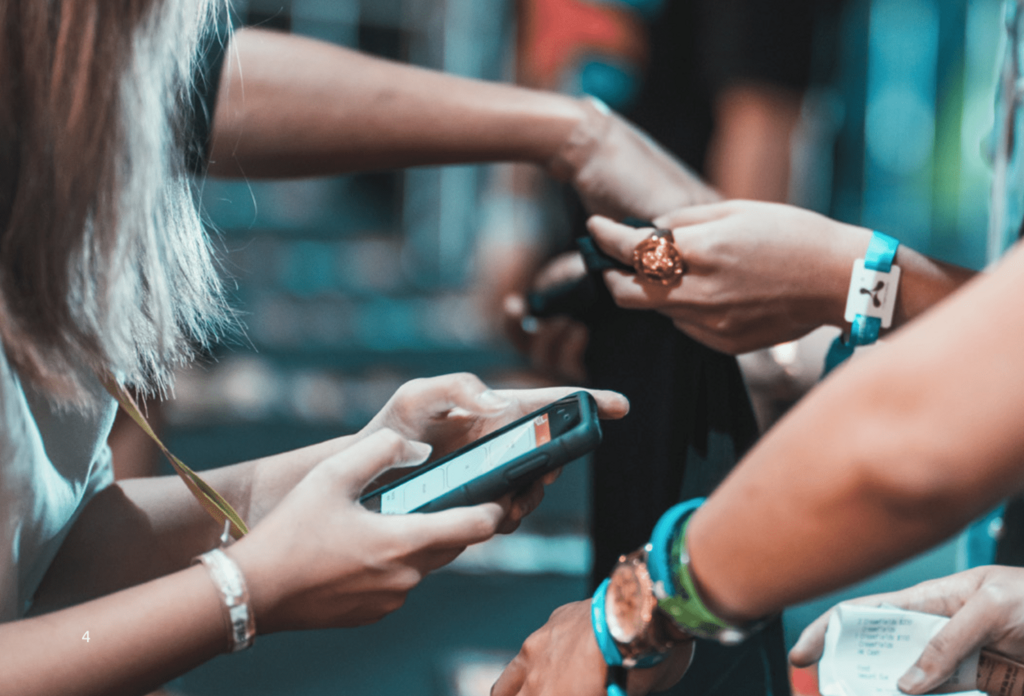 JULY 26TH, 2022
Ibiza Global Festival Goes Cashless
With thousands of electronic music lovers expected on the shores of San Antonio's S'Arenal Beach for the first ever Ibiza Global Festival on July 30th and 31st, the Ibiza Global team has chosen to go 'cashless' to ensure smoother and faster transactions throughout the weekend.
Whether they want to refresh themselves with a cold drink or refuel with a tasty snack for another turn on the dancefloor, revellers will be able to pay for their purchases with a simple tap of a preloaded RFID wristband. This reduces the average transaction time by as much as 80%, resulting in less queues and more time to explore the grounds.
Festival goers can pick up their cashless wristbands upon arrival at the event at dedicated top-up stations throughout the site. There, they have the option to add funds to this 'electronic wallet' by paying in cash or by card.
Attendees also have the option to add credit to their wristband online, ahead of the event, via ibizaglobalfestival.cashlessportal.com.
All they have to do is follow these simple steps:
1. Register to create an account or sign into an existing account.
2. Go to 'top up' and select the amount they wish to add.
3. Enter their card details and confirm.
4. They will receive a QR code via email that they need to present to top-up staff to add the funds to your wristband.
Note: A €2.00 activation fee is charged on each wristband. This means that each wristband starts with an account balance of -€2.00 before funds are added. If they have topped up more than once, festival staff only need to scan the most recent QR code. 
Throughout the event, festival goers can check their current balance when they make a transaction or at the top-up points. If a wristband is lost, top-up staff can issue a new one – but the credit from the lost wristband will not be accessible, so it is advisable to treat it like cash.
Wristbands will be valid throughout the event on July 30th and July 31st 2022. Refunds of unused credit will not be available, so revellers should only top-up what they think they will spend. Funds cannot be transferred between wristbands.
The decision to go cashless is yet another forward-thinking element of the event that will ensure that the Ibiza Global Festival goes off without a hitch and festival goers can enjoy the event to its fullest extent!
For questions regarding the event, please contact festival@ibizaglobalradio.com. For further cashless queries, please ask any of the cashless staff onsite at the festival or reach out to support@ibizaglobalfest.zendesk.com.