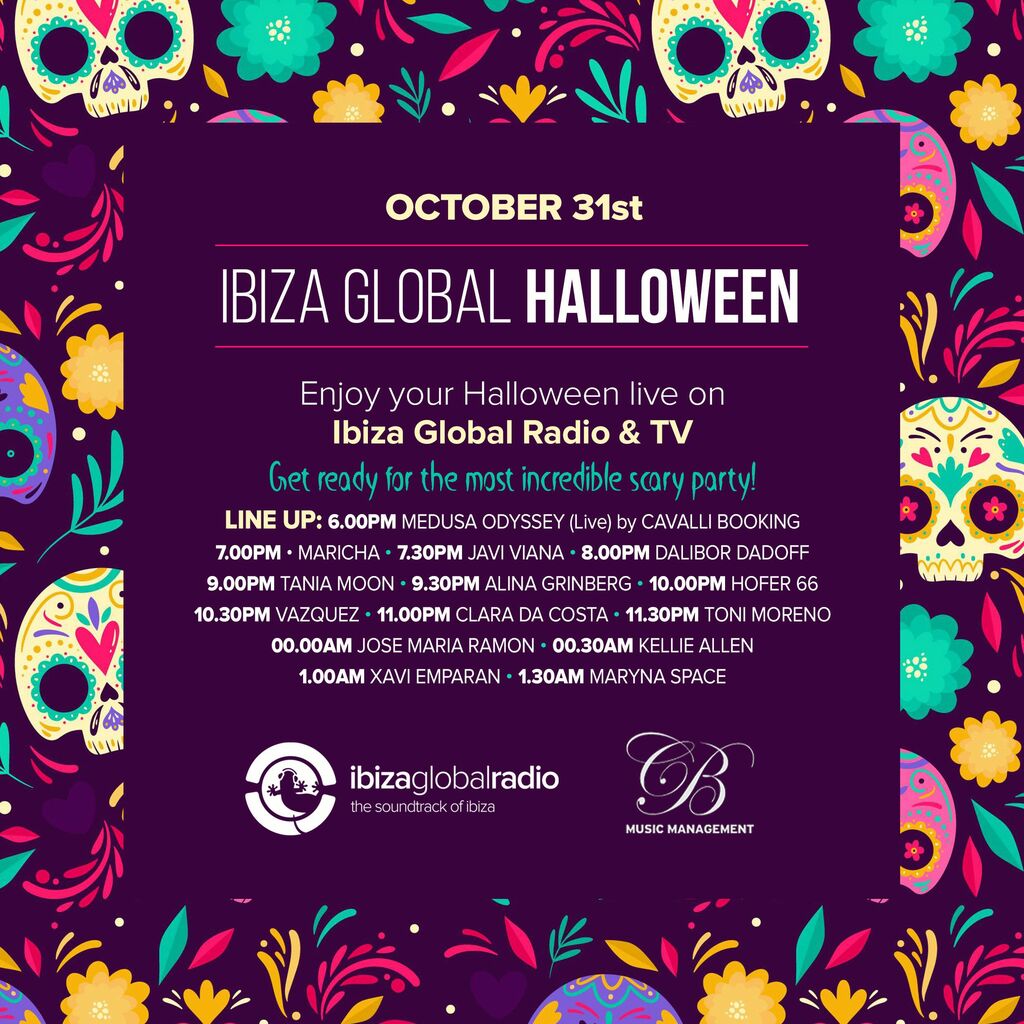 OCTOBER 27TH, 2020
Ibiza Global HALLOWEEN
Get ready for the best virtual party ever of Halloween!
This year Ibiza Global radio will entertain your Halloween with a lot of amazing guests.
On October 31st, from 6pm till 2 am, stay tuned on Ibiza Gobal Radio, Ibiza Global TV and Ibiza Global Radio Facebook Page because we wil be your sountrack of the night.
Lights, colors, images, sounds in total harmony with the spirit of Halloween in a secret and special location!