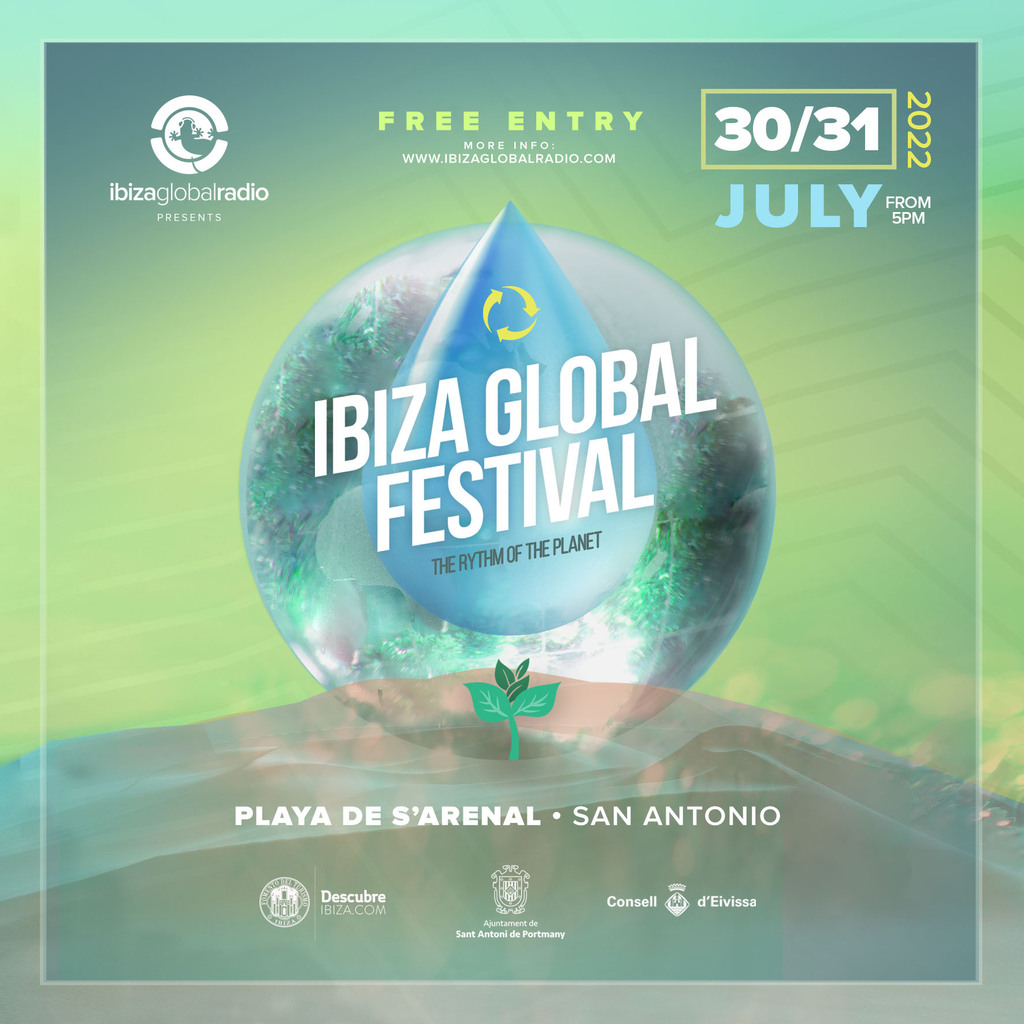 JULY 19TH, 2022
Ibiza Global Radio Announces Free Eco-Conscious Electronic Music Festival On The Island
Under the motto "Feel The Rhythm Of The Planet", the Ibiza Global family is proud to announce the two-day Ibiza Global Festival. Focussed on a 'greener and cleaner' future, the event will take place on the sands of San Antonio's S'Arenal beach on July 30th and 31st.
This will be the first time that a 100% eco-focussed electronic music festival takes place on the Balearic island. The event is just one step in the Ibiza Global brand's efforts to become a leader for environmentally-friendly events in Ibiza.
On Saturday, July 30th, and Sunday, July 31st, electronic music lovers from all over the world are invited to come and enjoy the best electronic music spun by a host of Ibiza Global Radio DJs and international talent from 17:00 to 00:00 CET – completely admission-free!
The key mission of the event is to promote sustainability practices and showcase the beauty and variety of the White Island – with the entire Ibiza Global family passionate about protecting our planet, and especially our beautiful isle, for many generations to come.
A number of environmentally-friendly measures will be integral to the event, such as the use of recyclable cups.
Art installations will be set up on the main stage and throughout the grounds to celebrate life and nature, and to remind us all to protect precious Mother Nature.
The Ibiza Global Festival will also offer a number of different areas to highlight the multiple facets of the island: its natural beauty, the unique lifestyle, the incredible energy, the spectacular gastronomy and the hospitable spirit of the locals.

Daniele Luppino, CEO of Ibiza Global Radio, says,"We are very excited to be launching Ibiza's first sustainable music festival. The island has always been a leader for Electronic Dance Music and now is the time we lead the way for sustainable events. The Ibiza Global Festival event is from the people of Ibiza, for the island."
Stay tuned for the hotly anticipated line-up and further information!