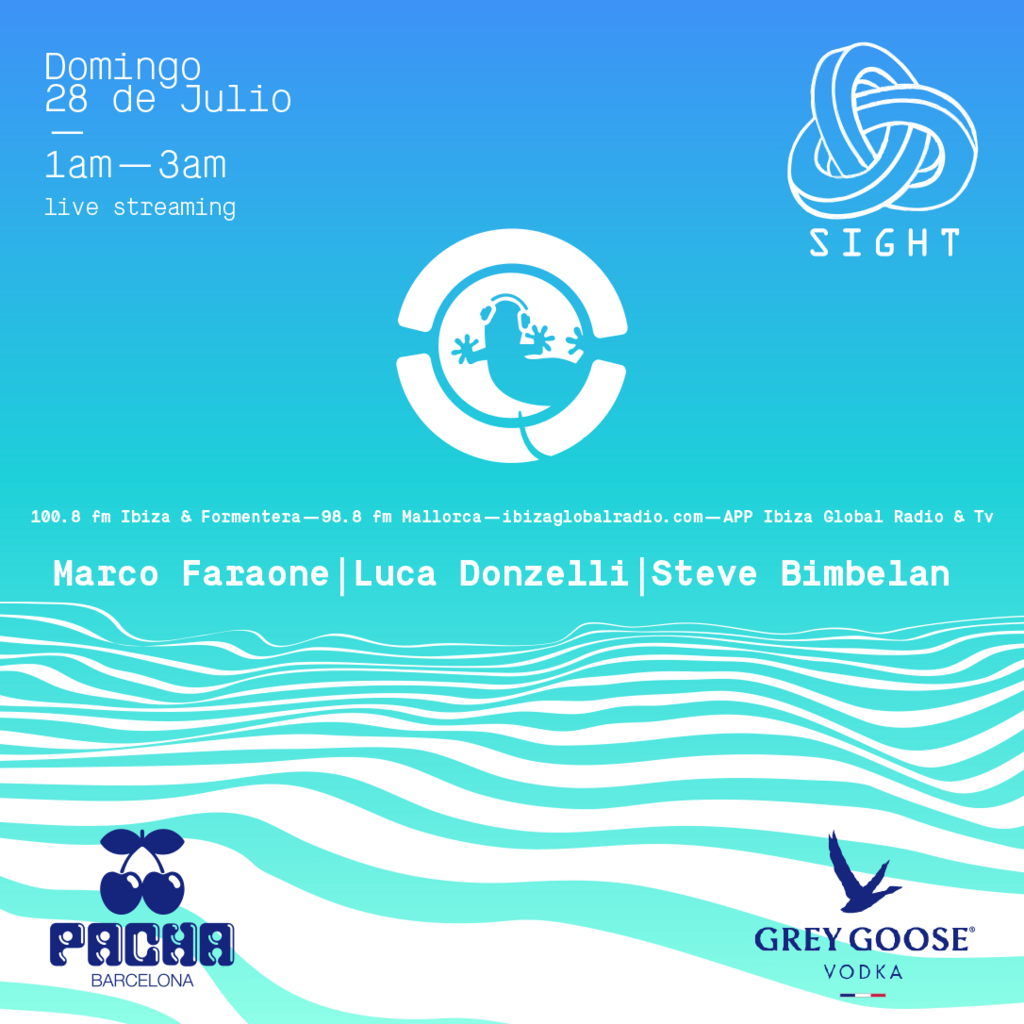 JULY 24TH, 2019
Ibiza Global Radio streaming from Sight at Pacha Barcelona
Four special live broadcasts from Sight at Pacha Barcelona on Ibiza Global Radio
Ibiza Global Radio will be broadcasting for four Sundays at Pacha's weekly party Sight sponsored by Grey Goose. Under the motto 'Nothing is what it seems', Sight is without a doubt one of the best parties in Barcelona for dance music lovers, with incomparable line ups every weekend at Pacha Barcelona which is such an incredibly special venue on the beachfront.
Our first live stream kicks off this Sunday, July 28th. Behind the decks are Marco Faraone, Luca Donzelli and Pacha resident Steve Bimbelan. Following this date are 3 other special live streams:
-August 4th: Stacey Pullen, Kerry Wallace, Andre Buljat
-August 11th: Claptone, Oskar Akagy, Steve Bimbelan
-August 18th: Erick Morillo, Francisco Allendes, Manu Gonzalez
Alongside a very special collaboration with DJ Mag Spain, tune in to the live stream every Sunday 1-3am CET on 100.8fm Ibiza/Formentera, 98.8fm Mallorca, ibizaglobalradio.com or on our app!