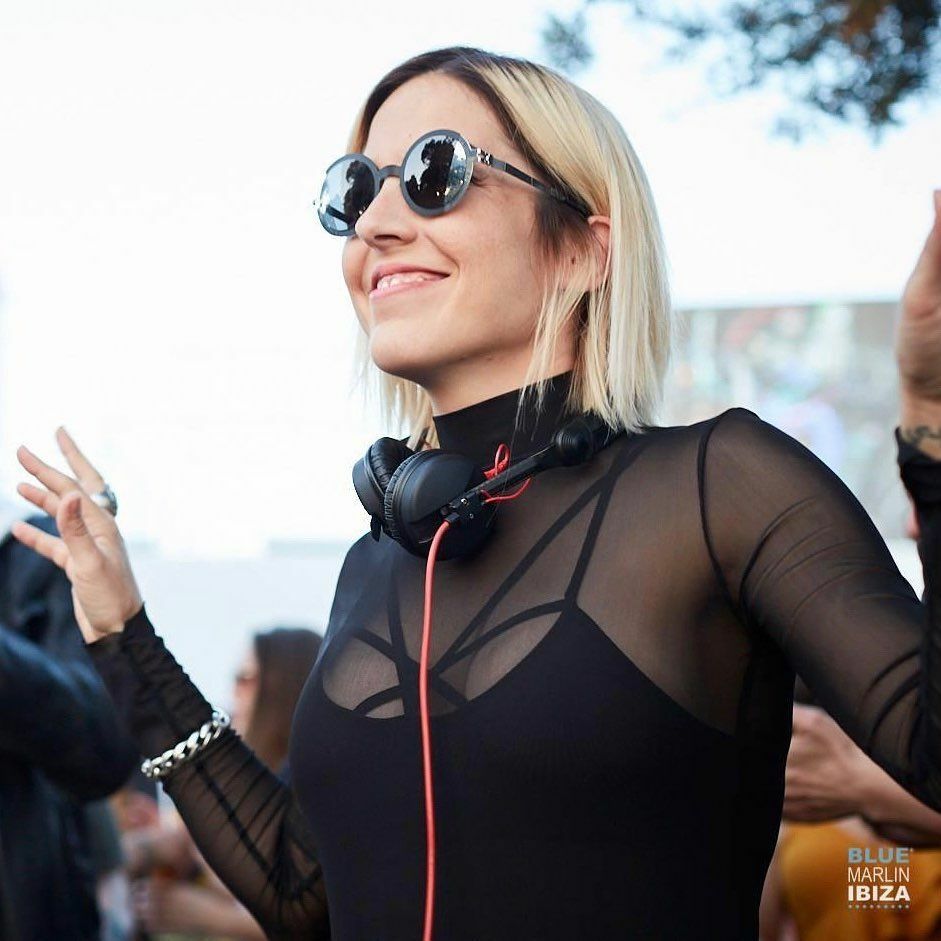 SEPTEMBER 18TH, 2019
Ibiza Global Radio team interview: Anna Tur
-¿Cómo encuentras el balance entre ser la directora de Ibiza Global Radio y pinchar fuera cada fin de semana?
Me gusta tanto lo que hago que para mi es una satisfacción, incluso sabiendo que descanso pocas horas durante el fin de semana, me intento cuidar mucho, dormir ratos de avión, antes y después de actuar… Así el lunes, comienzo la semana en modo reset y fresca. De momento me funciona, pero si que es verdad que no es lo mismo tener 36 que 26 años, jeje
-¿Cómo es tu día a día en la radio?
Intenso, ¡muy intenso! Divertido, dinámico, de mucha responsabilidad, de alegría, de sustos… Es como ver una serie de éxito. A veces pienso que de esta familia, podría hacerse un documental muy interesante
-¿Te acuerdas del primer programa de radio que hiciste? ¡Cuéntalo!
¡Si! ¡Me lanzaron a la pista del circo romano! Sino no hubiera tenido nunca la iniciativa de hacerlo. Estaba preparada pero me daba un miedo y respeto terrible. Los claros culpables de ese primer programa fueron David Moreno y Jose María Ramón, que siempre vieron en mi algo mas que su directora, de manera que así empecé, primero haciendo radio y después pinchando.
-Uno de tus recuerdos favoritos de Ibiza Global Radio
Cuando hace 15 años (durante un fin de semana en Ibiza, ya que yo vivía en Barcelona donde estudiaba), mi padre y yo íbamos en coche y me dijo… "sintoniza el 97.6fm". Buffff… No me hizo falta mas que escuchar el primer bombo, allí había nacido algo y los dos nos emocionamos muchísimo. Le di un abrazo enorme y le dije… VAMOS A POR TODAS! Acabas de crear lo que será un fenómeno único e irrebatible… Después de 15 años, los hechos abalan ese pensamiento.
-Algo que te gustaría decir a los seguidores de Ibiza Global Radio:
Que gracias por estar conectados a nosotros, gracias por la paciencia en algunos momentos donde hemos podido fallar, gracias por la fidelidad, por la pasión que recibimos de ellos, por los 15 años de ilusiones que hemos compartido con ellos
-Ibiza global radio, 15 years of… Emotions!
Podéis seguir a Anna Tur aquí
————————
-How do you find the balance between being the director of Ibiza Global Radio and playing in different countries every weekend?
I love what I do so much that for me it is a satisfaction, even though I rest only a few hours during the weekend, I try to take good care of myself, sleep on the plane, before and after playing… So on Mondays, I start the week fresh. At the moment it works for me, but it is true that it is not the same when you're 36 than when you're 26, hehe
-What does your day to day look like at the radio?
Intense, very intense! Fun, dynamic, with a lot of responsibility, with joy, with surprises… It's like watching a series of success. Sometimes I think that we  could make a very interesting documentary on this family!
-Do you remember the first radio show you did? Tell us about it!
Yes! They threw me in at the deep end! Otherwise I would never have had the initiative to do it. I was prepared but I was nervous and a little scared. It was David Moreno and Jose María Ramón that pushed me to do the first one, they always saw in me something more than just their director, so that's how I started doing radio and then started to DJ.
-One of your favourite memories of Ibiza Global Radio
15 years ago (during a weekend in Ibiza, when I lived in Barcelona where I was studying), my father and I were in the car and he said to me: "Tune in to 97.6fm"  Wow… I just needed to listen to the first drop and something was born there and we were both very excited. I gave him a huge hug and said to him… LET'S GO FOR IT! And there, a unique and irrefutable phenomenon was created… After 15 years, the facts show that thought.
-Something you would like to say to Ibiza Global Radio followers
Thank you for connecting with us, thanks for the patience in some moments where we may have failed, thanks for the loyalty, for the passion we receive from you and for the 15 years of dreams that we have shared with you
-Ibiza global radio, 15 years of… Emotions!
You can follow Anna Tur here