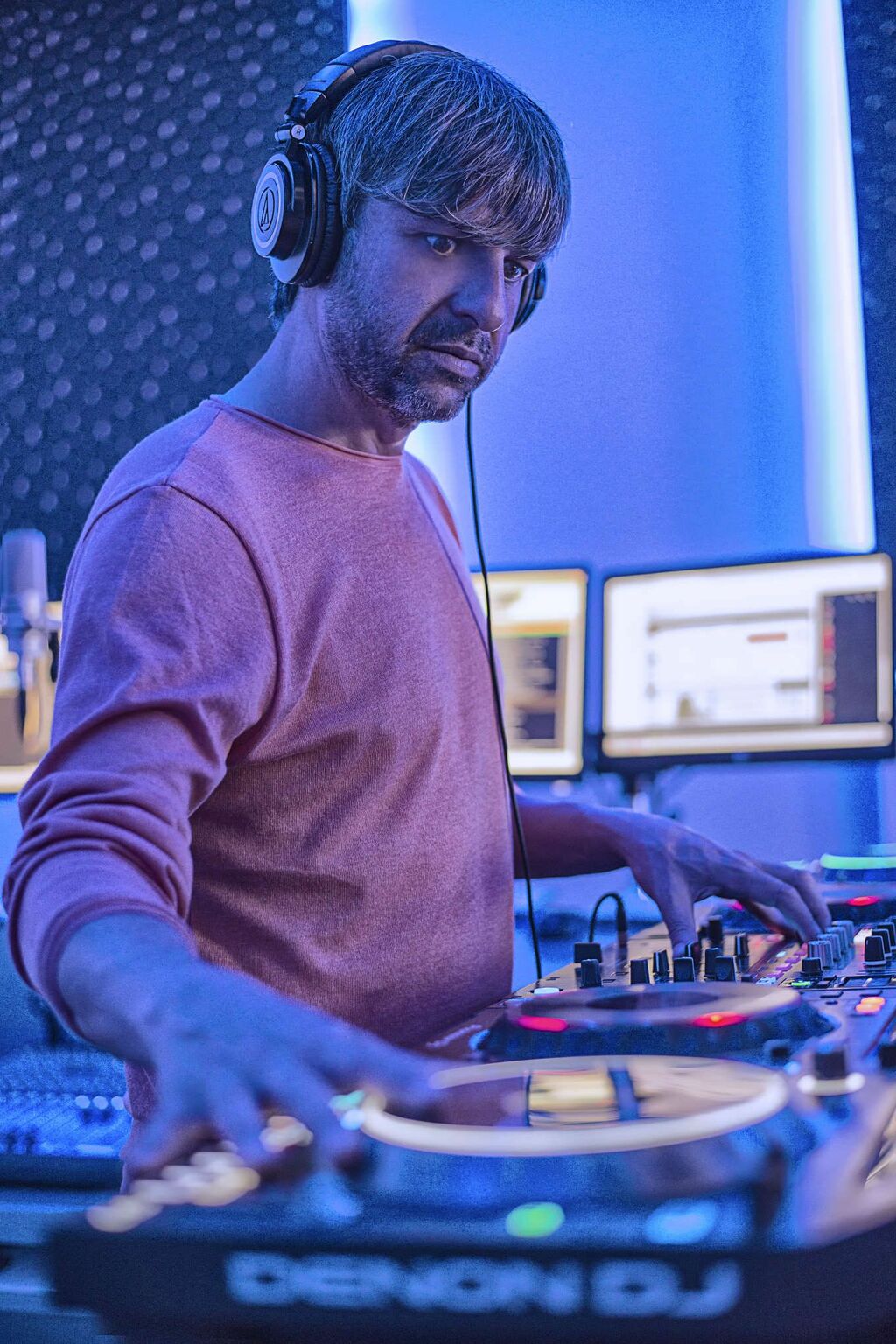 SEPTEMBER 17TH, 2019
Ibiza Global Radio team interview: Miguel Garji
-¿Te acuerdas del primer programa de radio que hiciste en Ibiza Global Radio? ¡Cuéntalo!
Buffff . Fue como colaborador en 2004 cuando se creo la radio, pero como programa oficial con Deep Fusion 124bpms, en Mayo del 2007.
-Puedes pinchar b2b en la radio con cualquier artista del mundo, ¿con quién seria y por qué?
No soy muy dado a hacer B2B , pero con quien ahora mismo y con el único que me entiendo, es con mi amigo Jose Maria Ramon. No elegiria a nadie por mucho nombre que tuviera sin conocer su forma de ser o su manera de pinchar en cabina.
-¿Cómo es tu día a día en la radio?
Aunque no lo parezca , todos los trabajos tienen su parte buena y menos buena, este no es una excepción, aunque la verdad, es muy gratificante en su mayor tiempo y es un trabajo que me gusta desde siempre. Por lo tanto, mi día a día es gratificante.
-Uno de tus recuerdos favoritos de Ibiza Global Radio.
El día en el que pase a formar parte definitiva en esta familia, ademas de los cientos de buenos eventos realizados en todos estos años, difícil de quedarme con uno en concreto, pero quizás, el evento de La Savina.
-Por Ibiza Global radio pasan cada día muchos artistas. ¿Quiénes han sido los 3 que más te han gustado este verano?
Como actitud, me sorprendió la humildad de Bob Sinclair mucho , para mí es muy importante en el mundo del artista, ya que estamos rodeados de egos e hipocresía. Musicalmente hablando, me quedo con los residentes.
-Ibiza global radio, 15 years of:
Taking smiles to your place
————————————-
-Do you remember the first radio show you did on Ibiza Global Radio? Tell us about it! 
Wow It was as a collaborator in 2004 when the radio station was born, but as an official program with Deep Fusion 124bpms, in May 2007.
-You can play b2b on the radio with any artist in the world, who would it be with and why?
I am not really into playing B2B, but the one who I would do it with and who I understand is with my friend Jose Maria Ramon. I wouldn't choose anyone just because of their name without knowing what they're like in the booth.
-What is your day to day like at the radio?
Although it does not seem like it, every job has their good and less good parts, this is not an exception, although the truth, it is very rewarding and it is a job that I have always liked. Therefore, my day to day is rewarding.
-One of your favorite memories of Ibiza Global Radio
The day I became part of this family, in addition to the hundreds of good events held over the years, so it's difficult to say one in particular, but perhaps, the event at La Savina.
– Many artists come by Ibiza Global radio every day. Who has been the 3 that you liked the most this summer?
Bob Sinclair's humility surprised me a lot, for me, it is very important in tHIs world, since we are surrounded by egos and hypocrisy. Musically speaking, I would say the resident DJs.
-Ibiza global radio, 15 years of:
Taking smiles to your place