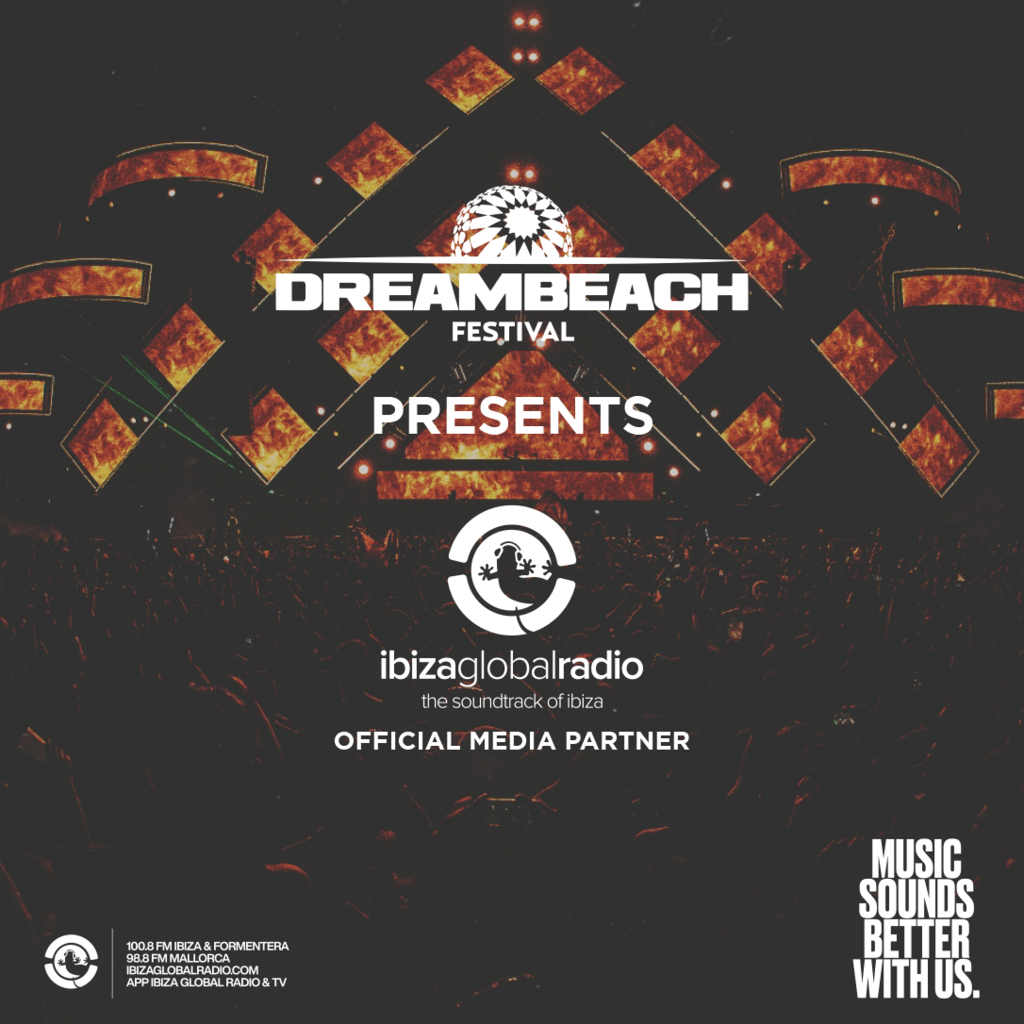 FEBRUARY 14TH, 2020
Ibiza Global Radio is yet again Dreambeach's official media partner during the 8th edition of the festival
Dreambeach and Ibiza Global Radio will join forces again during the 8th edition of the most important electronic music festival in Spain. Ibiza Global Radio will be the official radio station of the macro event, which will be held from August 5th to 9th on the coast of Almeria with an estimated attendance of 160,000 people.
Both brands share Mediterranean character, passion for music and are ambassadors of underground electronic culture. Together, they will create musical and multimedia content, and will transmit all of the sound and social experience of Dreambeach through the airwaves.
Ibiza Global Radio has just turned 15 and has FM frequencies in Ibiza, Formentera and Mallorca, as well as an app and a streaming radio service that transports the soundtrack of the white island to tens of thousands of listeners worldwide. Its director, DJ Anna Tur, has recently been confirmed as one of the underground artists that will be playing at Dreambeach 2020.