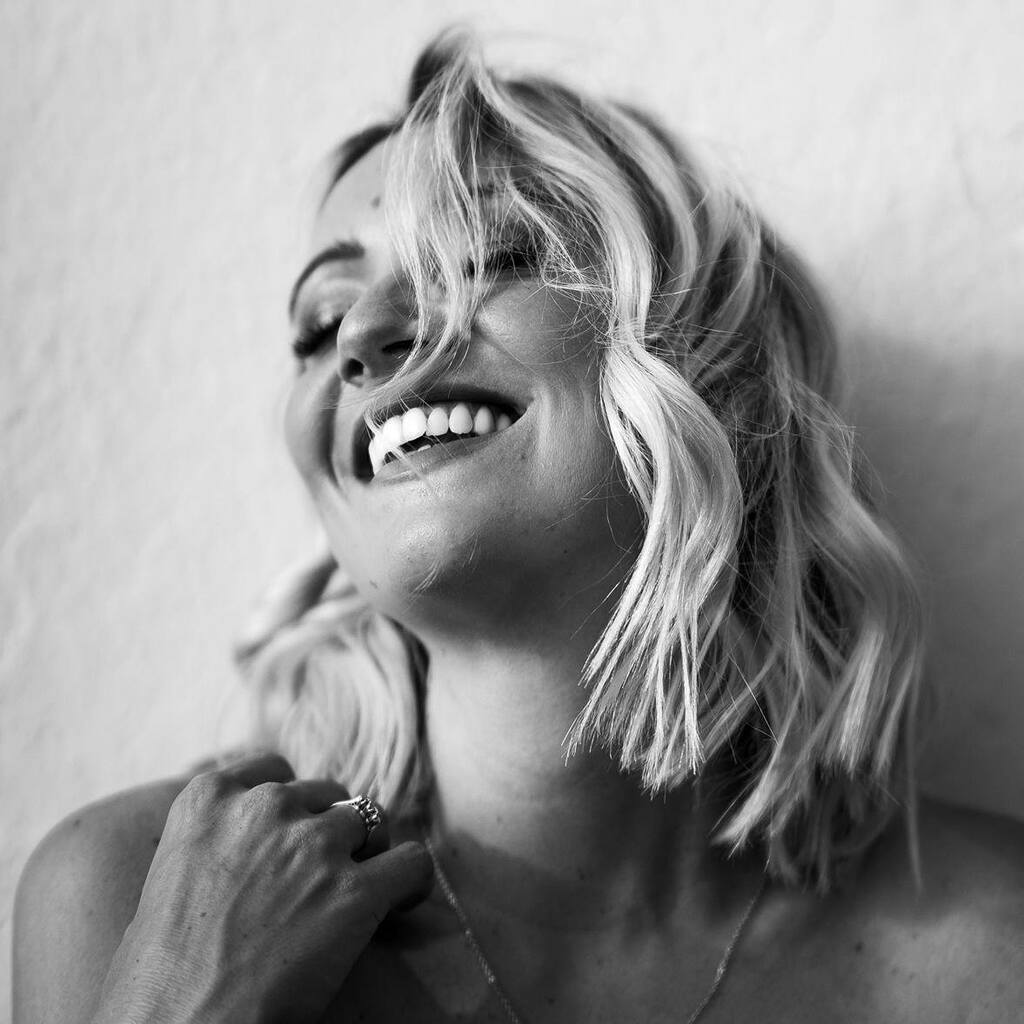 JUNE 03RD, 2019
Meet the artist: Kellie Allen
-What's your earliest memory of music?
Very young actually, my favourite songs when I was a toddler were 'Crazy' by Patsy Cline, 'Ride On Time' by Black Box, 'Red, Red Wine' UB40 and 'Stars' by Simply Red. I loved singing and dancing along to them and my Mum has cassette tapes of me singing my own songs that I'd make up in the moment. My favourite TV shows were Top Of The Pops and Stars In Their Eyes, I used to pretend it was me singing and would say "Tonight Matthew, I'm going to be… Patsy Cline!" I got my first piano when I was three years old and learned to play everything I loved by ear. So yes, I was a very musical child!
-When did you first realise that you wanted to get into music as a career and what were first steps into the industry?
Again, I was always telling anyone who'd listen about how much I wanted to be a 'popstar'. I was especially obsessed with singing and improvised composition. During my early school years I played the violin and by the time I had finished secondary school, I was on my way to The BRIT School in the UK, to study Musical Theatre. I decided leave college early without graduating to join a band. In my early twenties after the band had dispersed, I spent some time working exclusively as a solo artist. I signed to Toolroom Records on a singer/songwriter publishing deal as well as releasing on the label itself. At the same time, I had moved to Ibiza in 2013 and acquired a real thirst for music composition and production. Having used production software to record, layer and produce my own vocals, and playing the classical piano, I found it very natural and this soon became a new focus for me.
-Which artists have inspired you the most throughout your career?
I actually draw most of the inspiration for my music today from my childhood. I love listening to a lot of Funk, Sou, early Hip Hop and RnB as a result of the music my parents used to play. My biggest inspiration and favourite vocalist on the planet has to be Erykah Badu. I discovered her 'Baduism' album when I was 11 years old in my late Uncle's garage amongst hundreds if not thousands of CDs which were delivered to him as promos (he was a local radio DJ in Bedford, UK). Whenever I visited him he'd say "Go in the garage and help yourself!" – a fond memory. It's still my most favourite album of all time.
-You now live in Ibiza all year long, has that had an influence on your music?
It really has. I've grown so much personally and artistically as a result of being here. There is so much inspiration to draw from the island and I'm referring to immersing myself in the nature on the island as opposed to the inspiration I get from being on the dancefloor. I thoroughly enjoy picking up my audio recorder and heading out on a walk, recording interesting sounds as I go and then using and re-designing those sounds in my studio. The joy I get out of listening back to a track and being transported back to where and when I was when I captured that sound is probably the most inspirational thing about the music I produce. It's so personal to me and I hope that comes across in my music, especially on the deeper tracks I release.
-What are your favourite parties to go to in Ibiza and why?
I really like daytime and outdoor parties so naturally DC10 is a good fit for me and I love Circoloco and Paradise so they are my firm favourites. I've been to and played at a couple of really good parties at El Patio which is also a great outdoor venue. My favourite time of day is from when the sun is low in the sky until dusk, the sky is so pretty and I just love being able to dance outside, plus the hangovers aren't so bad when it's a daytime party 😉
-You've had your own radio show on Ibiza Global Radio for 4 years now but this year all of your shows will be live from the studios here in Ibiza! Congrats! What does that mean to you?
I'm absolutely over the moon to broadcast live from the studio this year, my fourth year of having a radio show on IGR! It's great to be a part of the family and I enjoy being in the flow and for our listeners to tune in to the live stream as well as the conventional ways. It's so much more personal to me. I've got a very exciting summer ahead with some amazing guests in the pipeline too so stay tuned!
-What does summer 2019 hold for you?!
I've got a really exciting summer of dates in Ibiza, the UK and Malta across several shows including ABODE, Lost In Ibiza for my 3rd season and some new parties that will be announced shortly. I am also a resident of the new club Octan in Ibiza (what used to be Sankeys) which I'm so excited about! On top of that, I'm looking forward to playing all of my new productions that I worked hard on over the winter, whilst still focusing my time on creating new music during the summer.
Listen to Kellie Allen the first Thursday of every month live from the Ibiza Global Radio studios!