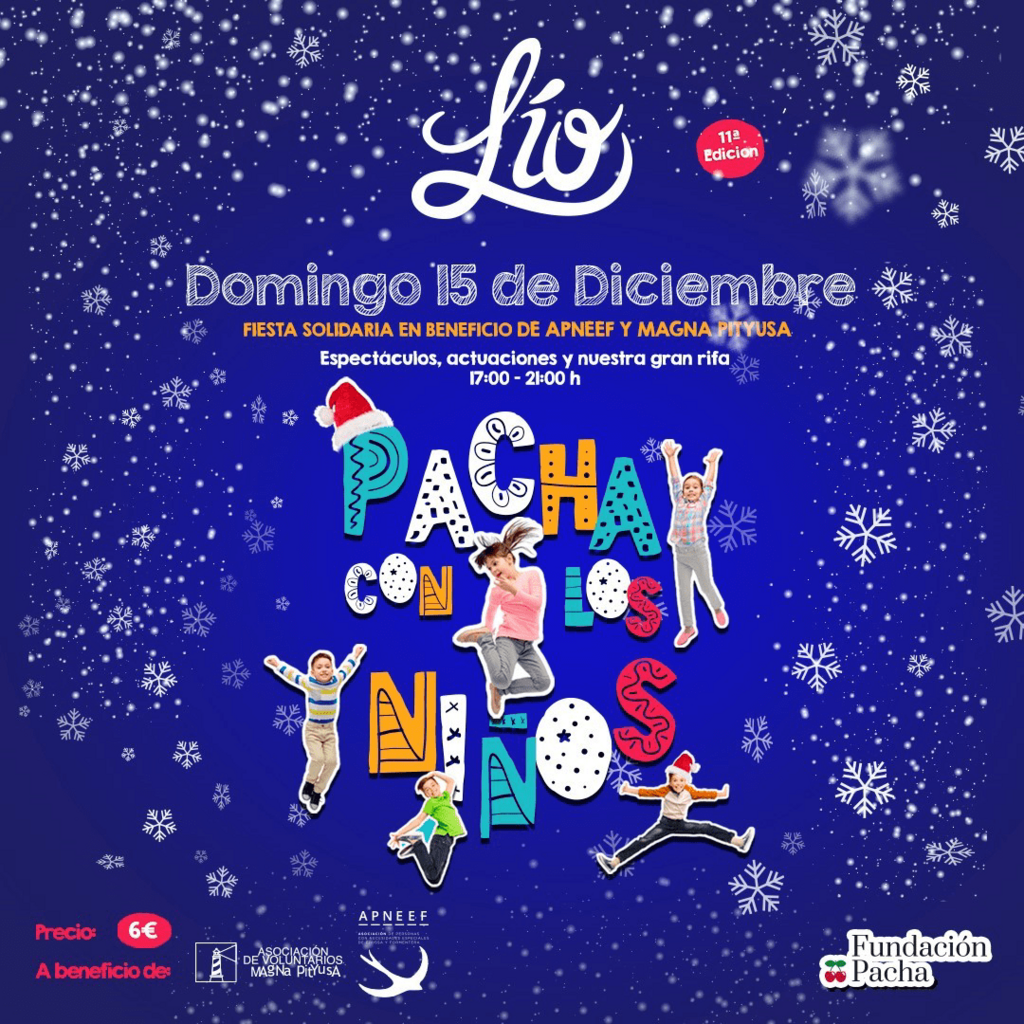 DECEMBER 12TH, 2019
Join the Christmas Charity event at Pacha Hotel for kids!
This Friday 13th of December, Magna Pityusa and APNEEF will be hosting their Christmas Charity event called "Pacha con los niños" at Pacha hotel at 12pm
This year more than 500 gifts have been donated by companies and individuals for the occasion such as a TV, coffee makers, Christmas baskets, watches, sunglasses, toys, among many others.
The event for children and families is celebrated annually for the benefit of the two entities and includes shows, fun, face painting, snacks and many more surprises! We hope to see you there.
To attend please contact: 971 31 73 60 – apneef@apneef.org