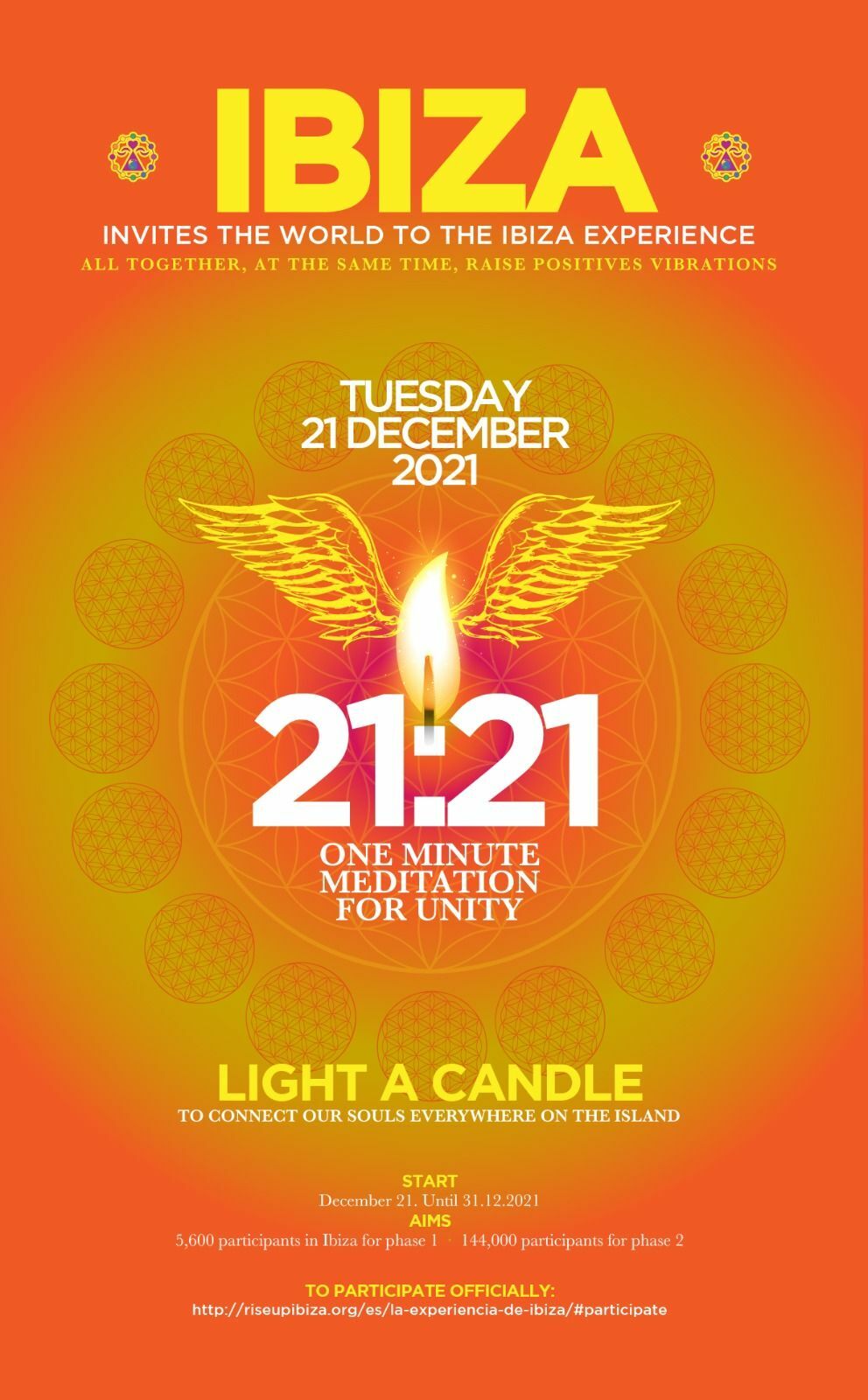 DECEMBER 17TH, 2021
Join Rise Up Ibiza In Meditation This Christmas
After a busy summer and with the holidays approaching, December is the perfect time to take a moment to be still, reflect and connect with yourself. Island-based initiative Rise Up Ibiza is inviting White Isle residents and Ibiza lovers from all over the world to join in a collective meditation called The Ibiza Experience as "an action of positive collective conscience".
On December 21st and 24th 2021 at 9:21pm, those who would like to participate are encouraged to light a candle and connect with the group for one minute of meditation and unity, and to send love, light and peace to yourself, your family, Ibiza and the world. The Rise Up Ibiza team are hoping that a total of 144,000 people or more will join.
To participate, simply follow these steps:
Register your attendance by following this link. You don't have to submit any personal details, simply click the relevant button to indicate where you are joining from.
Set your alarms on each meditation day at 9:19pm and 9:21pm.
At 9:19 pm relax and if you want, light a candle.
At 9:21 pm. connect to your soul and as you watch, send your light, love, peace, and hope to yourself, to Ibiza and to the world.
Share this event with your family, your friends and contacts to spread the love and light even further.
Rise Up Ibiza is a movement with the mission to serve the healing and global awakening of humanity. Find out more about the team and the organisations events and activities at riseupibiza.org.