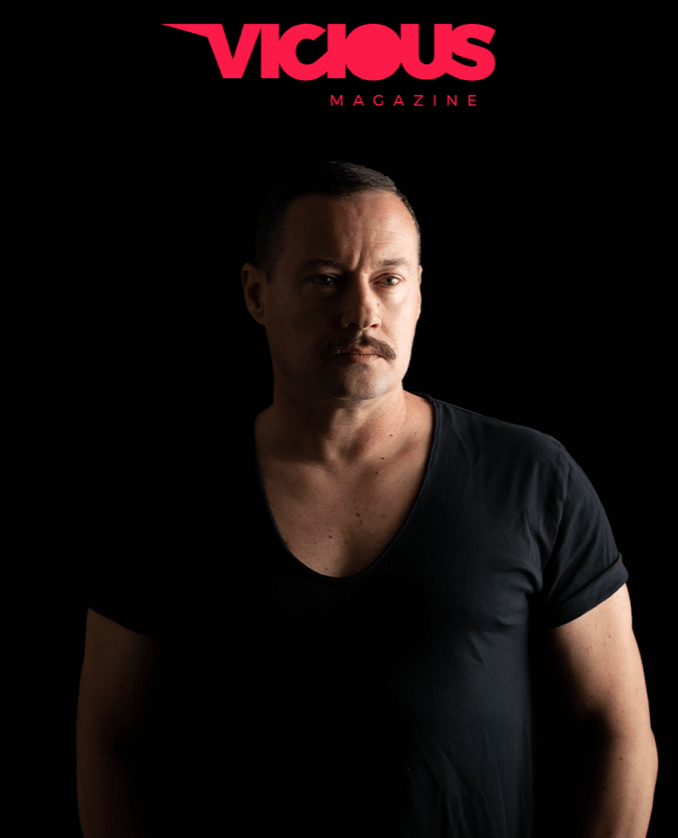 MAY 13TH, 2022
José Maria Ramon talks to Vicious Magazine about Ibiza Global Radio's biggest summer yet!
As one of the most respected voices and sound selectors on the airwaves, Ibiza Global Radio's director José Maria Ramon needs little introduction to electronic music lovers and Ibiza aficionados alike.
An internationally renowned DJ who has held residencies at some of the island's biggest and most iconic clubs, including the legendary Space, Pacha and Ushuaïa Ibiza, he shares his latest musical discoveries, cutting-edge sounds and all-time favourite tracks across his radio shows "Morning Sounds", "Melodias Para Tu Sofa" and "LG2D Club".
Recently, he spoke to Ivan Morales for Vicious Magazine about the Ibiza renaissance of 2022 and the big summer that lies ahead for Ibiza Global Radio. Here, we share some extracts from his interview…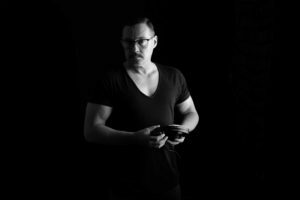 Words: Ivan Morales
Photography: Sonia Ramon
It has been two very hard years due to the pandemic, where nightlife has been, without a doubt, the great loser. Looking back, how have you experienced this situation? 
Indeed, they were very hard times for our daily lives. We were used to traveling and sharing the spirit of the public, something impossible at that time, but we were lucky enough to keep the emotion and strength of music alive through the radio. We received hundreds of messages thanking us for keeping them musically alive.
You were a great lover of rock in your beginnings and you have played practically all styles of music, but how did you fall in love with electronic music?
It was the '80s and the urban tribes; I was a Rock-a-Billy, and I had a small space on the radio at 16, with my pompadour [quiff]; I started working at the legendary Discos M15 store, I spent all my salary on vinyl by Eddie Cochran, Buddy Holly or Stray Cats.
All the DJs passed through the store, such as Pippi, Franco Moiraghi, Alfredo, César De Melero, Joan Ribas, and a long list of the first internationals who came to play on the island. There, I had to try all the vinyl they wanted to listen to. That's how I learned to mix.
At the age of 17 I was already working on Los 40 Principales, I was the youngest presenter in Spain. Over the years I began to skip the Top 40 list to throw out the occasional electronic track, which the bosses didn't like, and decided it was better for me to dedicate myself to DJing in a club… and that's how it was, until today.
Ibiza Global Radio, a project started in 2004 and that has not stopped growing until it has become one of the most listened to stations in the world, and of which you are now the director. What is the secret of your success?
It has been many years of dedication, of filling hours with good music and passion for this work, always surrounded by colleagues who lived for the music like me, regardless of when you finished work; the result is what we have, a radio station that people like to listen to and that is not in the musical fashion.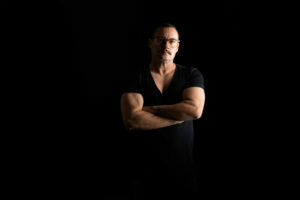 What projects in the short and medium-term can you tell us about?
We are preparing a big two-day festival for the end of July, a residence with all our artists in a famous club on the island, as well as several residences in different beach clubs and a new radio studio in a very popular hotspot of Ibiza, where we will make our radio afternoons even more magical.
Another surprise is Ibiza Global Room, a multimedia electronic music event that will broadcast sessions by international DJs, who will play for two hours to make the Ibiza Global TV audience dance in front of their screens: 20 exclusive guests will come and enjoy the Ibizan atmosphere, sharing it with the public.
What legacy would José María Ramón like to leave in the world of music? What would you like to be remembered for?
As someone who, when you listened to him, made you lose track of time, dream and fly with the music until you forgot all of your problems. That, for me, is the most important thing about my work in music.
You can read the full interview with Jose Maria Ramon on viciousmagazine.com. Catch him on the airwaves Monday to Friday from 09:00 – 12:00 with Morning Sounds, 14:00 to 15:00 with Melodias Para Tu Sofa, and 18:00 to 19:00 with LG2D Club.