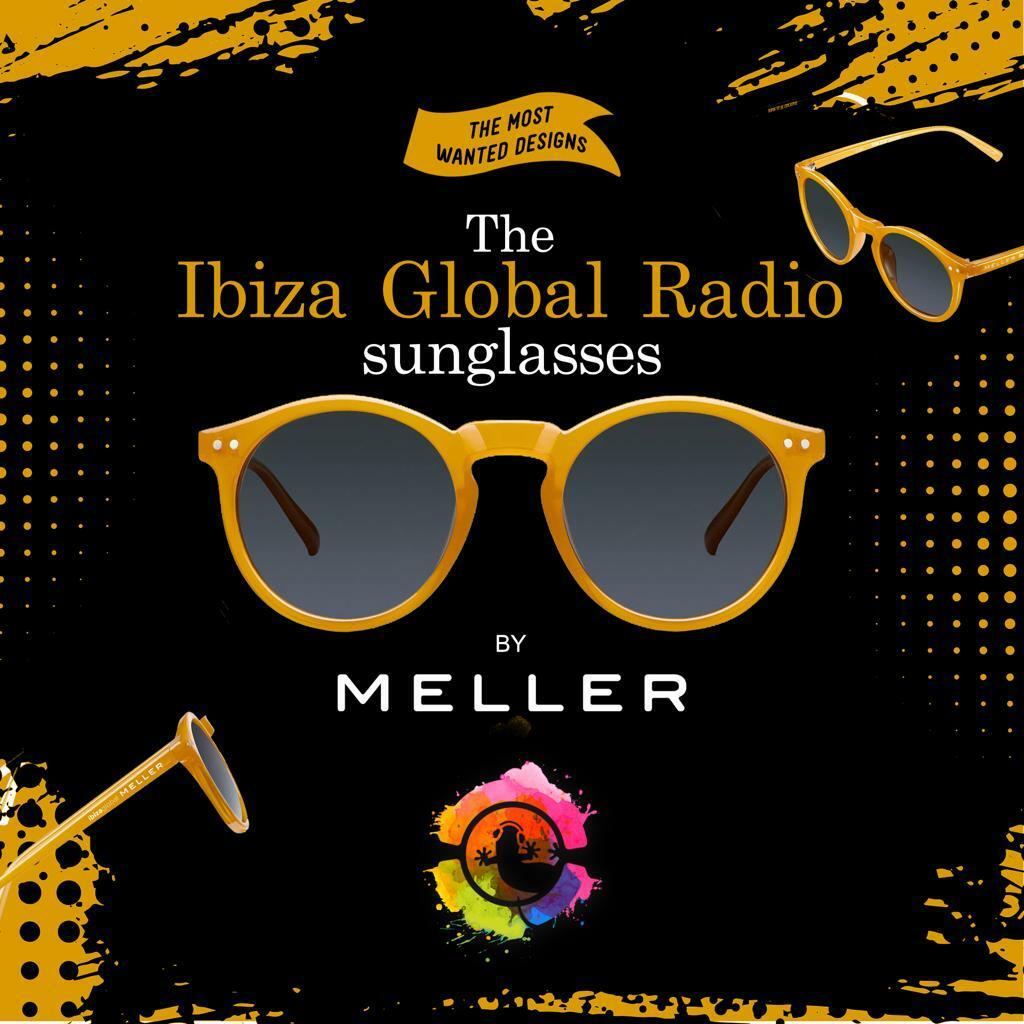 SEPTEMBER 10TH, 2021
Look sharp with our Ibiza Global Radio x Meller sunglasses
Want to stay fresh and look hot this summer? Then you need to know about Ibiza Global Radio's cool collab with fashion company Meller!
We have teamed up with the eco-conscious sunglasses and watch brand to bring you two stylish shades that will effortlessly take you from beach to bar – and beyond.
The Ibiza Global Radio x Meller sunglasses come in two different styles. 
The "Bio Kubu Amber Carbon" model has an eye-catching vintage vibe thanks to its circular, semi-transparent glasses and summery yellow colour.
Meanwhile, the "Bio Dashi Tigris Carbon" frame has an edgier look thanks to its dynamic 3D design, bold pattern and '90s aesthetic. 
Both Ibiza Global Radio x Meller sunglasses are unisex and have been designed with a fresh, but classic style that suits a multitude of looks. 
Like all Meller sunglasses, they have a polarised filter that helps to reduce reflections – such as sun on water or snow – and attenuate glare caused by intense light. This, in turn, helps to reduce visual fatigue.
Sustainability is a cause that is close to our hearts, so Meller's bio-based models were the perfect choice for our collaboration. Bio-based means that the frames are manufactured with 45% naturally-based materials instead of plastic, which lowers the use of fossil materials and carbon emissions.
So whether you want to throw it back to the '70s and channel your inner bohemian or lead the way with a cutting-edge look, the Ibiza Global Radio x Meller collaboration will have you looking great – and feeling even better, wherever and whenever you wear them!
Available for a limited time only, you can snap up your own pair of Ibiza Global Radio x Meller sunglasses here.