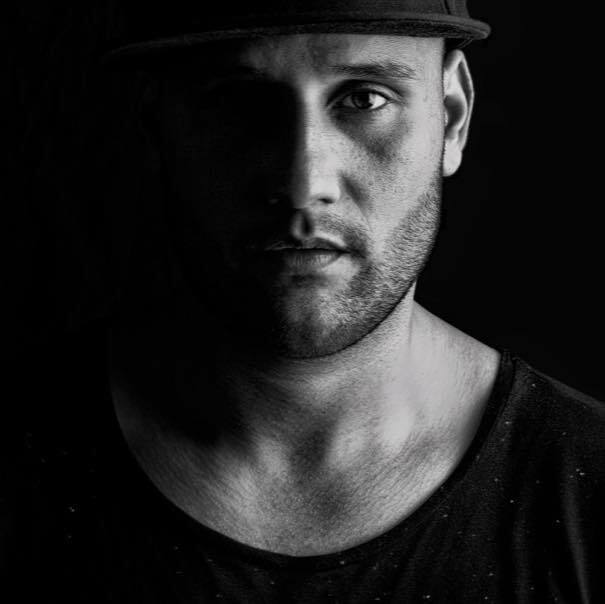 SEPTEMBER 09TH, 2019
Manu Gonzalez launches new label 'Question reality'
Few artists have risen from the Ibizan grass roots in the same manner as Manu Gonzalez. On an island focused on clubland and nightlife, Manu's youth was immersed in the Ibizan culture, learning and understanding the landscape of dance music as we know it.
After over 10 years of playing on the island at famous venues such as Hï, Ushuaia, Amnesia and IMS's Dalt Vila spectacle, he also brought his own take on house and techno across the world to play shows at places such as Fabric – London, venues across Chile – South America, EGG – London and Pacha – Barcelona. Manu Gonzalez now looks toward the next stage in his career. In a time when everything is not as it seems and in a world of misinformation, Manu Gonzalez announces the launch of his new label, Question Reality.
A brand born in Ibiza and supported by a team of industry pioneers including Danny Whittle, Mark Netto, Mark Lawrence and of course Manu himself, Question Reality sets out to push forward the boundaries of underground music with a clear directive to support unknown talent on a platform that Manu has created. Not looking to keep themselves fixed to one style and as Manu takes on the A&R duties himself, the label will look to deliver quality music across the tech-house, deep house, house, techno, minimal and microhouse genres. Looking to develop sounds that Manu considers to be the sound of the modern Ibiza. He kicks off with a single from himself and Italian, Shaf Huse, 'Bring Back' which opens with an energetic percussion line and is backed up by a rolling bassline that flows and crashes throughout the track. Aimed firmly at the dancefloor, the track takes the listener back to memories of peak time Ibiza madness.
"Tracks for me have to be original, have a great hook and if there is no hook, they have to have something special within the track. It's very important to me to have a prominent bassline, a groove-lead bassline is the key to get my attention. On top of that, creative vocals and rhythm – then you've got me. We mainly want to release great Tech-House, Deep House, House, Techno, Minimal and Microhouse" – Manu Gonzalez
Part of a rare breed of homegrown, Ibizan talent, Manu Gonzalez has been developing and honing his DJ skills since the age of 15. Born in Ibiza and immersed in the island's culture that is focused mainly on dance music and club culture, Manu Gonzalez embraced the incredible and diverse pool of music to craft his own take on House and Techno. From his early days working in one of Ibiza's most famous record stores Discos Delta, Manu has nurtured connections with industry-leading DJ's and has been developing his understanding of the delicate ecosystem in place on the island ever since. Since his early days in the record store, Manu has established himself as a DJ and producer that has put in the hours to define his sound from the huge circle of influence around him. Combining influences from the old school of Chicago house and Detroit techno, to the more modern sounds of tech-house and underground house flavors such as minimal and microhouse, 
all of which have come to him from the Balearic landscape around him. Leading him towards this point and cumulating in the decision to set up Question Reality to support the grassroots of the sounds around him.
"Ibiza has massively influenced me, it's a magical place and there is no place like Ibiza. From working in Ibiza's famous record shop Discos Delta to DJ'ing in clubs around the island, I've always been passionate about music and the island, I'm proud to call myself an Ibizan" – Manu Gonzalez
Being an Ibizan is a key factor in Manu's identity and the island's hedonistic qualities are something that will be instilled in the label. Combined with his attention to detail and hard-working attitude that has gained him the plaudits of his peers so far in his career. Whilst defining, his own ear and style, he has also refined his A&R abilities whilst being a buyer for the world-renowned record store, selecting Vinyl to his own taste and being in a position to select the music patrons at the store were exposed too, has given Manu the knowledge and intuition as to what music people want to hear. Manu and the team welcome you to their domain, to challenge your perceptions of the environment around you.
The launch of the label also comes off the back of a successful string of events with industry stalwart Steve Lawler playing alongside Manu at Heart, Ibiza and also the effervescent Hot Since 82 who joined Manu at Tenerife's Papagayo Beach Club in July.
"The launch of the Question Reality events was a huge success, with artists such as Steve Lawler, Hot Since 82 and William Djoko playing our first events across events in Ibiza and Tenerife. We have three releases lined up already on the label and I'm so excited for you to hear what we have planned for this project. Watch this space" – Manu Gonzalez
Manu Gonzalez & Shaf Huse's 'Bring Back' is out now via Question Reality