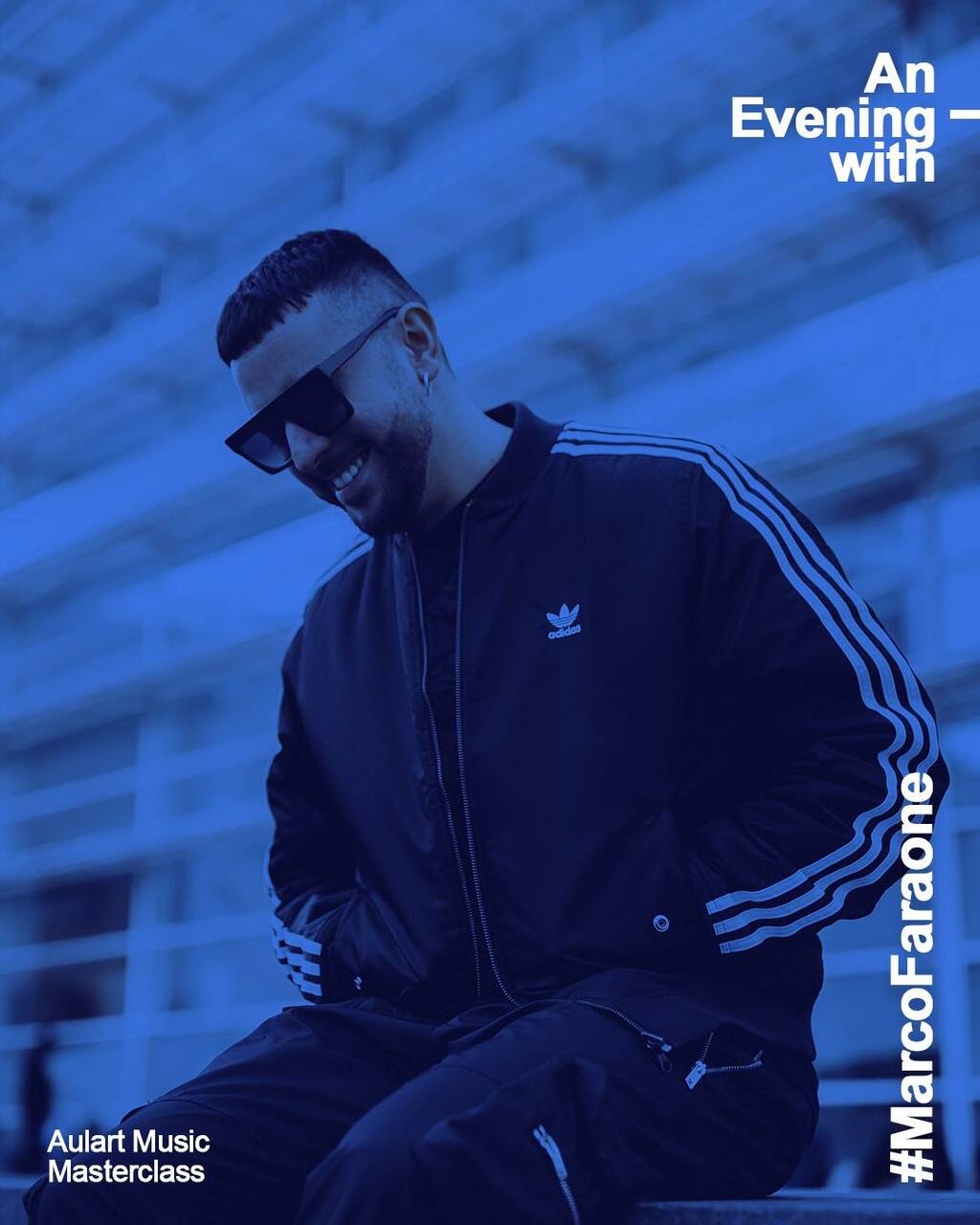 MARCH 14TH, 2020
Marco Faraone and AULART Music Masterclass take music to homes around the world to keep the community united
Music events have always been a safe union place for people, a place of connection. Today, we live in difficult circumstances and the musical scene is dealing with an unheard of situation: hundreds of clubs closed and canceled gigs. We find ourselves in a time that affects all the community and the lives of many people.
For this reason, and especially in support of all the people around the world who are at home, the producer and DJ Marco Faraone and AULART Music Masterclass, have come together to offer electronic music followers a unique 4 hour set via streaming.
From his living room at home, the producer Marco Faraone will play music and will talk live with the users, who will be able to interact online. For this, a VideoAsk has been set up, where the users can already send in their questions by video so Faraone can answer them during the streaming. They can also ask questions on the actual Facebook Live or even send a private message so that Marco can call you by telephone.
"The aim of this special session is to do my part, liven up Saturday for music lovers, in these difficult times that effect our industry and the community in general", says Marco Faraone. "This weekend, a lot of people won't be able to go to their favorite club to dance, so together with Marco, we decided to take music to their home's living rooms" says Marc Marzenit, founder and CEO of AULART Music Masterclass.
This online event in real time will take place this Saturday 14th of March, at 19.30 CET, through the Facebook page AULART Music Masterclass. Also, great clubs in the worldwide electronic music scene, have given their support to this initiative and will also broadcast the event on their social media.