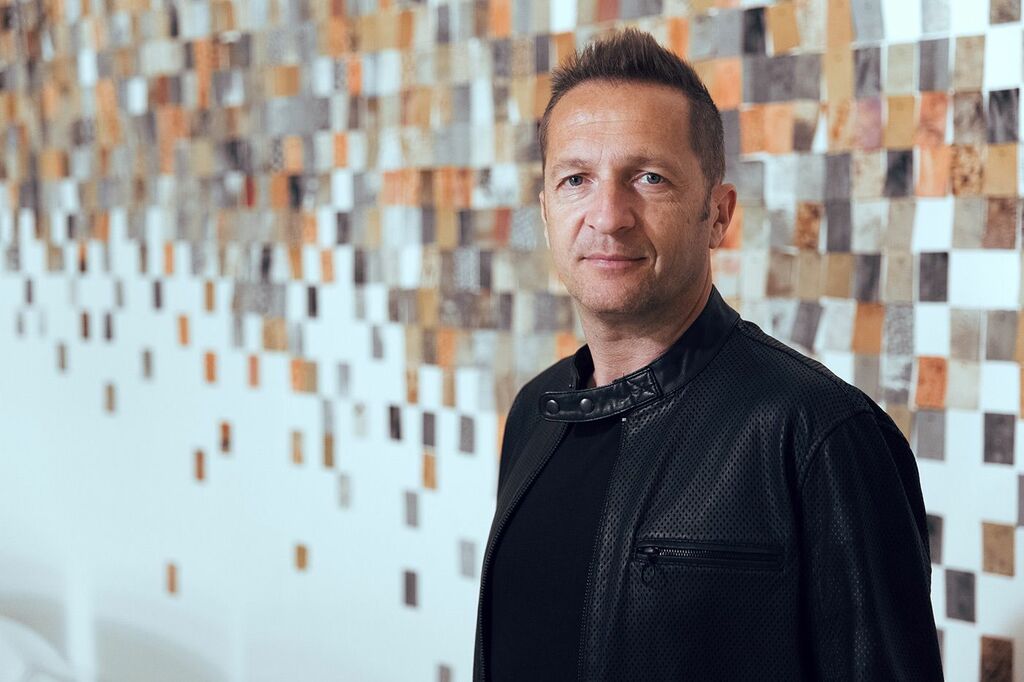 JUNE 22ND, 2023
Mauro Picotto: "The magic is in the melody"
As the man behind some of electronic music's most enduring anthems, Mauro Picotto is one of Italy's most celebrated producer and DJs – but even after almost 40 years on the global electronic music scene, he is not resting on his laurels.
Earlier this year, the artist behind iconic tracks such as "Komodo", "Pulsar" and "Iguana" released a whole new body of work that combines re-edited gems from his back catalogue as well as fresh new material on an album aptly titled "From The '80s 'Til Now".
We catch him for a chat between his travels on a sunny day in London. Picotto remains in hot demand and tells us he is fully booked until November 2023.
One of his touring pitstops will see him return to Ibiza in August for a one-off revival of his iconic Meganite party, an event brand that used to be one of the longest-running residencies on the White Isle.
With a mischievous nature and not afraid to speak his mind, here Mauro discusses his 40 years in music, the birth of new electronic music genres and the advance of AI amongst other things…
Thank you for taking the time to talk to us! You are certainly keeping busy!

I have actually slowed down a lot because during the pandemic I got used to not doing too much. Now I try not to take more than four or five bookings a month. I'm getting older and I want to take more time for myself and my family. I travelled all over the world like crazy for almost 30 years, I can slow down a bit.
Congratulations on the new album! Are you happy with how it's been received?
I'm very pleased, actually, because I didn't expect the reaction it got – even with the streaming of some of the new tracks. It covers almost 40 years of music – from the start of my career in the '80s to now – but because of the pandemic we had plenty of time to work on recreating the old emotions. The first ten tracks (side one) are groovy and easy to listen to but then I also wanted to bring something different, and as soon as things went back to normal I made track 11, which is 40-minutes long and has the underground sound I like.
You have been an integral part of some of electronic music's most revered eras. How do you feel about the scene today?

These days everything is changing so fast. I went to a few festivals and even the BPM in the music are getting crazy. I don't know how we managed to go from 125 BPM six months ago to some DJs now playing up to 150 BPM. They call it Hard Techno, but it's only hard – the techno does nothing. It's a new terminology to look cool, but in the end it's only a high BPM in my opinion. But the new generation love it, so they shall have it.
There's so much to talk about there, because right now Artificial Intelligence is exploding as a new tool to create music. How do you feel about that?
In my opinion if you are using technology to be creative, it's welcome. But if you are using it to steal the talent of someone else, that is a bit cheeky. But I believe some people will find a way to be creative with it and not just take advantage. It may be the new commercial trend now but there are still some producers with taste and they should use it to explore new boundaries.
Talking about new music… What inspires you these days?

Well, like I said before, during the pandemic I had a lot of time to go through the music I have at home, and I found some old gems from my childhood. So I thought it would be nice to recreate that vibe, which is something I have always done, finding inspiration in music that impacts me. But even if you start with one idea, you might end up somewhere completely different by the time you finish. I never go into the studio with a fixed idea of how I want the track to end up. But, as I said, you need time to experiment and create something different – there is no magic potion to create a standout track.
There is a real appetite at the moment for those classic '90s vibes, why do you think that is?

Yes, there is, and I remember back in the day during my clubbing times when I went out to see another DJ play, I would always come home with the memory of some new track that I heard that night. I believe in the years before the pandemic we moved too far away from that. But I think now we are trying to find a new wave.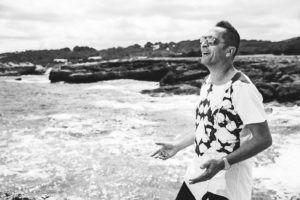 What is the secret to writing and producing a track that can stand the test of time?

The magic is in the melody. Because when you catch the stomach, the mind and the soul of the people, that's when you attract them to want to discover more of your music. When I'm in the studio I try to get to that feeling of 'What did we just create? What just happened?'. Music needs to evoke your emotions – otherwise it's just a kicking in the head with no sense.

You have 'discovered' many up-and-coming techno talents that are now huge names on the international scene. Would you say you have an instinct for that?

Well, this 'talent' as you might call it just stems from me looking for something different. Chris Liebing, for example, was doing this really hard techno, but it was creative. I believe we were the first promoters to invite Seth Troxler to Ibiza, and Maceo Plex was playing for us when he was still called Maetrik. They were all doing something different – but I would rather make a mistake than to keep doing the same.
You are coming to Ibiza this summer. Away from the booth, what do you enjoy doing on the island?

I love going out on the boat to get away from everything, and I enjoy the beautiful restaurants on the beach. I spent so many summers working in Ibiza when I had the Meganite, now I love to enjoy the simple things with my family. My kids practically grew up on the island, so my love for Ibiza is very big.
Stream "From The '80s 'Til Now" on Soundcloud here. For all the latest news follow Mauro on Instagram.