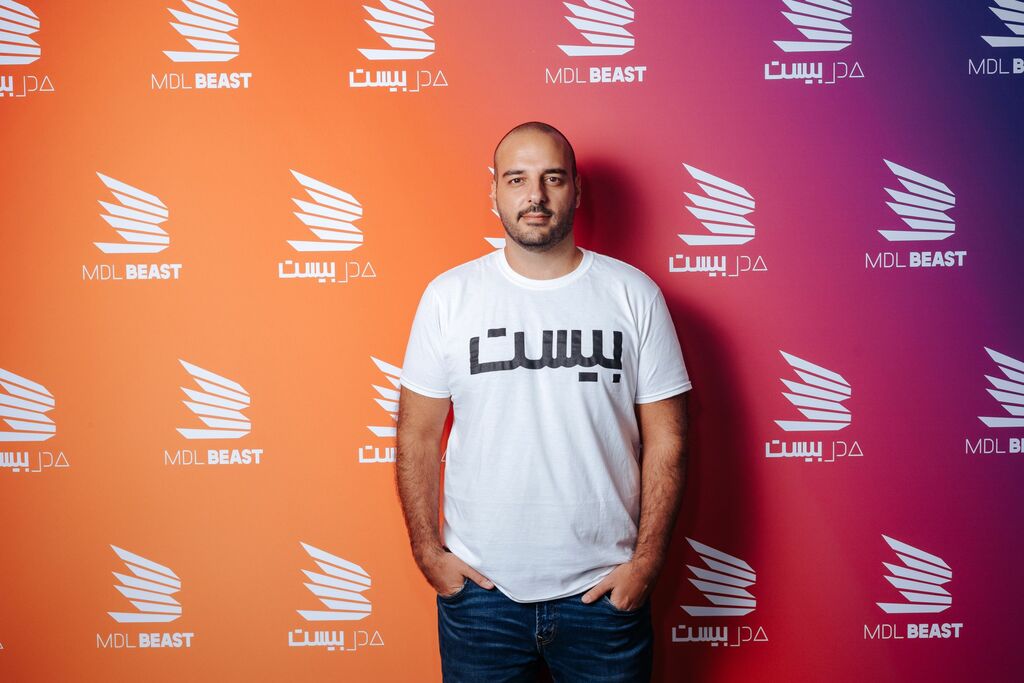 AUGUST 10TH, 2023
MDLBEAST Records COO Talal Albahiti: Our mission is to showcase MENA talent
Up until quite recently, electronic music, parties and festivals were prohibited in Saudi Arabia. But, as the MENA region's laws are relaxing, artists and creatives have been stepping out of the underground to build a thriving scene.

The MDLBEAST platform has played an instrumental part in championing talent from the area to enter the global industry. Last year saw the team take part in the inaugural Ibiza Global Festival, and they are once again sending four representatives of their roster to play at this year's event.

Here, MDLBEAST Records' Chief Operating Officer and Head of Talent Booking & Events, Talal Albahiti, tells us about the thriving imprint's mission, how the electronic music industry is developing in Saudi Arabia, and their goals for the future.
MDLBEAST Records has been a trailblazer and leading force for the electronic music scene of Saudi Arabia and the Middle East. Can you tell us more about the vision and mission behind the label?
MDLBEAST Records was created to spotlight and develop artists from the region with unique sounds and immense talent.  Two of our artists, Baloo and Cosmicat, have been true trailblazers in so many ways. 
Performing for the second time at the Ibiza Global Festival is DJ Baloo, one of the founding DJs and producers of the local scene. With an international pedigree, he is respected by those he plays alongside in Europe, the US and festivals including SXM, Unum, Sandbox, and Soundscapes.

We're very fortunate to work with Cosmicat, the first female DJ from Saudi and MDLBEAST Records, to play international stages all across Europe and the United States.  Her recent single 'Work It' has been lighting up the dance floor already this summer at Ushuaïa Ibiza, Franky Wah's Shen party at Club Chinois and a number of European festivals.  

The label is also branching out into other popular genres such as hip-hop, and new multi-lingual genres where hip-hop, electronic and indie influences merge to represent a new emerging sound from the MENA region.

The vision for the label is to work as partners with our talent and artists, supporting their development and creative work with a transparent and innovative business model.  We value their creativity and work, and provide a platform of investment and best-in-class label services to ensure their music is accessible globally, and accounted transparently. 

The electronic music scene has been steadily growing in Saudi Arabia and the Middle East. How would you describe the current state of the scene, and what trends do you see shaping its future?
It is well established across the MENA region, with vibrant scenes in Morocco, Tunisia, Egypt, Jordan and throughout the Gulf. Each market has developed its own artists, labels, and genres. The opportunity as a new music and entertainment company in the region is to embrace the changing music industry, putting a significant emphasis on the live performance of music and the respect of the artists rights. 
What are the any unique elements or influences that distinguish electronic music from this region?

Like all music, sound is influenced by culture, what the audience wants to hear, and what gets people on their feet. Electronic music, and its countless sub-genres, is always influenced by local culture (disco in Chicago house, Detroit techno, Balearic music in Ibiza), and the Middle East is no different, where we have some artists that infuse Arab rhythms and melodies with a four-on-the-floor beat. You can find examples of this new sound from Saudi pioneers like Vinyl Mode, Blue Paper, Dish Dash and the releases on our WTR and Gabu imprints.
How does MDLBEAST Records approach the process of talent discovery and selection?

Our approach is to bring new artists to the attention of the world. We are discovering talent the tried and tested way of always going to clubs and festivals, and seeking out new exciting diverse talent. MDLBEAST also hosts XP Music Futures, an annual day and night music event in Riyadh, featuring a program of artists and DJs from the MENA region and the global Arabic diaspora. 

But of course, social media and especially Tik Tok has elevated Arabic speaking performers, singers and songwriters such as Saint Levant, Elyanna, Zeyna Mates, Lana Lubany and Nooriyah, and MDLBEAST has been able work with these wonderful artists either at XP or by booking them for our events or sign them to the label. 

We then try to highlight and grow/cultivate artists from the region. Cosmicat has been a huge success out of MDLBEAST Records and has gone on to play multiple stages worldwide.
The music industry is constantly evolving. How does MDLBEAST Records adapt to new trends and technologies, such as AI, to stay ahead in the market?
From the launch of the label in 2021, we have set out to be innovative with an artist-first approach, always valuing their IP and creativity. The music industry does not have a great track record in royalty and performance rights transparency, so the foundations of the MENA industry is all about using technology to track and report music usage clearly and fairly. Real time reporting and tracking of music usage at our events, venues and media will our contribution to a sustainable industry in the region.
We see AI as another opportunity in the evolution of music production and rights, and we're preparing our artists to embrace this future. The tools available for discovery, production and collaboration are exciting, and artists need to embrace this fluid use of rights and IP in the same way sampling became prominent in the 1980's.  

How do you foster creative partnerships between artists and producers to transmit the sound from the emerging Middle Eastern scene to the world?

MDLBEAST Records is only a few years old, yet in that short span of time we have seen our artists play some of the biggest stages in the world. This is due in part to the partnerships we have forged with established artists who are willing to give their time to mentor and guide our artists. Making music, after all, is only done to its best ability when it is done in collaboration – we have had the pleasure of welcoming a diverse spectrum of producers to lead bootcamps for our artists, for example.

MDLBEAST Records has been part of the Ibiza Global Festival since its first edition last year. How does your involvement in the festival contribute to the label's overall mission and impact on the music scene? 
We love participating in the festival as Ibiza Global Radio is such a well-regarded brand, and working with the team has been a joy.  Since the island's clubs and venues reopened after the pandemic, we have been fortunate to work with not just Ibiza Global Radio, but also the Café Mambo family. As MDLBEAST and MDLBEAST Records continue to expand beyond the Middle East, we will continue to collaborate and work with such esteemed and accomplished festivals and partners.
Inclusivity and diversity are significant topics in the music industry. How does MDLBEAST Records ensure that its roster and staff represent a wide range of voices and perspectives?

Performances are only as good as their audiences. This means that our roster of artists must reflect and appeal to everyone in the crowd. We have been successful at garnering a roster of artists that showcases the Saudi sound, but beyond that, they show the immense diversity of people and sounds we have here in the region.

It's important to understand that we began as a record label by Saudis, for Saudis. When we started out, our artists had no representation and no public stages where they could perform and grow as artists. This means that our staff has evolved organically to represent our corner of the world. We also have some incredible women in prominent leadership positions – Munira AlMuammar is our Head of WTR Label at MDLBEAST Records and Nada Alhelabi leads our XP team. Our leadership team strongly reflects the best talent in the region cultivating incredible artists.
What have been some of the label's most memorable success stories or breakthrough moments since its inception? 
As I mentioned earlier, we have celebrated so many milestones in the last two years; from the signing of new artists to the launch of the label and sub-labels (Gabu, Mahool and WTR, which is led by Munira AlMuammar) and the participation in festivals around the globe such as Ultra, Exit Festival, and Tomorrowland.
Aspiring artists often face challenges when trying to get noticed. What advice does MDLBEAST Records have for up-and-coming musicians looking to get signed.
Find your sound, find your voice and make it your own. There are so many artists in the world that what catches our ear is a sound that is entirely the artist's own. Additionally, in the world today, being an artist is larger than making music, it's creating a brand. This brand is what connects you globally with your audience and cultivates an actual sustainable career in pursuing music. Staying authentic and creating your own sound, being strategic about content, collaboration, and practice, practice, practice.
Finally, what exciting projects and plans can we expect from MDLBEAST Records in the near future?

We are always working on increasing the reach of our sound and our artists. We will be adding exciting new artists, some of whom you might be quite familiar with, to our roster over the coming months, as well as our artists gracing stages globally. We also can't wait for Soundstorm, where our artists will take to the stage here at home in Riyadh. We have plans to host musicians here in Riyadh at venues to be curated by MDLBEAST that we are very much looking forward to, as well as, of course, Soundstorm and XP.

You can catch some of MDLBEAST's amazing artists including Baloo, Biirdperson, Dorar and Nomad at the Ibiza Global Festival 2023 on Friday, August 11th, and Saturday, August 12th. For further information visit linktr.ee/ibizaglobalfestival.