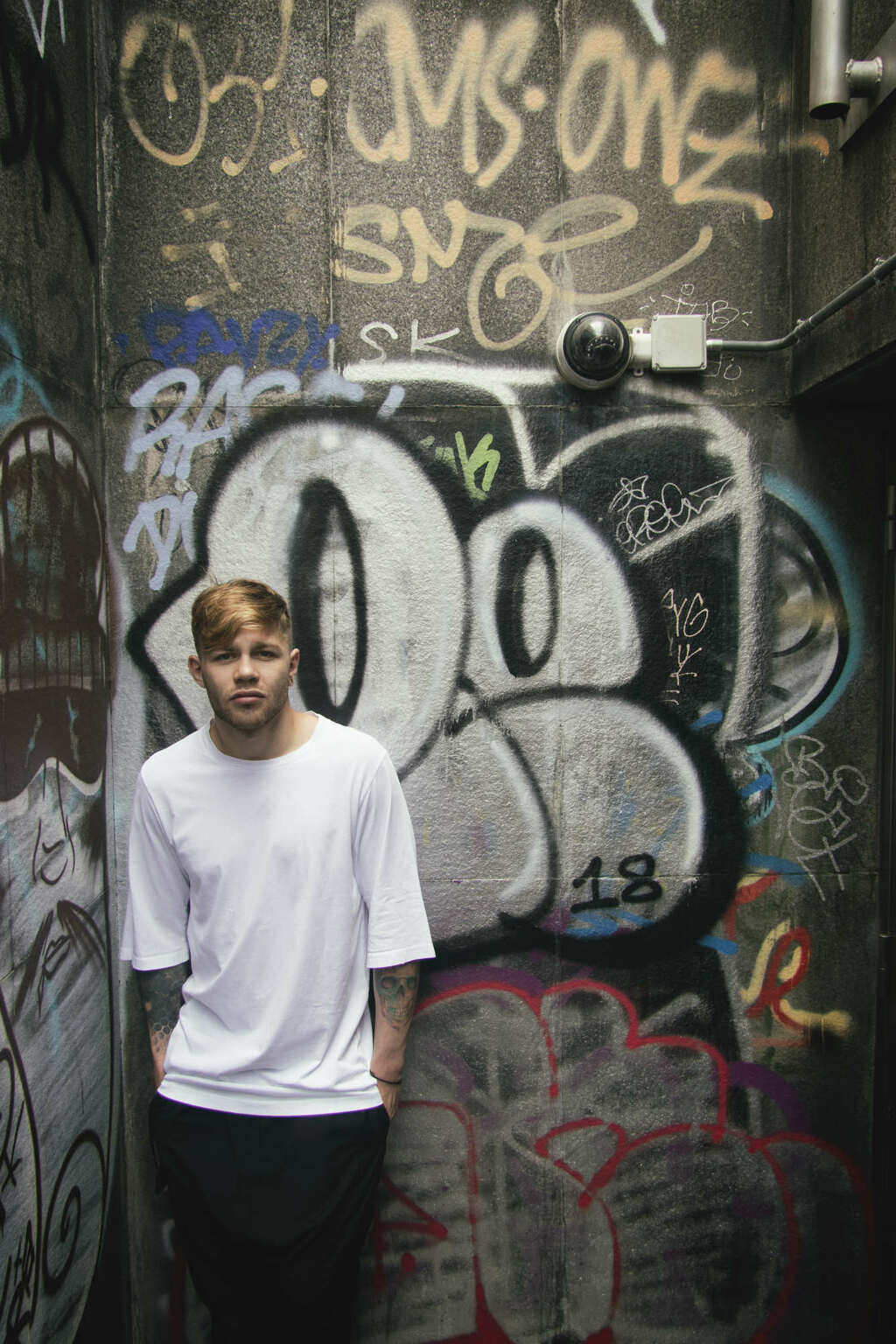 DECEMBER 10TH, 2019
Meet the Artist: Angioma
An Angioma is a malformation in the blood vessels, which are grouped in a knot of veins. Inspired by that blood, and perhaps the musical darkness that processes in each watt is Alexy Billon aka, Angioma. The young 21-year-old who has recently released his EP Illumination on 
Anja Schneider's Sous imprint, 

began a laborious career from the age of 14, always self- taught, soaking up every note and every melody. We caught up with to talk about his career so far, his label Room Trax and Room FM
Q1. As such a young artist, who have been your biggest inspirations and when did you first realise that you wanted to make a career to of music?
Tricky question, there are many different types of inspiration, and I find it comes from everywhere. But since a really young age I always followed Marilyn Manson. I am a big fan of his song writing, poetry, painting. Such an interesting person. I always knew I wanted to do something with art, and I also love to paint, cook and enjoy 'la haute cuisine'. I think life is all about creations. For music, I realised I wanted to be a part of it for the first time when I walked into Space in Ibiza when I was only 14. My mom took me with her on a Wednesday to see Armen Van Buuren. It was at that point I saw the magic of electronic music.
Q2. Besides DJing and producing music, you also own your label called Room Trax and also run Room FM. How do you find managing so many projects at once? 
Hahaha well, I can't do this all on my own. I have a small team that are close to me and we all have mutual trust and believe in one another, which is the key to everyone working effectively. There is no project that can grow without a good team. So, to answer your question, we are busy, but we manage everything together including all decision making.
Q3. What has been the most challenging part of your career so far?
Every day is a new challenge and every challenge seems hard until you reach it.  But right now, my challenge is whether I should focus on my artist's name or the brand? It's hard to build multiple projects at a time.
Q4. What's coming up on Room Trax?
We are really excited to launch the first EP from Blanka, which comes with two special remixes from Tripmastaz and Enzo Leep, that one is out on the 10th January, so keep your eyes peeled for it!
Q5. Explain the Room FM project and how it came about.
Wow, where to start? I will try to make this as short as possible. I always asked myself how I could represent something special and create something standout in Barcelona but also respected within the scene. This was all during the time where Facebook started a lot of the live streaming, maybe about 3 or 4 years ago. I remember the day like it was yesterday when Guille (my partner) aka Desolé and I were talking and planning to throw a party in Barcelona, when his phone rang. The call was about how his radio channel was being shut down, from that point I suggested why do we not start a new one, from my bedroom and we could live stream it. I have a space with an amazing view of the city, which is so special and I think this is what makes the streams actually, no one else offers this setting for a party. Of course, it has gone from my bedroom to now a studio with better equipment and a proper setup camera wise, to become what it is today.
Q6. What artists have played for Room FM and how do you decide who is going to play?
I think in the last 3 years we have had over 300 artists come to play for Room! Which is crazy when I think about how we started. I have had Ken Ishi, Nakadia, Anja Schneider, Solardo, Marco Faraone, Eats Everything and Ilario Alicante – that's only just the start! I could sit here for an hour telling you all the names. The artist selection for the streams is more about my friendships with them and the connection we have music wise, and everyone has had such a great time when they come to play. 
Q7. Will we be seeing you in Ibiza in 2020?!
Who knows, but hopefully yes!
Listen to Angioma here: https://soundcloud.com/angiomamusic